By clicking on submit I / We give consent for you to call me / us on the number provided to discuss my / our financial requirements.
Life Insurance, Critical Illness Cover and Income Protection for Foreign Travel
If you partake in extensive foreign travel or visit dangerous countries then arranging insurance can often be difficult if you do not know where to look.
Here at Cura we understand how important insurance is. We work for you to ensure that you get the best price for your cover with the least hassle.
For more information please choose a specific country:
Insurance for Foreign Travel and Dangerous Countries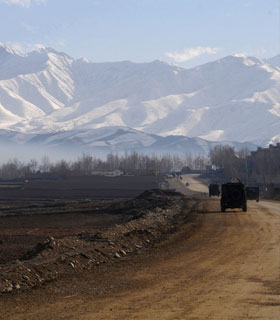 Some examples of high risk countries are:
For plans such as Life Insurance, Critical Illness Cover and Income Protection foreign travel can have a substantial impact. This is due to the perceived danger that some countries represent. For example, travel to a war zone or area of civil unrest can be seen by insurance providers to increase the chance of death or serious injury.
Previous travel to areas of high HIV infection risk can also cause concern for insurance companies. Life Insurance and/or Critical Illness Cover, if available, may come with a higher premium depending on your time in each country. Income Protection is more likely to be refused or have travel excluded if you regularly visit high risk locations.
What Will the Insurers Need to Know?
Each insurance provider is different and the questions asked may differ depending on if you are looking for Life Insurance when you travel abroad, Critical Illness Cover or Income Protection Insurance. As a rule of thumb most companies will likely want to know most of the following:
The countries you have visited in the past five years (for holidays over a month or business over a week)
The countries you are likely to visit in the next two years (for holidays over a month or business over a week)
If a hazardous country, how you travel when there (e.g. helicopter, armoured vehicles, etc.)
If a hazardous country, where you will stay in these countries (e.g. hotel, army base, house, etc.)
If a hazardous country, what the reason for travel is
Each of these factors (along with others) are considered by the individual insurer who then analyses the risk that these present against the cover you require.
As there are a range of insurance companies in the UK, all with different acceptance criteria and prices, it is essential that your cover be placed with the right one. Some policies may have exclusions that relate to high risk countries and some may increase premiums to cover the extra risk. In some situations however you might be able to source the cover at a standard premium with no travel exclusions and no price increase.
It is therefore very important to either speak to an insurance adviser or fully research the cover you require to ensure you are adequately protected at the right price.
Here at Cura we have years of experience in placing cover for people who visit high risk countries. For a free quote please call us on 0800 567 7450 or request a quotation online.
Are you going on holiday?
We work alongside a specialist travel insurance broker, that can help you to find insurance for your holiday.
Cura Financial Services have partnered with Just Insurance Agents Limited – one of the UK's leading providers of specialist travel insurance.
Single & Multi Trips

Individuals, Couples & Family Travel

Winter Sports Holiday
Pre-existing Medical Condition
Cruise Insurance
Over 60's Travel Insurance

"Alan and his team were great! Alan helped get me cover where my own company could not (I work in financial services too!) Would highly recommend and will come back in the future."

"Krystle was fantastic throughout and managed to knock almost 50% off my current life insurance premium."

"Very helpful, James worked hard to find the right cover for me and explore the detail with the underwriters."

"Couldn't rate more highly. I moved from another broker due to slow response speeds. Mark responded really quickly (sometimes from his holiday!)"

"Kathryn and her colleagues were very helpful because of my recent illness."

"Nick was my advisor, Excellent knowledge of products and what I needed, not just pushing me into a sale/policy, will always refer to him in the future."

Talk to a Friendly Adviser
Please feel free to call us on
0800 567 7450
and one of our qualified insurance advisers will be happy to assist you.
Please feel free to request a quote from us using our online form. The more information that you can provide us about your health conditions, hobbies, travel and/or occupation, the more accurate indications of price we'll be able to give you.
Experienced and knowledgeable advisers
Specialist advice with no fees to pay
Full assistance with all of your paperwork
Put your policy into trust at no cost
A dedicated insurance adviser for you
Here's our latest guides, musings, charity work, podcast, awards and industry updates. There's a lot going on!