By clicking on submit I / We give consent for you to call me / us on the number provided to discuss my / our financial requirements.
Relevant life insurance provides financial security to an employee's family if they pass away whilst they are in your employment.
It might be that you are a company director and want to have some life insurance as a thank you for your service to the firm, or it might be that you have a member of staff that you want to show that you really value them.
Employees are often now looking for things that make them feel valued by their employers and giving their next of kin financial security if they pass away, is a clear message that you do.
Our expert advisers will find you the best life insurance and insurer to meet your needs.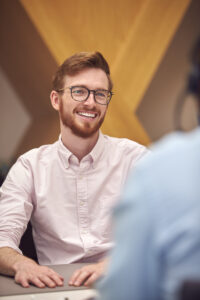 There are different types of Relevant Protection Insurance and we are going to start of with life insurance.
There are quite a few ways to arrange this but it's seen as good practice to base the value of the policy upon the employee's salary. This often looks like 3x or 5x salary, depending upon what you want to offer and what is affordable to pay.
Some key points:
Relevant life cover is owned by the Company that employs the individual.
The policy term could be 10 years, state pension age or up to age 75, you choose.
The premiums are paid for by the Company and can usually be offset against corporation tax.
The policy needs to be placed into a Business Trust to ensure that if there is a claim, everything goes as smoothly as possible.
It's very important to be clear early on that a Relevant Life Insurance policy is designed as a reward for service to a Company. It is not designed to cover personal debts. If you are a company owner and think 'I'll take a relevant life insurance policy out of £123,000 over 18 years to match my mortgage', this is not a good idea. If the life insurance policy is looked at by HMRC at the point of claim and it is believed to have been for personal liabilities, there can be some taxation implications.
This is why a specialist protection adviser firm like ourselves is so important, we know these things and will help you to make sure that the life insurance is done in the right way.
Relevant life insurance and other insurances that we discuss on this page and our business protection page, can be a key part of your employee retention planning. Relevant life insurance is often not as expensive as employer's think it will be and our advisers will give you a no obligation quotation to consider if you get in touch.
You might wonder what happens if your employee leaves, do you just close the policy down. Ultimately yes you would do, but before rushing to this you might want to offer them the chance to convert it to a personal life insurance policy instead. Your employee will be older, their health might have changed, they might have another disclosure that could make starting a new policy brand new really tricky or very expensive. By giving them the chance to change the policy to a personal life insurance policy you could really be helping them.
Relevant Income Protection
This is actually called Executive Income Protection. I should really have written Executive Income Protection in the subheader, but I didnt' want to cause confusion. Hopefully I haven't!
Executive Income Protection is a policy that is arranged for an employee of a company, that will pay them their income if they are ill and unable to work. I have had people ask why they should do this for their employee, rather than the person buying it themselves. I'll get to this bit soon.
Some key points:
Executive Income Protection is owned by the Company that employs the individual.
You can potentially insure up to 80-85% of the employee's gross income if they are ill and unable to work.
The policy term often lasts to retirement age.
The premiums are paid for by the Company and can usually be offset against corporation tax.
It is quite natural to wonder what benefit this gives to you as an employer, other than employee goodwill. This type of policy is not just helping your employee it's helping you too. If you employee is ill and cannot work you will need to pay them at least statutory sick pay and in terms or workload it's either not going to get done or someone is going to need to absorb it.
But with an Executive Income Protection policy the insurer pays you part of the employee's wages, for you to then pay to them. This means that as a company you have not paid your employee their usual wages out of your resources, it's still sat in your bank. By taking out this kind of policy if there is a claim, the insurer is covering your employee's earnings and what you would usually to pay to them is now spare for you to recruit someone else to temporarily or permanently complete their job duties.
Relevant Critical Illness Cover
Now you might have this but it is quite unlikely that you do. For a little bit of time Aviva offered Relevant Critical Illness Cover but this policy was only available for about 6 months in 2016.
Instead of critical illness cover Aviva changed their offering to Relevant Significant Employee Illness policy. This is similar to critical illness cover but it is distinct because the context of the conditions covered is quite different.
With a critical illness plan your policy covers you specifically upon the diagnosis of certain conditions, sometimes at a set severity. It doesn't matter if the condition stops you working or not, if it's long-term like Parkinson's or potentially recoverable from such as cancer. The policy will pay out.
The significant employee illness option analyses the diagnosis of a medical condition differently, based upon if the condition causes you to no longer be able to work. So there is an extra requirement to the claim being approved, not only must the condition match the insurer's claimable illnesses, but it must also result in the person retiring or that they are anticipated to retire due to it.
The point of this policy is again to reward an employee for their service with you to show them that if they become really ill and can no longer work for you, that you are doing what you can to help with their financial future.
Our advisers are ready to help you and talk you through these different options to see if they feel right for your team. Please feel free to place an enquiry with us today.
Client Reviews
Cura Financial Services has been rated 5 out of 5 based on 724 reviews.
Review by Christopher on 5th January 2023
"Friendly open service. Questions answered and delivered on promises early." - 5 
You can read more of our reviews here.

"Alan and his team were great! Alan helped get me cover where my own company could not (I work in financial services too!) Would highly recommend and will come back in the future."

"Krystle was fantastic throughout and managed to knock almost 50% off my current life insurance premium."

"Leanne couldn't have been more helpful and thoughtful with her questions and work on my enquiry."

"Couldn't rate more highly. I moved from another broker due to slow response speeds. Mark responded really quickly (sometimes from his holiday!)"

"Kathryn and her colleagues were very helpful because of my recent illness."

"Nick was my advisor, Excellent knowledge of products and what I needed, not just pushing me into a sale/policy, will always refer to him in the future."

"I would like to say a very big thank you especially to Amy you really went above and beyond."

"Fantastic at keeping in contact. Happy with how they dealt with my more complex medical history. Would recommend Vivek and the team!"

"Annaliese was absolutely fantastic, making us both feel at ease and helping us navigate issues that had caused us problems with previous attempts to obtain insurance."

Talk to a Friendly Adviser
Please feel free to call us on
0800 567 7450
and one of our qualified insurance advisers will be happy to assist you.
Please feel free to request a quote from us using our online form. The more information that you can provide us about your health conditions, hobbies, travel and/or occupation, the more accurate indications of price we'll be able to give you.
Experienced and knowledgeable advisers
Specialist advice with no fees to pay
Full assistance with all of your paperwork
Put your policy into trust at no cost
A dedicated insurance adviser for you
Here's our latest guides, musings, charity work, podcast, awards and industry updates. There's a lot going on!