International Life Insurance
By clicking on submit I / We give consent for you to call me / us on the number provided to discuss my / our financial requirements.
International Life Insurance
People want life insurance across the world and there are often quite a few options to choose from. International life insurance can be available in a couple of different ways and we will go through these on this page.
Life insurance is designed to pay out a cash lump sum to your loved ones in the event of your death. You might not live in the UK but you might have family, a mortgage or inheritance tax that needs protecting here.
Our expert advisers will find you the best life insurance and insurer to meet your needs.
International Life Insurance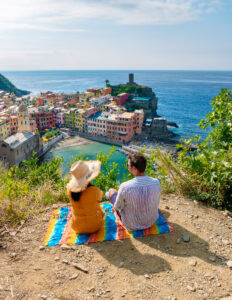 When it comes to arranging life insurance for someone that is living outside of the UK, there are specific rules that insurers and advisers need to follow.
Insurers are pretty clear on what they can and can't offer, they either will insure you or they won't. Insurers will tend to have questions about your residency and where you class your main home to be. Some insurers will be quite specific about whether you can be classed as UK resident, based upon the amount of days you spend outside of the country each year.
With advisers it can be a little trickier as each firm will set it's own compliance rules about whether they can advise people outside of the UK. Some advisers might not have access to the UK insurers and international insurers that can offer you life insurance.
There are two main ways to get life insurance if you are outside of the UK. The first is through a UK insurer, the second is through an international insurance provider.
The way that they work is quite different, let's take a look a them.
UK Life Insurance Providers
There are quite a few rules here when it comes to the insurers. If you are living outside of the UK the insurers will want to know why you are wanting insurance here, instead of where you live.
As an adviser firm this is one of the things that we will check with you.
We often have people ask us for help as they don't know the language well enough in their new country, to feel confident that they can read and understand all of the insurance documents. For us this is fine, but some adviser firms might want to see evidence that you have tried to get insurance in your country of residence first, before supporting you.
We are also able as an adviser firm to help you if you are an expat or if you are a foreign citizen wanting life insurance in the UK.
To be eligible for the life insurance in the UK you will need to be able to demonstrate why you need the insurance.
Potential reasons for life insurance:
To cover a mortgage liability.
To cover IHT due in the UK.
To cover children's university or boarding school fees.
To cover care home fees for relatives.
These are just a few examples and you can see with each of them that there is a clear financial need for the cover.
The application process will usually follow the same process as anyone else applying for the insurer in the UK. You will be asked a set of medical questions and you might need to have a medical or allow the insurer to speak with your GP, for them to assess your application.
As well as this the insurer will also want to know if you ever intend to return to the UK.
It is possible that you could get life insurance at standard terms, even if you are living abroad. This will depend upon the country that you now live in and other questions on the life insurance application.
Some countries can lead to high premium increases for life insurance. This tends to be places where there is civil unrest, the quality of healthcare is not great and where the average age at death in the country is quite low. This isn't always the case, but it is more likely.
When you are wanting to arrange life insurance for IHT purposes and you are outside of the UK, we strongly suggest that you speak with an Independent Financial Adviser. If you do not have one we know a number of firms that will be able to help you.
The reason being is that there are many rules and laws about inheritance tax. It's important to make sure that all of these are checked against your circumstances, to make sure that the life insurance is right for you.
It's essential to make sure that any claim that is paid out through a life insurance policy is planned correctly. If your intentions if for any claim proceeds to travel outside of the UK financial system, you will need specific taxation advice on this.
UK life insurance policies are covered by what is currently known as the FSCS. This is the Financial Services Compensation Scheme. This basically means that if your insurance provider goes bust, the FSCS gives you protection.
In protection insurance an insurer closing down is unusual. What tends to happen is that the insurer tells the other insurers that it's potentially closing, and another insurer comes along buys it and then takes over responsibility for all of the insurance policies.
International Life Insurance Providers
International life insurance works differently in the way that you apply for it and with some of the technical stuff in the background.
Some key differences:
You apply for the life insurance but before application is assessed you have to pay for a medical yourself.
The insurer will tell you what needs to be covered in your medical.
Once you have your medical results you will then share these with the insurer for them to assess your application.
You then will potentially get a refund on the cost of the medical, depending upon the underwriting outcome.
You do not get the protection of the FSCS this way.
International life insurance works really well when you are not eligible for cover with UK insurers, due to your residency.
There can be difficulties if you now live in North America or Canada. There are specific treatise in place about providing advice to people in these countries, due to some rules in terms of money and different financial institutions.
When you do need this kind of advice solicitors are usually needed to work alongside the adviser, to make sure that in the event of a claim your money does what you want it to. We are able to provide some advice to people living in North America and Canada, and where we cannot we know a trusted firm of advisers that can help you.
Most of the time if you have life insurance in place with a UK insurer and you move abroad, there is no issues with your policy it is still valid. You will probably need to keep paying for the policy from a UK bank account.
The times that you can have a problem is that if you knew or had a really good idea that you were going to move abroad when you applied for the life insurance, but didn't say anything.
A dream of moving to Australian in 10 years is not something that would come up in the life insurance application. But, if you have applied for a job in Germany, or you have already started reaching out to estate agents for a property, then you should usually tell the insurer of your intentions to leave the UK.
Our award winning advisers are ready to help you and talk you through these different options to see if they feel right for your team. Please feel free to place an enquiry with us today.
Client Reviews
Cura Financial Services has been rated 5 out of 5 based on 724 reviews.
Review by Dave on 25th April 2023
"Kathryn and the team demonstrated admirable patience as our case involved additional tests and Dr's reports, everything was dealt with quickly, smoothly and very competently and we ended up with a satisfactory plan" - 5 
You can read more of our reviews here.

"Alan and his team were great! Alan helped get me cover where my own company could not (I work in financial services too!) Would highly recommend and will come back in the future."

"Krystle was fantastic throughout and managed to knock almost 50% off my current life insurance premium."

"Leanne couldn't have been more helpful and thoughtful with her questions and work on my enquiry."

"Couldn't rate more highly. I moved from another broker due to slow response speeds. Mark responded really quickly (sometimes from his holiday!)"

"Kathryn and her colleagues were very helpful because of my recent illness."

"Nick was my advisor, Excellent knowledge of products and what I needed, not just pushing me into a sale/policy, will always refer to him in the future."

"I would like to say a very big thank you especially to Amy you really went above and beyond."

"Fantastic at keeping in contact. Happy with how they dealt with my more complex medical history. Would recommend Vivek and the team!"

"Annaliese was absolutely fantastic, making us both feel at ease and helping us navigate issues that had caused us problems with previous attempts to obtain insurance."

Talk to a Friendly Adviser
Please feel free to call us on
0800 567 7450
and one of our qualified insurance advisers will be happy to assist you.
Please feel free to request a quote from us using our online form. The more information that you can provide us about your health conditions, hobbies, travel and/or occupation, the more accurate indications of price we'll be able to give you.
Experienced and knowledgeable advisers
Specialist advice with no fees to pay
Full assistance with all of your paperwork
Put your policy into trust at no cost
A dedicated insurance adviser for you
Here's our latest guides, musings, charity work, podcast, awards and industry updates. There's a lot going on!