By clicking on submit I / We give consent for you to call me / us on the number provided to discuss my / our financial requirements.
Key person insurance is all about protecting a business from the financial loss of losing a key employee, if they die or become seriously ill.
Key person cover can be setup to provide financial security to a business if one of their key employees is no longer able to work. This person may be a business owner, manager, one of the top sales performers, it's anyone that the business will struggle to perform if they are no longer there.
The purpose of this insurance to provide the company with the financial resources to buffer the time period between the employee no longer being able to work, and finding a suitable replacement.
Our award winning advisers will make sure that you have the best life insurance to protect your Company if a key person passes away or becomes too ill to work.
What is Key Person Cover?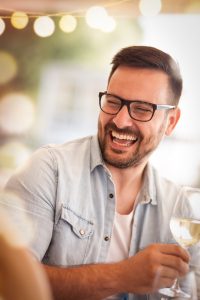 Sometimes it can be hard as a business owner to step back and truly consider the value of your employees. I'm not talking about salary reviews or bonuses, I'm meaning the actual financial value that person brings to the company.
Every now and then it's a good idea to stop and think, would we struggle if that person was no longer with us?
Most of the time if an employee is not going to stay with a company, you get reasonable notice that they are going to leave. But unexpected things can happen. People can die when we least expect it, people can also become seriously ill and unable to work, even if they have been the fittest person that you have ever known.
You may end up deciding that this isn't right for you, but it is worth taking a look and seeing if it may be of use. Remember, this is an insurance on a key employee, for the business' benefit.
Types of Key Person Cover?
There are three main types of Key Person Insurance.
Key Person Life Insurance – the policy will pay a lump sum of money to the company, if the employee dies.
Key Person Critical Illness Cover – the policy will pay a lump sum of money to the business, if the employee is diagnosed with a critical condition e.g. heart attack, cancer, stroke.
Key Person Income Protection – the insurance pays out a regular monthly income to the business, if the employee becomes ill and is unable to work.
In an ideal world all of these sound pretty good to have, but it may be that you pick and choose the ones that you feel are of most importance to your company. These insurances certainly cannot replace your key person, but they can help provide some financial security in their absence.
The following rules need to be followed for Key Person Insurance:
The relationship between the Company and the insured is that of employer and employee (I explain this more later).
The cover must be short term, usually 5 yearly renewable.
The insurance is intended for the Company's benefit only.
Why Take Out Key Person Cover?
Some people may see these insurances and think, that this is for big corporates, with people who are earning well over £100k per year. This isn't true, it can even be argued that the direct opposite is true.
Small businesses are heavily reliant upon a handful of key people. The loss of any of them could be truly devastating and research has shown that almost half of small businesses close, when a key person dies or becomes seriously ill.
Here are some of the reasons that the insurance can help:
It covers the lost profit that the employee would usually make, until you can find a replacement.
It can help fund recruitment costs.
It will buffer against financial losses whilst the new recruit gets up to speed with learning your company.
It can support you whilst your new employee builds rapport with valued personal and business contacts.
It helps to cover any losses that may be made, if new projects or delivery deadlines need to be delayed.
An extra titbit about Key Person Life Insurance, is that the premiums can often be offset against corporation tax. There are specific rules surrounding this and it is essential that you speak with an adviser who can confirm this to you. If the key person insurance is eligible for tax relief on the premiums, HMRC might tax any benefits that are paid from the insurance to the company. This needs to be factored in when calculating how much key person insurance you want to arrange.
How Much Should We Arrange?
This is a little bit tricky, as it really depends upon what is right for you and your company. There are some general guides to follow that can help you to figure this out.
Some basic points to consider:
What percentage of the business' profits are directly linked to this key person?
What is the average of the last 2 years profits that are linked to the employee?
This can be used to help you identify who to consider are key employees within your organisation. It may give you a rough idea of how much you would want to insurer them for.
There are two approaches that an adviser will typically use to help you determine how much key person insurance you need:
Multiple of salary – often multiplied by 5 or 10.
Proportion of profits – the key persons salary, profit for the last year and amount of time it will take to replace them, are placed into calculations alongside the company' total salary bill.
There are quite a few things to take into consideration when you are wanting to look at these calculations. Your business is unique to you and an adviser will adapt their approach to what you need and want.
Our team will discuss the options that you have and build a recommendation package for you to consider. There are no obligations or tie-ins to asking us for support. Please feel free to give us a call or enter your details in the quotation box and an adviser will start discussing your needs.
A specific quirk with Key Person Insurance
For many small businesses the key person that keeps a company going is the Managing Director(s). The Managing Directors will also often have full ownership of the company shares too.
This is where things can get interesting with Key Person Cover.
There is something known as the Anderson Rules.
These rules basically mean that if you have more than a 5% shareholding in the company, you are not usually eligible for the tax benefits usually associated with Key Person Insurance. This goes back to earlier in the page when we said the key person that is insured must be considered as an employee of the organisation. Someone with more than 5% shareholding is not typically considered as an employee.
That's not to say that you can't have the cover but you must be aware that if you want to have the tax advantages on the premiums for the policy you will need to apply to your local taxation officer for permission. They might or might not give this to you.
Client Reviews
Cura Financial Services has been rated 5 out of 5 based on 724 reviews.
Review by Cheryl on 18th February 2021
"Excellent! Highly recommended! Excellent service from start to finish, great communication throughout and the whole process was done with ease." - 5 
You can read more of our reviews here.

"Alan and his team were great! Alan helped get me cover where my own company could not (I work in financial services too!) Would highly recommend and will come back in the future."

"Krystle was fantastic throughout and managed to knock almost 50% off my current life insurance premium."

"Leanne couldn't have been more helpful and thoughtful with her questions and work on my enquiry."

"Couldn't rate more highly. I moved from another broker due to slow response speeds. Mark responded really quickly (sometimes from his holiday!)"

"Kathryn and her colleagues were very helpful because of my recent illness."

"Nick was my advisor, Excellent knowledge of products and what I needed, not just pushing me into a sale/policy, will always refer to him in the future."

"I would like to say a very big thank you especially to Amy you really went above and beyond."

"Fantastic at keeping in contact. Happy with how they dealt with my more complex medical history. Would recommend Vivek and the team!"

"Annaliese was absolutely fantastic, making us both feel at ease and helping us navigate issues that had caused us problems with previous attempts to obtain insurance."

Talk to a Friendly Adviser
Please feel free to call us on
0800 567 7450
and one of our qualified insurance advisers will be happy to assist you.
Please feel free to request a quote from us using our online form. The more information that you can provide us about your health conditions, hobbies, travel and/or occupation, the more accurate indications of price we'll be able to give you.
Experienced and knowledgeable advisers
Specialist advice with no fees to pay
Full assistance with all of your paperwork
Put your policy into trust at no cost
A dedicated insurance adviser for you
Here's our latest guides, musings, charity work, podcast, awards and industry updates. There's a lot going on!