Executive Income Protection
By clicking on submit I / We give consent for you to call me / us on the number provided to discuss my / our financial requirements.
Executive Income Protection pays your employee's wages if they are too ill to work, it also comes with a lot of perks for you.
Executive income protection can be arranged for anyone that is working for a Limited company. The policy is designed to give the employee financial support if they are unable to work, but it also provides the Company with financial support too.
Executive Income Protection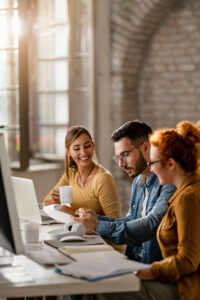 When we are considering the types of perks that we want to give to our employees, offering them enhanced sick pay can really stand out. It can sometimes win you a employee from another firm, or save one of your team jumping ship.
Here's why:
You can pay to protect up to 80-85% of your employee's income if they are ill and unable to work
If you're employee makes a successful claim the insurer pays their income and you have their usual salary amount free to do with as you please
The premiums are paid for by the Company and can usually be offset against corporation tax
You can play about and tweak lots of parts of these policies to find a premium that suits you.
You can see from this that it's not just your employee but you as well that can benefit from this policy. Think about it. If you aren't needing to pay out their salary you can use this money to recruit a temporary employee to help with workload or pay someone overtime to take on the work.
There are many ways to build an executive income protection policy:
Sum assured – you can possibly go up to 80-85%, but you don't have to. You could do 50%, 60%, whatever you like up to the maximum amount.
Policy term – you can put the plan in place to state pension age, age 70, or younger than these to match what you want.
Deferred period – this is the amount of time before the financial support comes from the policy. It's often anywhere from 4 weeks to 52 weeks.
Claim term – you can choose for a claim to pay for 2 years, 5 years, or right through to retirement age.
National Insurance contributions – can be included
Pension contributions – can be included
All of these things will play a big part in the cost of this insurance.
It's also not just about the money. These policies can potentially give access to early interventions services such as physiotherapy and mental health support. They can also do things like partial payments to help people that need to reduce their working hours, or have a phased return to work if they've been ill for a while.
Executive income protection is also available to company directors and it is great way to protect your financial future. But, watch out for the deferred periods.
The longer the deferred period the cheaper the policy will be, which of course sounds very nice. However, if you are reliant upon your regular salary and dividends, then a long deferred period probably won't suit you.
Without trying to talk in too much insurance jargon I have an example.
Mrs C bought an executive income protection policy with a 3 month deferred period
She has significantly hurt her back and been unable to work for almost 3 months and has placed a claim with the insurer
But, she does the main business functions of the Company, she does have support staff but she cannot stop working or the Company will fold
The key thing here is that Mrs C is incredibly ill and cannot work, but, she is having to carry on working. This means that it's very unlikely that she will be able to claim on the income protection policy. She's too ill to work, but she has to work.
The rules of income protection claims focus upon when you either had to stop working or reduce your hours because of ill health. This can be incredibly hard for small business owners who are the absolute core of the work that is done.
So, if you are a company director really consider just how quickly you need this financial support to kick in. If you take out executive income protection with a 6 month deferred period you need to be prepared that you will have to reduce your hours or stop working all together, for the claim to be processed.
For this reason it is usually best to get the shortest deferred period that you can. If you are wanting a cheaper premium you could make sure that you have savings in place until the income protection policy kicks in, but be very mindful or the rules of making a claim.
Our advisers will support you to decide what setup of executive income protection suits you and your financial plans.
Client Reviews
Cura Financial Services has been rated 5 out of 5 based on 724 reviews.
Review by Nandiran on 16th March 2023
"Really responsive and personalised care" - 5 
You can read more of our reviews here.

"Alan and his team were great! Alan helped get me cover where my own company could not (I work in financial services too!) Would highly recommend and will come back in the future."

"Krystle was fantastic throughout and managed to knock almost 50% off my current life insurance premium."

"Leanne couldn't have been more helpful and thoughtful with her questions and work on my enquiry."

"Couldn't rate more highly. I moved from another broker due to slow response speeds. Mark responded really quickly (sometimes from his holiday!)"

"Kathryn and her colleagues were very helpful because of my recent illness."

"Nick was my advisor, Excellent knowledge of products and what I needed, not just pushing me into a sale/policy, will always refer to him in the future."

"I would like to say a very big thank you especially to Amy you really went above and beyond."

"Fantastic at keeping in contact. Happy with how they dealt with my more complex medical history. Would recommend Vivek and the team!"

"Annaliese was absolutely fantastic, making us both feel at ease and helping us navigate issues that had caused us problems with previous attempts to obtain insurance."

Talk to a Friendly Adviser
Please feel free to call us on
0800 567 7450
and one of our qualified insurance advisers will be happy to assist you.
Please feel free to request a quote from us using our online form. The more information that you can provide us about your health conditions, hobbies, travel and/or occupation, the more accurate indications of price we'll be able to give you.
Experienced and knowledgeable advisers
Specialist advice with no fees to pay
Full assistance with all of your paperwork
Put your policy into trust at no cost
A dedicated insurance adviser for you
Here's our latest guides, musings, charity work, podcast, awards and industry updates. There's a lot going on!