By clicking on submit I / We give consent for you to call me / us on the number provided to discuss my / our financial requirements.
IFAs and Financial Advisers
Signposting is gaining more and more attention within the insurance world. We have been involved in signposting for years and have developed a network that includes hundreds of introducing advisers. We are also the go to specialist broker for multiple financial networks.
Why signpost?
It's quite simple, it is often the right thing to do by your clients. By letting us help you, we can not only support your clients, but support you too. By using our services you will free up your time to focus on what you are good at.
We do protection insurance and a little bit of general insurance, that's it. So what happens to our clients that need mortgage, pensions, investments, travel or private medical insurance advice? We signpost them to trusted colleagues.
When to signpost?
Whenever you and the client are ready. Sometimes it can help to ask yourself these questions:
Have you had your client declined cover based on their medical history, foreign travel, hazardous pursuits or occupation?
Do you have a quirky client case and you are not sure where to start?
Have you exhausted all options that you have?
Do you have the time to support a client through months of medical underwriting?
Do you want to treat your customer fairly?
If you are finding it hard to place protection for your client we offer a client referral scheme, where we will be happy to support you to find alternative solutions.
Please click on the brochures below to see examples of how we can help you and your clients.
Our multi-award winning advisers can help to support your clients with:
Personal, business and group cover
UK and international cover
We often find that advisers are quite interested in us being able to offer protection advice to support:
If you would like to register to use our services or would like more information please feel free to contact us:
Our relationship with you as an introducing adviser to Cura is incredibly important to you. We are here to support your clients, but you are also our client as well.
At the bottom of this page.
I have had the pleasure of using Cura for clients that I have been unable to help with their protection requirements. I would just like to say a big thank you and well done as you have been able to help me on every occasion and the clients have been most grateful for the fact you have been able to find them cover. I can certainly vouch for the excellent service they provide with regular updates to myself and my clients and keeping us up to date every step of the way. I can certainly say that I would thoroughly recommend Cura and will definitely be using their services for my business in the future.
I have dealt with James at Cura on a number of difficult protection cases and the service and outcomes have been excellent. He really knows his marketplace and these cases get placed and go on risk. The relationship works well as it frees me up to do what I'm good at.
Your client will be in the care of a dedicated team, leaving you time to focus on your other appointments.
Our team will submit and chase all aspects of the application process.
We have access to a number of specialist insurance policies so can offer some form of protection, to the majority of people.
The advice liability is taken over by Cura, so we will handle the demands and needs of the recommended products.
We will not undermine your relationship with your client and will always refer back to you, if a need for other products are identified.
You may earn commission where otherwise there might be none.
Cover for clients living with HIV, history of cancer, heart attacks and strokes.
Cover for Armed Forces personnel.
Life, critical illness and income protection for offshore workers.
Cover for hazardous occupations and sports such as rock climbers, scuba divers and motor car racers.
Income Protection for Professional Rugby Players.
International protection insurance for ex-pats.
I'm Richard Fyfe and I'm a director and chartered financial planner at Fyfe Financial. Fyfe Financial is a financial planning business working with lots and lots of different clients based around trying to understand what their objectives are and help them reach them. The protection market's completely changed over the last 10 years. There's more providers but mostly that each provider has a number of different policies, even for the same type of cover. There's so much more to know about it. And because this wasn't something we were doing on a regular basis. It was something that you really did need a specialist to be dealing with and it makes our lives so much easier to know that we've got somebody who can do a great job so we don't have to cover it.
When we decided to outsource protection business to someone else it was a big decision because we needed to be sure that the client would be looked after and the person who would be advising them knew absolutely everything there is to know about protection business, the different intricacies and different types of policies and the health issues that can be involved and it was really important that there was, that we could demonstrate to clients that whoever we recommended, had the qualifications, had won awards, but also that they had the human touch to be able to put clients at ease. So that we just knew that when the client came back to us afterwards, they'd be a hundred percent happy with that service.
We chose Cura over potentially many, many other options because it was clear from their presence on twitter, from the awards they'd won throughout the industry and simply just also talking to Kathryn Knowles, that the wealth and knowledge that they had and the service that they could provide was second to none. And also we really wanted our clients to feel confident that they were being put in safe hands. And not that they were being, I think the crucial part more than anything. We didn't want the clients to feel like we were fobbing them off because we didn't want to do this type of business anymore. It had to be clear that we were putting them with somebody who could do the job better than we could and with Cura we could demonstrate that because of the awards and also just being able to explain to the client with genuine confidence, that you knew they would do a good job and that really mattered and I felt we had that with Cura, whereas picking anybody else it would have been more of a guessing game.
The top three benefits of outsourcing to Cura are probably that the technical knowledge that Cura has, it seems to be more important now than maybe it was 10 years ago. The number of policies are much wider. There's so much more to choose between and it's again being able to have 100% confidence that the client will get the right product in an area where we may be aren't able to research it in the way we used to be able to, also it's become more complex and the second is just knowing that the clients, just knowing, you know Kathryn, the human touch that Kathryn has with the clients is that they're going to feel looked after feel looked after and they're gonna be and they're going to be happy that they've had their handheld throughout the whole process and the third is just we can spot when clients need a protection policy and that is part of the whole financial planning process, that's where we have experts and to be able to hand over to an expert in the actual protection area at that right time without feeling like we've got to go and do part of the business that we aren't that isn't our specialism anymore. That's really important to us, we can get on with what we're good at, Cura we can get on with what they're good at and the client gets a great outcome.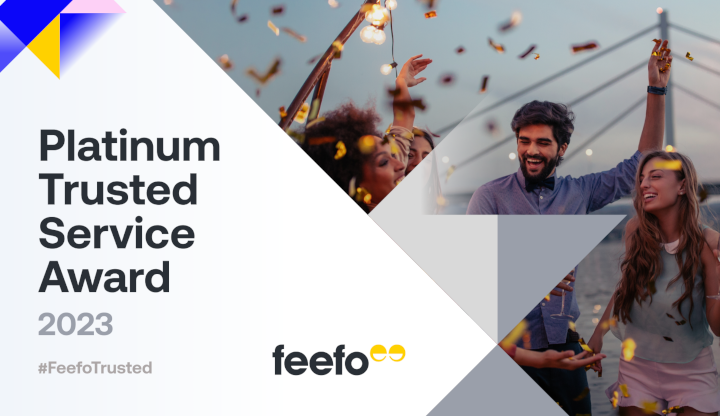 Contact our IFA Specialists
Want to discuss a case? Please feel free to contact us:
– Free Phone: 0800 567 7450
– Telephone: 01723 518140
– Email: ifa@curainsurance.co.uk
It's ideal if you can tell us the type of cover you think your client needs, and any circumstances that you think could affect a protection insurance application.
Personal, business and group protection
UK and international cover
Gift and IHT protection planning
Here's our latest guides, musings, charity work, podcast, awards and industry updates. There's a lot going on!