By clicking on submit I / We give consent for you to call me / us on the number provided to discuss my / our financial requirements.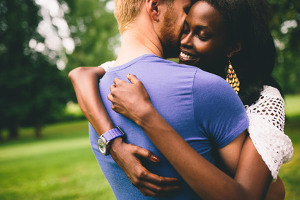 We are aware that many people with HIV live long and full lives. Here at Cura, we are fighting for insurers to offer people with HIV, fair and clear insurance policies.
It is important to know from the start, that no-one in our company will ask you anything about how you contracted HIV.
Things we need to know:
When were you diagnosed with HIV?
Were you diagnosed in the UK?
What is your viral load?
What is your CD4 count?
What medication do you take?
Is your GP aware that you have HIV?
Applying for life insurance when you have HIV should cause no apprehension. You can speak with our advisers with the utmost confidentiality.
Insurance providers will want to see a report from your GP about your general health, and will wish to speak to your specialist in regards to your HIV. We have established specific processes with insurers to keep your HIV status confidential from your GP, if they are unaware of your diagnosis. It is important that your application is placed with the right insurer for you.
Some insurers limit the amount of your life insurance to a maximum of 20 years, and it is good to know which insurer is going to be best for you if you require a longer term of cover.
By speaking with your GP and specialist, the insurer is making sure that they have all the information that they need about your health, before they offer you life insurance. This is a standard process for many health conditions, not just HIV.
It is a worthwhile process, as should your family need to make a claim the insurance provider cannot dispute the stage of your condition at the point of application. Until recently the term has been limited to 10 years for people with HIV however some providers will now offer cover for up to 25 years.
HIV life insurance is most likely to be offered if the condition is well controlled with good CD4 counts, near undetectable viral loads and no other health concerns. Many, but not all, providers require you to be on medication.
Insurers on the standard market will need you to have been diagnosed for at least one year before offering cover. You should be prepared that the cost of your cover will be higher than someone who does not have HIV.
The insurer calculates your premium for life insurance based on the details provided by your GP and specialist, that will include factors such as your most recent CD4 and viral count, potentially your original CD4 and viral loads at time of diagnosis, how long you have had HIV and the medications that you take.
It is possible that you may need to look at specialist life insurance policies if you are recently diagnosed, your CD4 or viral loads are outside of standard acceptance ranges, you have other significant health complications, or you contracted HIV due to drug use.
HIV affects the strength or fighting ability of the human body's immune system. This means that the body's self defence mechanism (CD4 cells) for fighting foreign contagions and bacteria becomes significantly reduced. HIV can be contracted through sexual transmission (blood, semen or vaginal fluid), infected blood transfusion, infected needle sharing and potentially from mother to child.
Diagnosed early and with the quick administration of medication, people living with HIV can live long and healthy lives. HIV should not be mistaken for AIDS (Acquired Immunodeficiency Syndrome) which is a late-stage development of HIV. A person is considered to have developed AIDs when the HIV virus has weakened their immune system to a point where other serious illnesses manifest e.g. encephalitis, Kaposi's sarcoma, pneumonia, etc.
Also: Human Immunodeficiency Virus
Linked with: Autoimmune conditions
Common problems experienced by individuals who have HIV include:
Acceptance of HIV status
Additional medical treatments – daily medicines, yearly flu jabs and five yearly pneumoccocal vaccinations are recommended
Depression or anxiety
Emotional isolation
Employment restrictions – primarily regarding surgery, dentistry and the armed forces
Fear of social stigma
Malnutrition
Primary (early stage, up to 3 weeks) – sore throat, fever and blotchy red rash
Secondary (potentially years later) – persistent lymphadenopathy, night sweats, mouth ulcers, shingles, seborrhoeic dermatitis
Sexual anxiety
3TC
Abacavir Sulphate
Abacavir sulphate / Lamivudine (Kivexa)
Abacavir sulphate / Lamivudine / Zidovudine (Trizivir)
Aptivus / Tipranavir
Atazanavir sulphate / Reyataz (Ziagen)
Atripla / Tenofovir disoproxil fumarate / Efavirenz / Emtricitabine
AZT
D4T
Darunavir ethanolate / Prezista
ddI
Didanosine / Videx
Efavirenz / Sustiva
Emtricitabine / Emtriva
Emtricitabine / Tenofovir disoproxil fumarate / Truvada
Enfuvirtide / Fuzeon
Etravirine / Intelence
Fosamprenavir calcium (Telzir)
FTC
Indinavir
Invirase / Saquinavir mesilate
Isentress / Raltegravir
Lamivudine (Epivir)
Lamivudine / Zidovudine (Combivir)
Lopinavir/Ritonavir (Kaletra)
Maraviroc (Celsentri)
Nelfinavir
Nevirapine / Viramune
Nevirapine hemihydrate / Viramune Suspension
Ritonavir (Norvir)
Stavudine / Zerit
T-20
Tenofovir disoproxil fumarate / Viread
Vistide (Cidofovir)
Zidovudine (Retrovir)
By clicking on the link(s) above you will be departing from the regulatory site of Cura Financial Services. Cura Financial Services is not responsible for the accuracy of the information contained within the linked site(s).
Yes you can. Depending on your circumstances you may be able to get life insurance with some insurers on the standard market, or with a specialist provider. Please do not be downhearted if you have been declined life insurance in the past, there are many insurers that will refuse life insurance applications for people with HIV. We know which insurers are going to be right for you. You might pay higher premiums for life insurance with some insurers, but we will do our best to get you normal premiums.
No it wont. Your health is your health. If your partner has HIV it will have no bearing on your application.
No it isn't. We work with a number of insurers, HIV organisations and charities to develop fairer insurance policies for people with HIV. There are a number of insurers in the UK who will offer life insurance to people living with HIV, it's possible that you didn't speak with one of them. Every insurer has different acceptance criteria based on how long you have been diagnosed for, your current CD4 and viral load counts. It's best to speak to an adviser who knows the market well and can direct you to the right insurer. If you have any additional health complications, such as diabetes, you will most likely need to speak to a specialist insurer.
Client Reviews
Cura Financial Services has been rated 5 out of 5 based on 724 reviews.
Review by Dean on 27th January 2022
"Really good tailor made advice, easy to talk to. I found details of Cura Financial Services on a HIV financial advice site. They were really easy to talk to, gave me lots of advice and options and I was able to get cover I thought I'd be excluded from. Highly recommend them. Dean" - 5 
You can read more of our reviews here.

"Alan and his team were great! Alan helped get me cover where my own company could not (I work in financial services too!) Would highly recommend and will come back in the future."

"Krystle was fantastic throughout and managed to knock almost 50% off my current life insurance premium."

"Leanne couldn't have been more helpful and thoughtful with her questions and work on my enquiry."

"Couldn't rate more highly. I moved from another broker due to slow response speeds. Mark responded really quickly (sometimes from his holiday!)"

"Kathryn and her colleagues were very helpful because of my recent illness."

"Nick was my advisor, Excellent knowledge of products and what I needed, not just pushing me into a sale/policy, will always refer to him in the future."

"I would like to say a very big thank you especially to Amy you really went above and beyond."

"Fantastic at keeping in contact. Happy with how they dealt with my more complex medical history. Would recommend Vivek and the team!"

"Annaliese was absolutely fantastic, making us both feel at ease and helping us navigate issues that had caused us problems with previous attempts to obtain insurance."

Talk to a Friendly Adviser
Please feel free to call us on
0800 567 7450
and one of our qualified insurance advisers will be happy to assist you.
Please feel free to request a quote from us using our online form. The more information that you can provide us about your health conditions, hobbies, travel and/or occupation, the more accurate indications of price we'll be able to give you.
Experienced and knowledgeable advisers
Specialist advice with no fees to pay
Full assistance with all of your paperwork
Put your policy into trust at no cost
A dedicated insurance adviser for you
Here's our latest guides, musings, charity work, podcast, awards and industry updates. There's a lot going on!