By clicking on submit I / We give consent for you to call me / us on the number provided to discuss my / our financial requirements.
Over 50s Life Insurance offers valuable cover to people who are wanting to provide some financial protection to their loved ones in the event of their death.

There are many insurers that offer this insurance and it could be that it's the right option for you, but there are some really vital things that you know. There are some really key pros and cons of this kind of policy that are really important to know about.
Our expert advisers will talk about what it is that you need and make sure that you choose the right life insurance policy for you.
What is Over 50s Life Insurance?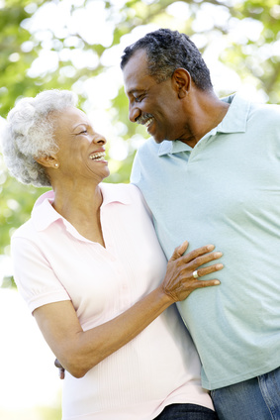 An Over 50s Life Insurance policy that keeps on going for as long as you are alive, so that your family are guaranteed to receive a benefit payment upon your death*.
The money that your family receive can be used however they wish, but it is usually intended that at least some of the amount will be used towards funeral expenses.
One of the key benefits of an Over 50s Life Insurance plan is that there is no medical underwriting required to set up the cover. This means that the policy is ideal for someone over the age of 50 who has been declined life insurance through other routes.
An alternative to Over 50s Life Insurance is what is known as Whole of Life Insurance. This is a life insurance policy that has been fully medically underwritten and can sometimes work out better value for money.
Over 50s Life Insurance or Whole of Life?
Over 50s Life Insurance can be great if you have a medical condition that has meant you can't get whole of life insurance. But for many Over 50s plans it's important to know these extra details:
If you die within the first 6 months, year or two years of an Over 50s plan due to natural causes, some insurers will not pay out the amount that you have insured yourself for.
If you were to die during this time due to an accident your family might still get the full payout on the policy, it all comes down to individual insurers terms and conditions. Some insurers might may up to 3x the sum assured to your family if you die due to an accident!
The insurer will instead refund your family the premiums that you have paid up to that date. They might pay your family more. For example, with some insurers you might have paid in £500 to the insurance so far and they might then give your family a refund of £750.
It's so important to make sure that you and your family understand these rules and pick an insurer that matches what suits you.
There are some people who are not fond of Over 50s Life Insurance plans. The reason for this is that the amount of insurance you can get is relatively low, often £30k or less, and the premiums are quite compare compared to other insurances. Some people suggest that you are better just saving the money in a bank account rather than buying an Over 50s plan, and this might be a good choice for you, but it's always worth speaking with a trained adviser to help you make a clear decision.
If you are able to access Whole of Life Insurance you will usually find that this is much better value for money. You are often not as restricted in how much you can choose to insure yourself for and it's always nice to have this kind of freedom.
Ultimately, a lot of people take out Over 50s Life Insurance to cover funeral costs and it's up to you and your family to decide how much you think this will cost when the time comes.
Over 50s Life Insurance Extra Perks
Life insurance is no longer just about the money, there are many extra things that insurers now offer to give you more for your money.
You might find that the Over 50s insurer that you use offers:
Health support – specialist advice from trained nurses should you fall seriously ill
Care advice – access to care advisers for support for you and your loved ones
Legal advice
Will writing services
Bereavement advice
These services sometimes come at an extra charge.
The best thing for you to do now is to take some time and consider whether an Over 50s plan suits your needs. These policies are perfect for someone who does not want to go through the process of insurance medical applications and simply wants to leave their family some money in the event of their death.
Our advisers are here to listen to your story and help you decide which insurance products are best for you. If you would like to speak to us for a no obligation quotation please feel free to ring on 0800 567 7450. We look forward to speaking with you.
*Subject to policy premiums being kept up to date and completely accurate applications at the time of the policy being arranged
Client Reviews
Cura Financial Services has been rated 5 out of 5 based on 724 reviews.
Review by Kara on 2nd February 2023
"Highly recommend. Absolutely brilliant. Really pleased. Easy to sort and pleased to have someone find insurance for me as its been difficult with various health issues." - 5 
You can read more of our reviews here.

"Alan and his team were great! Alan helped get me cover where my own company could not (I work in financial services too!) Would highly recommend and will come back in the future."

"Krystle was fantastic throughout and managed to knock almost 50% off my current life insurance premium."

"Leanne couldn't have been more helpful and thoughtful with her questions and work on my enquiry."

"Couldn't rate more highly. I moved from another broker due to slow response speeds. Mark responded really quickly (sometimes from his holiday!)"

"Kathryn and her colleagues were very helpful because of my recent illness."

"Nick was my advisor, Excellent knowledge of products and what I needed, not just pushing me into a sale/policy, will always refer to him in the future."

"I would like to say a very big thank you especially to Amy you really went above and beyond."

"Fantastic at keeping in contact. Happy with how they dealt with my more complex medical history. Would recommend Vivek and the team!"

"Annaliese was absolutely fantastic, making us both feel at ease and helping us navigate issues that had caused us problems with previous attempts to obtain insurance."

Talk to a Friendly Adviser
Please feel free to call us on
0800 567 7450
and one of our qualified insurance advisers will be happy to assist you.
Please feel free to request a quote from us using our online form. The more information that you can provide us about your health conditions, hobbies, travel and/or occupation, the more accurate indications of price we'll be able to give you.
Experienced and knowledgeable advisers
Specialist advice with no fees to pay
Full assistance with all of your paperwork
Put your policy into trust at no cost
A dedicated insurance adviser for you
Here's our latest guides, musings, charity work, podcast, awards and industry updates. There's a lot going on!