By clicking on submit I / We give consent for you to call me / us on the number provided to discuss my / our financial requirements.
Over 50s Life Insurance offers valuable cover to people who are wanting to provide some financial protection to their loved ones in the event of their death.

One Family offer a guaranteed 50 Plus Life Cover that brings a competitive edge to the Whole of Life insurance market by adding a degree of serious illness cover into the policy claims set.
What is Over 50s Life Insurance?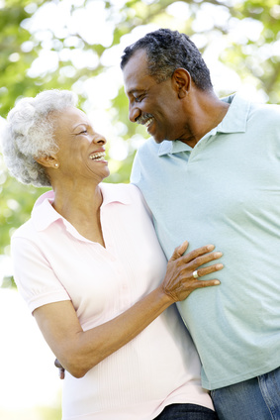 An Over 50s Life Insurance policy is effectively a Whole of Life policy, that means your family are guaranteed to receive a benefit payment upon your death*. The money that your family receive can be used however they wish, but it is usually intended that at least some of the amount will be used towards funeral expenses.
One of the key benefits of an Over 50s Life Insurance plan is that there is no medical underwriting required to set up the cover. This means that the policy is ideal for someone over the age of 50 who has a medical history that may result in the declinature or highly rated terms for standard Whole of Life cover.
The OneFamily guaranteed 50 Plus Life Cover has the unique market advantage that if you fall ill with a serious illness during the policy term, you can claim up to 20% of the policy benefit if you are diagnosed with one of the claimable conditions. This includes heart attacks, cancers and strokes of a specified severity. OneFamily policies also come with their One to One support system:
Health support – specialist advice from a trained RED ARC nurse should you fall seriously ill
Care advice – access to Grace Care advisers for support for you and your loved ones**
Legal advice – access to Co-operative Legal Services**
Will writing services – through Co-operative Legal Services**
Bereavement advice – for you and your loved ones from Co-operative Legal Services
In addition to this OneFamily offer a Funeral Funding Option to minimise the stress and confusion that can surround arranging a funeral, once the policy has been in place for two years. You can work with OneFamily to arrange your funeral with Co-operative FuneralCare or Golden Charter, and OneFamily will contribute an additional £250 to the cost of your funeral.
How much does Over 50s Life Insurance cost?
Over 50s Life Insurance is generally more expensive than standard Whole of Life cover for someone with mild medical conditions. This is because the insurer is accepting anyone over the age of 50 at a standard policy premium, regardless of their health. For someone with a high risk medical condition this can be the best route to arrange insurance as an Over 50s plan would be available at normal terms, whereas a Whole of Life policy on the standard market could be heavily rated by the insurer following the medical application. The following table shows how much a One Family Over 50s plan could cost for a non-smoker***:
| Age | Benefit (£) | Monthly premium (£) |
| --- | --- | --- |
| 50 | £10,010.00 | £20.00 |
| 55 | £10,330.00 | £27.00 |
| 60 | £10,125.00 | £38.00 |
| 65 | £10,260.00 | £56.00 |
The amount of Life Insurance that you choose to take out should match your needs and most importantly your budget. You should be fully aware that this policy is not a funeral plan and will only pay out the amount of benefit that you are insured for. If you insure yourself for £10,000 and your funeral arrangement costs £4,000 then your family will have the remaining £6,000 to do with as they wish. If however you insure yourself for £10,000 but your funeral costs exceed this amount then your family will need to source the additional funds from alternative means.
Are there any extras I should know?
There are a few things that you should familiarise yourself with if you are taking out Over 50s cover:
If you die within the first two years OneFamily will not pay out the full policy benefit, instead there will be a refund of 150% of the value of the premiums that have been paid into the policy to date.
Accidental death claims within the first two years will be paid at three times the benefit amount to a maximum of £48,000.
The best thing for you to do now is to take some time and consider whether an Over 50s plan suits your needs. These policies are perfect for someone who does not want to go through the process of insurance medical applications and simply wants to leave their family some money in the event of their death.
We are here to listen to your story and help you decide which insurance products are best for you. If you would like to speak to us for a no obligation quotation please feel free to ring on 0800 567 7450. We look forward to speaking with you.
*Subject to policy premiums being kept up to date and completely accurate applications at the time of the policy being arranged
**These services will incur an additional fee
***Research completed on 13 October 2016

"Alan and his team were great! Alan helped get me cover where my own company could not (I work in financial services too!) Would highly recommend and will come back in the future."

"Krystle was fantastic throughout and managed to knock almost 50% off my current life insurance premium."

"Very helpful, James worked hard to find the right cover for me and explore the detail with the underwriters."

"Couldn't rate more highly. I moved from another broker due to slow response speeds. Mark responded really quickly (sometimes from his holiday!)"

"Kathryn and her colleagues were very helpful because of my recent illness."

"Nick was my advisor, Excellent knowledge of products and what I needed, not just pushing me into a sale/policy, will always refer to him in the future."

Talk to a Friendly Adviser
Please feel free to call us on
0800 567 7450
and one of our qualified insurance advisers will be happy to assist you.
Please feel free to request a quote from us using our online form. The more information that you can provide us about your health conditions, hobbies, travel and/or occupation, the more accurate indications of price we'll be able to give you.
Experienced and knowledgeable advisers
Specialist advice with no fees to pay
Full assistance with all of your paperwork
Put your policy into trust at no cost
A dedicated insurance adviser for you
Here's our latest guides, musings, charity work, podcast, awards and industry updates. There's a lot going on!