Group Critical Illness Insurance
By clicking on submit I / We give consent for you to call me / us on the number provided to discuss my / our financial requirements.
Group critical illness cover is a policy that will pay your employees' a cash lump sum if they are diagnosed with an illness such as cancer, heart attack or stroke
There are lots of ways to reward your employees and make them feel valued and group critical illness cover is one of these ways. When you are thinking of ways to improve your employee retention this type of policy can really make you stand out against your competitors.
Our expert advisers will talk to you about your Company and find the right critical illness policy to support your team.
What is Group Critical Illness Insurance?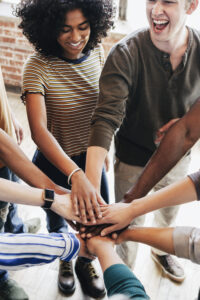 Group critical illness cover makes a statement to your team that you care about them being financially secure if they become really ill. You can choose to insure everyone in your company or specific groups (I will explain this further in the bullets below). Each person has their own level cover within the group critical illness policy, so if one person makes a claim, everyone else is still covered by the policy.
Some key parts for you to know:
From 3 people – Group critical illness cover can be arranged from as little as 3 people.
Levels of cover – You can choose how much cover you want to arrange. It's quite common for group critical illness cover to see each person insured for at least £100,000. You might choose to have some people insured for a flat benefit of say £200,000 and for others to have 3x their salary.
Conditions covered – You tend to find that group critical illness cover will insure people for diagnosis of cancer, heart attack, stroke, multiple sclerosis, Parkinsons, kidney failure, major organ transplant, and more.
PAYE employees – To be able to be insured by group critical illness cover the person needs to be on the company payroll and actively at work. There can be cases where non-salaried partners and non-salaried employees can be insured, but we would need to discuss this on a case by case basis.
Premiums are paid for by the company – But! They are classed as a benefit in kind.
Anti-selection – When you arrange group critical illness cover you can choose to insure all employees or specific groups. Let's say that you want to insure just the Directors, you can absolutely do this. Anti-selection means that you have to insure everyone classed as a Director, regardless of if you want to or not. You can't exclude Director C because they have been pulling their weight.
Cost – Group critical illness cover is priced upon what is known as pooled risk. This is insurance gobbledygook for saying that the cost is cheaper per person, that if they had set up personal critical illness cover.
After a Claim – The policy stays active and the employee is still insured, but it's uncommon for them to be covered for the same condition that they have already claimed on. This is really important as most personal critical illness policies stop once a claim is paid. There can be rules that say that the same person can only claim a maximum of X amount of times for a critical illness.
This type of insurance will pay out for a number of different critical illnesses, at specific severities set by the insurer. As an example, cancer is a claimable condition but it will often say 'excluding less advanced cancers' in the policy wording.
What if I have a Health Condition?
Group critical illness cover comes with a certain level of free medical underwriting. This is unfortunately more insurance jargon. It basically means that up to a certain amount of insurance the insurer will accept you on the policy.
It might be that insurer says that they will insure each person in the company for £200,000 without any need for a health or lifestyle questionnaire. They will be automatically accepted for the insurance without any premium increases.
But, some insurers will ask about some medical conditions that anyone has experienced in the last 12 months, or a specific list of conditions that have prevented them from working in the past year. Not all insurers ask this, but some do and it's a good idea to consider this before applying for the insurance, as it could affect further applications that you make.
As an example of how good group critical illness cover can be for people, we can look at heart attacks. If a person has had a heart attack they will not be able to arrange critical illness cover with any mainstream insurance provider in the UK. This is just one example of many health conditions or other risks, that makes group critical illness cover a fantastic option.
However, watch out for the PECE.
PECE is short for pre-existing-condition-exclusion. This means that whilst people can be eligible and insured with a group critical illness cover, regardless of their medical history, the policy won't insure them for conditions they have or have had.
I like to use Parkinsons as an example as my dad has a condition and I think it is quite a clear one to use. If my dad were to be insured by a group critical illness policy, he wouldn't be able to claim for his Parkinsons diagnosis on he cover as he already has it.
This is where group critical illness cover and group life insurance and group income protection are different, as the other two do not come with a pre-existing-condition-exclusion.
Our industry trained advisers can help you to establish if group critical illness cover is right for you and your organisation. Please get in touch to find out more.
Client Reviews
Cura Financial Services has been rated 5 out of 5 based on 724 reviews.
Review by Adam on 21st October 2022
"Would highly recommend! Alan and Ellice were brilliant. For years I have struggled to find the right products for me in terms of health / life insurance, due to pre-existing conditions. They found a whole range of suitable options and I now have protection in place. Thank you." - 5 
You can read more of our reviews here.

"Alan and his team were great! Alan helped get me cover where my own company could not (I work in financial services too!) Would highly recommend and will come back in the future."

"Krystle was fantastic throughout and managed to knock almost 50% off my current life insurance premium."

"Leanne couldn't have been more helpful and thoughtful with her questions and work on my enquiry."

"Couldn't rate more highly. I moved from another broker due to slow response speeds. Mark responded really quickly (sometimes from his holiday!)"

"Kathryn and her colleagues were very helpful because of my recent illness."

"Nick was my advisor, Excellent knowledge of products and what I needed, not just pushing me into a sale/policy, will always refer to him in the future."

"I would like to say a very big thank you especially to Amy you really went above and beyond."

"Fantastic at keeping in contact. Happy with how they dealt with my more complex medical history. Would recommend Vivek and the team!"

"Annaliese was absolutely fantastic, making us both feel at ease and helping us navigate issues that had caused us problems with previous attempts to obtain insurance."

Talk to a Friendly Adviser
Please feel free to call us on
0800 567 7450
and one of our qualified insurance advisers will be happy to assist you.
Please feel free to request a quote from us using our online form. The more information that you can provide us about your health conditions, hobbies, travel and/or occupation, the more accurate indications of price we'll be able to give you.
Experienced and knowledgeable advisers
Specialist advice with no fees to pay
Full assistance with all of your paperwork
Put your policy into trust at no cost
A dedicated insurance adviser for you
Here's our latest guides, musings, charity work, podcast, awards and industry updates. There's a lot going on!