By clicking on submit I / We give consent for you to call me / us on the number provided to discuss my / our financial requirements.
Critical Illness Cover provides financial protection to you, your family and loved ones in the case of you being diagnosed with a specified Critical Illness.
Critical Illness Cover is vital if you have a mortgage, loan or people financially reliant upon you. This insurance policy pays out a tax free lump sum upon being diagnosed with one of the covered Critical Illnesses. This money can be used to pay off your mortgage/loan, replace income or to pay for the best medical care.
Our award winning advisers will strip away the jargon for you so that you can be confident that you are getting the best critical illness policy for you.
What is Critical Illness Cover?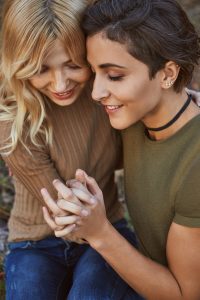 Critical Illness Cover provides a cash lump sum of money to you upon the diagnosis of a specified serious medical condition, as defined by the insurance provider's list of claimable illnesses for your policy.
This cover can remove the stress of financial concerns at a time when you and your loved ones should be focusing upon you.
Diagnosis of a Critical Illness can be emotionally and physically exhausting and the last thing that you want is financial stress on top of everything else. You need to be able to put all of your energy into dealing with your medical prognosis and focus upon adjusting to your new lifestyle requirements.
A Critical Illness claim payout can be used in any way that you like, but is often used for:
Repayment of a mortgage or loan
Contribution towards monthly bills and expenses
Private medical treatment
Home modifications
Having a Critical Illness does not necessarily mean that you will need to give up work permanently or need a long absence from work. In some situations you can have a Critical Illness and require absolutely no time off from work, however in the majority of cases you will require at least some personal time to undergo treatment for your condition.
You may find that your Critical Illness and/or treatment result in you being placed on medical retirement if your job role requires you to be at a certain level of health. Whilst you are looking for alternative employment the funds from your Critical Illness claim can be used so that you can maintain your current standard of living.
Many people who develop a Critical Illness find that they need to alter their lifestyle and modify their home to make their day to day living more comfortable. You can use your Critical Illness payout to make structural changes to your home such as installing a lift or a wet room, and buy aids such as bath seats and ramps to make your life easier.
Critical Illness Cover comes under a few headings: Critical Illness Insurance, Critical Illness Assurance, and the alternative Serious Illness Cover (SIC). Regardless of the name used the basis of these policies are the same:
You pay a monthly premium to insure your health over a set period of time
You can choose a Critical Illness Insurance policy that has either a Decreasing, Level or Increasing benefit
Upon a successful claim you will receive a tax free sum of money
There are so many choices when it comes to Critical Illness Cover that it is worthwhile speaking to an insurance adviser who can advise you on the correct policy for your concerns i.e. the core Critical Illnesses that you would like to be insured for. Critical Illness policies that are currently available on the market can insure you from anywhere between 43 and 161 illnesses.
Each insurance provider offers a Critical Illness policy that generally covers a core set of conditions and then offers a set of additional serious illnesses unique to them. A successful Critical Illness claim will be dependent upon the conditions listed in the policy that you have, and the severity of your diagnosis. The insurance provider will liaise with your GP and/or specialist at the point of claim to determine if your diagnosis meets their criteria for a policy payout.
There are two main types of Critical Illness Insurance available for you:
Level Term Critical Illness Cover: With this policy the Critical Illness benefit that you choose at the beginning of your policy is guaranteed to remain the same throughout the duration of your policy. Level Term Critical Illness policies are generally used to cover the outstanding liability on Interest Only mortgages and loans, or for general family protection.
Decreasing / Mortgage Term Critical Illness Cover: With a Decreasing Critical Illness policy the sum assured reduces over the term of the policy. The lower sum assured is aimed to follow the reduction in the liability of Capital Repayment on your mortgage or loan.
What about if I already have a health condition?
This very much depends upon your individual circumstances and the amount of cover that you are wanting to have.
Medical conditions, hazardous pastimes, occupations and foreign travel will all need to be fully disclosed to the insurance provider at the point of application. The acceptance terms of your application by the Insurer will be dependent upon the perceived added risk of your disclosure.
Critical Illness Cover will be underwritten with your details and you will be provided with acceptance terms of either normal (standard policy premium), special terms (increased policy premium and/or condition exclusions), or in extreme circumstances you will be declined cover. It is essential that you place your Critical Illness Cover application with an insurance provider who is most likely to offer you cover and at the best terms. This is where our years of experience in the insurance market comes to your advantage!
Critical Illness Cover Quiz
Now that you have read our page you might find it interesting to take our critical illness cover quiz!
Don't worry if you don't get it right there's some insurance jargon in there, but it's a good way to see if you have understood what this policy type does.
Client Reviews
Cura Financial Services has been rated 5 out of 5 based on 724 reviews.
Review by Anthony And Gaynor on 8th January 2016
"Great communications, helped me and my wife immensely with getting life/critical illness cover. I would recommend this company to anyone! Thank you very much." - 5 
You can read more of our reviews here.

"Alan and his team were great! Alan helped get me cover where my own company could not (I work in financial services too!) Would highly recommend and will come back in the future."

"Krystle was fantastic throughout and managed to knock almost 50% off my current life insurance premium."

"Leanne couldn't have been more helpful and thoughtful with her questions and work on my enquiry."

"Couldn't rate more highly. I moved from another broker due to slow response speeds. Mark responded really quickly (sometimes from his holiday!)"

"Kathryn and her colleagues were very helpful because of my recent illness."

"Nick was my advisor, Excellent knowledge of products and what I needed, not just pushing me into a sale/policy, will always refer to him in the future."

"I would like to say a very big thank you especially to Amy you really went above and beyond."

"Fantastic at keeping in contact. Happy with how they dealt with my more complex medical history. Would recommend Vivek and the team!"

"Annaliese was absolutely fantastic, making us both feel at ease and helping us navigate issues that had caused us problems with previous attempts to obtain insurance."

Talk to a Friendly Adviser
Please feel free to call us on
0800 567 7450
and one of our qualified insurance advisers will be happy to assist you.
Please feel free to request a quote from us using our online form. The more information that you can provide us about your health conditions, hobbies, travel and/or occupation, the more accurate indications of price we'll be able to give you.
Experienced and knowledgeable advisers
Specialist advice with no fees to pay
Full assistance with all of your paperwork
Put your policy into trust at no cost
A dedicated insurance adviser for you
Here's our latest guides, musings, charity work, podcast, awards and industry updates. There's a lot going on!