By clicking on submit I / We give consent for you to call me / us on the number provided to discuss my / our financial requirements.
Life Insurance provides financial protection for your family and loved ones in the event of your death.
Life Insurance is essential if you have a mortgage, loan or people financially dependent on you. This insurance policy pays out a tax free lump sum upon your death. The money from this can be used to pay off a mortgage/loan, provide income for your family or to help with funeral costs.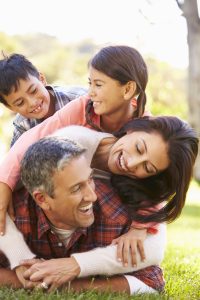 Life Insurance is a protection policy that pays a cash lump sum to your loved ones in the event of your death, or to you in the event of a terminal diagnosis (less than 12 months to live).
If your loved ones are financially dependent on you, then a Life Insurance policy can provide you with the peace of mind that they will be taken care of if you are no longer there.
A Life Insurance policy can be used by your beneficiaries in any number of ways, but the funds are often used for:
Repayment of a mortgage or loan
Maintenance of current standard of living despite the loss of your income
Funeral expenses
When applying for Life Insurance you should have realistic expectations as to the amount of cover that you need. Factors such as your age, smoker status, general health and income will all play a part in the decision as to which insurance provider is best for you and to the amount of cover that you can afford.
Life Insurance comes under many headings: Life Assurance, Term Life Insurance, Term Life Assurance or Mortgage Life Insurance. Regardless of the name used for the policy the premise of the cover is the same:
You pay a monthly premium to insure your life over a set period of time
You can choose a Life Insurance policy that has either a Decreasing, Level or Increasing benefit
Upon a successful claim your beneficiaries will receive a tax free sum of money
There are so many choices when it comes to Life Insurance that it is worthwhile speaking to an insurance adviser who is familiar with the products and can advise you on the correct cover for you needs.
There are two main types of Life Insurance available for you:
Level Term Life Insurance: With Level Life Cover the policy benefit, or sum assured, is guaranteed throughout the policy. This means that the sum assured that you choose at the start of the policy will remain the same until the end of the policy. A Level Term policy should be used to cover Interest Only mortgages and loans, or for general family protection.
Decreasing / Mortgage Term Life Insurance: With Mortgage Life Cover, the sum assured decreases over the term of the policy to mirror the reduction in your liabilities over time. This policy is often used to protect the Capital on a mortgage or loan.
Client Reviews
Cura Financial Services has been rated 4.9 out of 5 based on 585 reviews.
Review by Tim on 4th April 2016
"I required a policy to be put in place very quickly. The service I received was quick and professional. I was given several different courses of action to choose from and the advice I was given was delivered in a clear manner without any pressure. I would recommend this company on the basis of the service I received." - 5 
You can read more of our reviews here.

"Alan and his team were great! Alan helped get me cover where my own company could not (I work in financial services too!) Would highly recommend and will come back in the future."

"Krystle was fantastic throughout and managed to knock almost 50% off my current life insurance premium."

"Very helpful, James worked hard to find the right cover for me and explore the detail with the underwriters."

"Couldn't rate more highly. I moved from another broker due to slow response speeds. Mark responded really quickly (sometimes from his holiday!)"

"Kathryn and her colleagues were very helpful because of my recent illness."

"Nick was my advisor, Excellent knowledge of products and what I needed, not just pushing me into a sale/policy, will always refer to him in the future."

Talk to a Friendly Adviser
Please feel free to call us on
0800 567 7450
and one of our qualified insurance advisers will be happy to assist you.
Please feel free to request a quote from us using our online form. The more information that you can provide us about your health conditions, hobbies, travel and/or occupation, the more accurate indications of price we'll be able to give you.
Experienced and knowledgeable advisers
Specialist advice with no fees to pay
Full assistance with all of your paperwork
Put your policy into trust at no cost
A dedicated insurance adviser for you
Here's our latest guides, musings, charity work, podcast, awards and industry updates. There's a lot going on!