By clicking on submit I / We give consent for you to call me / us on the number provided to discuss my / our financial requirements.
Income Protection offers financial protection for you in the case of you being unable to work due to illness or disability.
Income Protection is an insurance policy that pays you a tax free monthly sum until you are able to return to work, or until your chosen retirement age. The plan will ensure that you can keep paying your monthly bills and retain an income if you find yourself unable to work due to ill health.
Our expert advisers will find the right insurer and best income protection policy to give you peace of mind for your financial future.
What is Income Protection?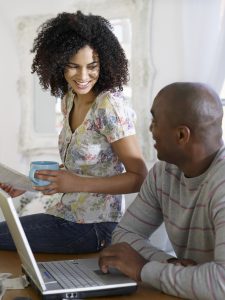 Income Protection Insurance provides you with a monthly income in the event you are unable to work. It is designed as a long-term benefit with policies paying anywhere from a minimum of two years right through to your anticipated retirement age.
If you are unable to work due to a long term illness or disability you may become dependent upon Statutory Sick Pay (SSP) to meet your essential living expenses. State SSP requires that your employer pay you £99.35 per week for a maximum period of 28 weeks*. How would you pay for your bills and food with this?
For 6 and a half months you will receive just £2,781.80 to live on.
In order to be eligible for SSP you must have performed some work at the Employers before you became sick, had at least a four day period of incapacity to work (PIW), pay National Insurance contributions, have not already received 28 weeks of SSP during employment and have notified your Employer of the incapacity within the time period set in your contract (often seven days). You are also likely to be asked to provide evidence of your incapacity and this will probably be written confirmation of your health from your GP.
The below powerful short video, made by Aviva, demonstrates that having Income Protection in place is more than just a pay-out. With some insurers you can access specialists who can provide rehabilitation to help you get back to normality.
Income Protection Insurance is referred to in a number of ways: Income Protection, Income Insurance or Income Replacement Cover. The policy provides you with a tax free monthly income until your selected retirement age (usually between 50 and 70) if you are unable to work due to an illness or disability. Depending upon your budget and needs you can either insure your full nett monthly income or a portion of this amount.
The price of Income Protection policies are based upon your occupation, age, health, chosen retirement age and the amount of your nett monthly income that you wish to protect. Following the Gender Directive of December 2012, insurance providers are no longer able to use gender as a factor in Income Protection premium calculations.
When you apply for Income Protection Insurance you will be required to choose a deferment period for when you can start claiming on the policy. The longer the deferment period you have the cheaper your policy will be, however you need to consider how long you can practically manage on a reduced income before the policy benefit kicks in. You will be asked to choose between 4, 8, 13, 26 or 52 week period of deferment, which represents the amount of time you must be unable to work before you can claim. There are specialist insurance providers who can offer deferment periods of one day and one week, and if you would like more details of their policies please Contact Us.
If you are one of the lucky few who have an enhanced sick pay scheme with your employer, Income Protection Insurance can be used to top up any loss in your earnings if your illness continues. Enhanced sick pay schemes are often structured to provide your standard salary for six months followed by half pay to a maximum of one year. An Income Protection policy can be tailored to your needs, replacing half of your income at the six months period and then progressing to the full income benefit at the end of year one.
Income Protection Insurance is often mistaken for Accident, Sickness and Unemployment Cover (ASU). ASU provides short term cover for Accident, Sickness and Unemployment with a maximum benefit period between 12 and 24 months. To read more about the ASU policies that you can have please visit our Accident, Sickness and Unemployment page.
Is it easy to get income protection?
This very much depends upon what your personal circumstances and the amount of cover that you are wanting to secure. Medical conditions, hazardous pastimes, occupations and foreign travel will all need to be fully disclosed to the insurance provider at the point of application. The acceptance terms of your application by the Insurer will be dependent upon the perceived added risk of your disclosure.
Income Protection Insurance will be underwritten with your details and you will be provided with acceptance terms of either normal (standard policy premium), special terms (increased policy premium and/or condition exclusions), or in extreme circumstances you will be declined cover. It is essential that you place your Income Protection Insurance application with an insurance provider who is most likely to offer you cover and at the best terms. This is where our years of experience in the insurance market comes to your advantage!
In this podcast, co-hosted by our Managing Director Kathryn Knowles, the financial journalist Kara Gammell talks about her experiences with income protection. She talks about how her mum and dad both fell ill whilst she was in her teens and how income protection allowed her family to maintain their standard of living, whilst allowing her parents to focus on their health.



To see the transcript for this podcast please visit the Practical Protection website.
Now that you have a bit of an idea about income protection you might find it interesting to take our income protection quiz.
There is some jargon (sorry!) but it's a good way to make sure that you understand some of the key parts of this valuable insurance.
Client Reviews
Cura Financial Services has been rated 5 out of 5 based on 724 reviews.
Review by Mark on 1st April 2016
"I was really dubious about using someone on the end of a phone but I have to say that these guys were just great. I was told by my local broker that I could not get income cover due to my job but not only did this company sort the cover but it was really well priced too. Highly recommended company." - 5 
You can read more of our reviews here.

"Alan and his team were great! Alan helped get me cover where my own company could not (I work in financial services too!) Would highly recommend and will come back in the future."

"Krystle was fantastic throughout and managed to knock almost 50% off my current life insurance premium."

"Leanne couldn't have been more helpful and thoughtful with her questions and work on my enquiry."

"Couldn't rate more highly. I moved from another broker due to slow response speeds. Mark responded really quickly (sometimes from his holiday!)"

"Kathryn and her colleagues were very helpful because of my recent illness."

"Nick was my advisor, Excellent knowledge of products and what I needed, not just pushing me into a sale/policy, will always refer to him in the future."

"I would like to say a very big thank you especially to Amy you really went above and beyond."

"Fantastic at keeping in contact. Happy with how they dealt with my more complex medical history. Would recommend Vivek and the team!"

"Annaliese was absolutely fantastic, making us both feel at ease and helping us navigate issues that had caused us problems with previous attempts to obtain insurance."

Talk to a Friendly Adviser
Please feel free to call us on
0800 567 7450
and one of our qualified insurance advisers will be happy to assist you.
Please feel free to request a quote from us using our online form. The more information that you can provide us about your health conditions, hobbies, travel and/or occupation, the more accurate indications of price we'll be able to give you.
Experienced and knowledgeable advisers
Specialist advice with no fees to pay
Full assistance with all of your paperwork
Put your policy into trust at no cost
A dedicated insurance adviser for you
Here's our latest guides, musings, charity work, podcast, awards and industry updates. There's a lot going on!