Parkinson's Disease & Life Insurance
By clicking on submit I / We give consent for you to call me / us on the number provided to discuss my / our financial requirements.
Hi and welcome to episode Y of the CuraVision ABC series, and today, I'm going to be focusing on Yvonne, who came to us with young onset Parkinson's disease. When Yvonne came to us, she was in her early 50s. She had been diagnosed with Parkinson's at the age of 40. She was still working full-time. Her symptoms were quite mild, pretty much localized to her hand most of the time. Sometimes it affected, just tremors throughout one side of her body, on occasion, but she was still able to drive. She had no mobility aids or anything like that, so the condition was very, very mild. Yvonne had a capital and repayment mortgage of £166,000 over 19 years that she wanted to put some protection in place, obviously to protect her family, should she pass away, or if she herself fell ill. So what we were able to arrange was a decreasing life and critical illness policy. So the life insurance was £166,000 and the critical illness cover was £83,000, cover half of the liability and keep the policy within the client's budget. It was over 19 years and it came at a monthly premium of £99, and it came with an exclusion on the critical illness side of things only, for anything to do obviously with the Parkinson's, dementia, or combined Alzheimer's.
What is Parkinson's Disease?
Parkinson's disease is a chronic neurological condition that results in the brain progressively producing lower amounts of dopamine. Dopamine is the primary neurotransmitter that coordinates brain functions with the body's nervous system. As dopamine levels reduce the body starts to lose its ability to control the regular functions of the nervous system. It is one of the most common neurodegenerative disorders.
Also: Parkinsonism, paralysis agitans, hypokinetic rigid syndrome, stage 1 Parkinson's disease, stage 2 Parkinson's disease, stage 3 Parkinson's disease, stage 4 Parkinson's disease, stage 5 Parkinson's disease
Linked with: Dementia, chronic neurological disorders
Parkinson's disease is a condition that you cannot forget about or pretend is not there. For the sufferer the tremors can be a constant reminder of the condition. Even if the tremors are not visible to those around them, the individual will constantly be aware of internal tremors that are happening. With the correct medications a person with Parkinson's disease can live a full and active life. However, it is essential that medication is taken at very precise times during the day to ensure that the medication is working to its best.
Individuals with the condition can sometimes appear disorientated, be slurring their words and stumbling, if their medication is not regularly monitored and updated with the illness' progression. Simple things such as understanding pedestrian crossings, choosing between a cup of tea or a coffee, and leaving the house without an alarm and box full of medication, can be daily difficulties faced by an individual with Parkinson's disease. People with Parkinson's disease have to adapt their lives to a cycle of medication, with their daily routine often set onto a 4 hourly cycle of medication.
Some examples of problems experienced by individuals who have Parkinson's disease include:
Body tremors
Continence issues
Depression
Extreme compulsive behaviour e.g. gambling, shopping, eating etc.
Fine movement problems e.g. cutting up food, writing, fastening buttons etc.
Loss of facial expression
Loss of facial expressions and struggle swallowing
Loss of smell (anosmia)
Muscle rigidity
Nausea
Seizing up of joints (rigidity)
Sleep apnea and extreme fatigue
Slowness of movements (bradykinesia)
Uncontrollable body tremors
Amantadine hydrochloride (Symmetrel)
Apomorphine hydrochloride (APO-go, APOKYN)
Benzotripine Mesylate (Cogentin)
Bromocriptine mesilate (Parlodel)
Cabergoline (Cabaser)
Carbidopa Monohydrate/Levodopa (Caramet, Duodopa)
Carbidopa/Levodopa (Parcopa)
Carbidopa/Levodopa (Sinemet)
Carbidopa/Levodopa/Entacapone (Stalevo)
Celance
Co-beneldopa
Co-careldopa
Eldepryl
Entacapone (Comtan, Comtess)
Madopar
Mirapexin /Pramipexole dihydrochloride monohydrate
Orphenadrine hydrochloride (Biorphen, Disipal)
Pergolide mesilate
Pramipexole (Mirapex)
Pramipexole Dihydrochloride extended release (Mirapex)
Procyclidine hydrochloride (Arpicolin, Kemadrin)
Rasagiline mesilate (Azilect)
ReQuip
Rivastigmine Tartrate (Exelon)
Ropinirole hydrochloride (Requip)
Rotigotine (Neupro)
Selegiline hydrochloride (Eldepryl, Carbex, Zelepar)
Sinemet
Tolcapone
Trihexyphenidyl hydrochloride (Artane, Broflex)
By clicking on the link(s) above you will be departing from the regulatory site of Cura Financial Services. Cura Financial Services is not responsible for the accuracy of the information contained within the linked site(s).
Yes we can. We are sorry to hear that you have been declined Life Insurance because you have Parkinson's disease. There are a quite a few insurers on the standard market that can offer Life Insurance to people with Parkinson's disease. If your Parkinson's disease has progressed towards stage four severity, then you may find that you need to speak with a specialist insurer for Life Insurance.
You can get life insurance, but for now it's all about the timing. Insurers on the standard market are going to want there to be a bit more time since your operation, before they can offer Life Insurance. They want to make sure that you are fully recovered from the operation and that your symptoms are showing as stable over time. While you wait to be able to access Life Insurance with standard insurers, you can arrange for cover with a specialist insurer.
Maybe. Insurers are only interested in the health of your close family members: blood related mother, father, sisters, brothers. One family member with Parkinson's disease, wont typically cause the insurer much concern. Two or more family members, or a family member diagnosed with early onset Parkinson's disease, may lead to the insurer offering Life Insurance at non-standard rates.
Client Reviews
Cura Financial Services has been rated 5 out of 5 based on 724 reviews.
Review by Alice on 12th May 2017
"Alan and his team were great! Alan helped get me cover where my own company could not (I work in financial services too!) Would highly recommend and will come back in the future should I need to 🙂 Thanks again!" - 5 
You can read more of our reviews here.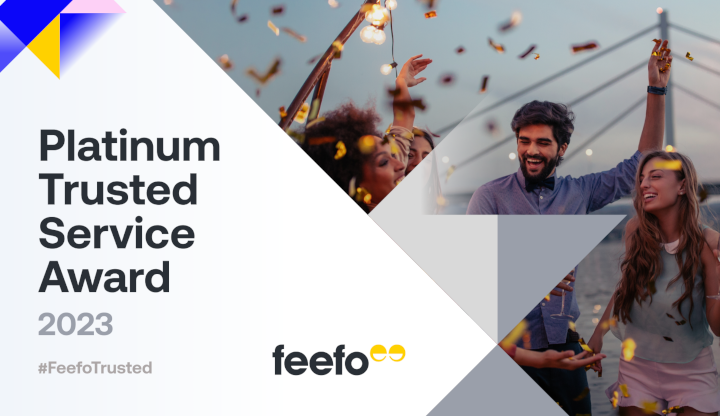 "Alan and his team were great! Alan helped get me cover where my own company could not (I work in financial services too!) Would highly recommend and will come back in the future."

"Krystle was fantastic throughout and managed to knock almost 50% off my current life insurance premium."

"Leanne couldn't have been more helpful and thoughtful with her questions and work on my enquiry."

"Couldn't rate more highly. I moved from another broker due to slow response speeds. Mark responded really quickly (sometimes from his holiday!)"

"Kathryn and her colleagues were very helpful because of my recent illness."

"Nick was my advisor, Excellent knowledge of products and what I needed, not just pushing me into a sale/policy, will always refer to him in the future."

"I would like to say a very big thank you especially to Amy you really went above and beyond."

"Fantastic at keeping in contact. Happy with how they dealt with my more complex medical history. Would recommend Vivek and the team!"

"Annaliese was absolutely fantastic, making us both feel at ease and helping us navigate issues that had caused us problems with previous attempts to obtain insurance."

Talk to a Friendly Adviser
Please feel free to call us on
0800 567 7450
and one of our qualified insurance advisers will be happy to assist you.
Please feel free to request a quote from us using our online form. The more information that you can provide us about your health conditions, hobbies, travel and/or occupation, the more accurate indications of price we'll be able to give you.
Experienced and knowledgeable advisers
Specialist advice with no fees to pay
Full assistance with all of your paperwork
Put your policy into trust at no cost
A dedicated insurance adviser for you
Here's our latest guides, musings, charity work, podcast, awards and industry updates. There's a lot going on!