Answering the public's common questions - life insurance edition
By clicking on submit I / We give consent for you to call me / us on the number provided to discuss my / our financial requirements.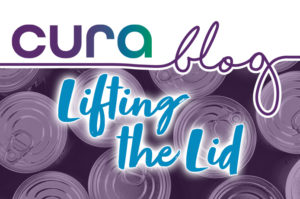 Answering the public's common questions – life insurance edition
Protection insurance often isn't a person's top priority, and that can be down to a number of things. We often come across people just not giving it much thought, but then many people have misconceptions or have too many unanswered questions. Searching for answers to insurance questions online isn't always the easiest thing either, as you get an array or answers, and which answer is right?
To get more people thinking about protection insurance we thought we would answer some of the common questions that we see. We hope this helps!
Starting off with quite a big question, yes, we absolutely think life insurance is worth getting. Life insurance offers you and your loved ones peace of mind and financial protection for if the worst was to happen. This money can be used to care for any children or dependents or even pay off a mortgage, reducing any worries about debts which might be passed on if you die. This also includes gifts, IHT planning and inheritance tax bills which arise from financial gifts and estate planning.
With life insurance there needs to be an insurable interest which is a technical term that basically means, who is going to affected financially if you die and by how much. This all depends completely on your personal situation, which leads nicely on to the next question.
When should you get life insurance?
Although we think life insurance is great, not everybody is in need of having it in place. We would usually recommend that a person has life insurance if they have a mortgage with someone or has dependents, so that the mortgage can be paid off in the event of their death. This would usually mean a partner or child, who have an insurable interest in the person taking out the policy.
We would also typically suggest a person to have life insurance if they have any children or dependents for what is known as family protection, as the money paid out by the policy can then be used to help care for them in the policyholder's absence.
Life insurance tends to get more expensive as you get older, which is why we think you should get life insurance as soon as there's a need for it, locking the premiums in place now. Premiums become more pricey as you get older, plus you might end up developing some health conditions in the future that can affect the premium too.
It's worth bearing in mind as well that not everyone needs life insurance. If you are single and have no dependents, then there is often not a huge need for life insurance, even if you have a mortgage. That being said, it's always worth having an insurance adviser check over your circumstances so that they can make sure if this is or isn't the case.
How much is a person's life insurance?
There are a number of factors at play when it comes to an insurer working out the pricing of your life insurance policy. There will be a base rate for premiums that vary depending on your age, if you are a smoker, potentially your health, work, hobbies and travel can influence it too. Your life insurance policy will be accepted at normal/standard terms (the basic price), or potentially at non-standard/special terms (price increase).
We gathered some insurance quotes to show exactly how much the price of insurance can increase as you get older. To see what we found, check out our blog on Great value for money, which goes through the cost of insurance for different ages.
Can I withdraw money from my life insurance?
Usually no. Most modern term protection life insurance policies do not have a cash in value, or a return at the end of the policy if you do outlive it. Term means that the life insurance lasts a specific amount of time e.g. 20 years, 30 years, 45 years etc.
There are some life insurances that have what is known as a maturity value, where the policy can gain a bit of a cash build up with it, but this is not the usual way that life insurance is arranged anymore.
Life insurance is nothing like car insurance, far from it, miles apart, with completely different rules and regulations, but it can be useful to talk about them in a similar way. With car insurance you pay into every year or month, as a just in case something bad happens, you get no refund at the end of the year and you hope to never claim on it. That is the same with term life insurance, it's there as a just in case and there's no money back at the end if you don't make a claim.
Can you have 2 life insurance policies?
Yes, permitting that you have a need for two life insurance policies. An insurer will always assess your need for the amount of insurance you are applying for, and they will often ask if you have any other policies in place too. Often the insurer will ask if all the policies that you have are valued at £1m or more, and if you say yes they might ask some extra questions about why you need so much cover.
This might seem strange but life insurance is sat within what is known as the protection insurance market. The rules are that you can get life insurance to provide financial protection to your value in the event of your death, but these policies can't be used to generate wealth for your loved ones.
The insurer wants to know that everything is genuine and people only apply for what they actually need. For example, a person shouldn't apply for £2m life insurance just because they would like their family to one day be wealthy. On the other hand if someone has a mortgage of £750k and they want to provide some additional protection to their young family and this takes the policies up to £2m, that might be ok in an adviser and insurer's eyes. The key thing is justifying it all and for higher amounts of life insurance like this the insurer is likely to ask you some financial questions, which will include details of your salary and potentially your assets too.
Who is the best life insurance provider?
We think that there is no wrong or right answer to this. As an insurance broker, we do a fair analysis of the whole of market for our clients, and that's because there is no one life insurance provider who is better than all of the rest. They are all good in their own way for different situations.
There are however stand out insurers for certain health conditions, travel or hazardous occupations or pastimes. On top of that, some insurers might offer a policy which is slightly more expensive, but it could be that there are many more added benefits that come with that policy. This can include access to 24/7 GP services, specialist nurses, second medical opinions, nutrition and exercise consultants, at no extra cost. You can read more about this in our blog on Value added benefits.
Cheapest is always nice, but it isn't always best. The key thing is being able to see the cheap option and the better quality option side by side, so that you can make an informed decision on what you want. We always take these things into account, which will then help us to decide which insurer we recommend for each of our clients.
We see so many common questions, and when it comes to something like life insurance it's always best to ask any questions so that you understand completely. We hope to get around to answering some more questions about life insurance, but first we will address some of the questions we see for critical illness cover and income protection. Keep your eyes peeled over the next few weeks!
Related blogs
The insurance application process in 3 steps
5 Tips on how to choose the right protection adviser
How to get the all important protection insurance that you need
Categories: Access to insurance

"Alan and his team were great! Alan helped get me cover where my own company could not (I work in financial services too!) Would highly recommend and will come back in the future."

"Krystle was fantastic throughout and managed to knock almost 50% off my current life insurance premium."

"Very helpful, James worked hard to find the right cover for me and explore the detail with the underwriters."

"Couldn't rate more highly. I moved from another broker due to slow response speeds. Mark responded really quickly (sometimes from his holiday!)"

"Kathryn and her colleagues were very helpful because of my recent illness."

"Nick was my advisor, Excellent knowledge of products and what I needed, not just pushing me into a sale/policy, will always refer to him in the future."

Talk to a Friendly Adviser
Please feel free to call us on
0800 567 7450
and one of our qualified insurance advisers will be happy to assist you.
Please feel free to request a quote from us using our online form. The more information that you can provide us about your health conditions, hobbies, travel and/or occupation, the more accurate indications of price we'll be able to give you.
Experienced and knowledgeable advisers
Specialist advice with no fees to pay
Full assistance with all of your paperwork
Put your policy into trust at no cost
A dedicated insurance adviser for you
Here's our latest guides, musings, charity work, podcast, awards and industry updates. There's a lot going on!