5 Tips on how to choose the right protection adviser
By clicking on submit I / We give consent for you to call me / us on the number provided to discuss my / our financial requirements.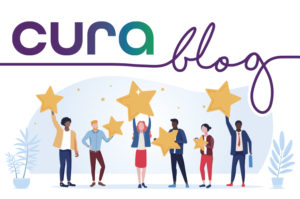 5 Tips on how to choose the right protection adviser
There are a number of things you may look for when choosing your protection adviser, but no matter how much research you may do into a person, there's sometimes no telling whether or not they will be the right fit for you. Often people will look at the basics, such as a person's qualifications or certificates, their experience and if they have the relevant permissions, but I think it's time we delve deeper into what you really want and need to be looking out for.
Before we get started, what is a protection adviser and how are they going to help you? A protection adviser does exactly as the name suggests, they advise on your protection insurance. They will give specialist, educated advice on how to manage your money, and things such as investments, taxes, insurance and what to do with your estate when you die. There are a number of services and types of advisers that you can choose from, the important thing is to find someone that is going to provide a long-term service that suits what you want.
Tip 1 – Ask yourself, are you comfortable?
Now that we have covered what a financial adviser is, how do you find the right one for you and your needs? This could be a relationship that lasts for years, so finding a person that you can feel comfortable with and trust is really quite important. One thing that may not seem crucial to you but is something I always find myself doing, is searching for a person on social media.
I really think that this gives me a little insight into what they're like as a person, do I have anything in common with them? Are we going to get along? Do they post about their work habits, does this fit in with what I am looking for? There could be things that you have in common and can be used to break the ice, but equally, there may be things that you disagree with or would conflict on, which could not make for the best start.
Does this financial adviser put you at ease? Do they sound as if they genuinely care about helping you? If you don't feel comfortable with the person, listen to your gut, and try speaking to someone else.
Your financial adviser is there to help you, so it is important that they are a good listener and are able to understand you and your needs. If a person is rushing into suggestions before getting to know you and your circumstances, it might be a good idea to put the brakes on and step away. In order to give good advice, they must know about you first. It's important to communicate and that the financial adviser is speaking in a way which you understand, using lots of jargon won't be helping anybody!
Tip 2 – FCA Number
All regulated financial firms must have an FCA number in order to operate. If someone is guarded about giving you this, or refuses to give you the information, it's often a good sign of a scammer. It's always a good idea to check the register on the Financial Conduct Authority's website, to know that the person in question does have permission to give advice on the matter. Then of course, there are other important things to look for. What qualifications does this financial adviser have? What experience do they have which enables them to give me sound recommendations?
Tip 3 – Whole of market
An adviser can be tied, which means they are only able to consider a certain number of insurers, or an adviser may do a fair analysis of the whole market, which means they will look into a wide range of insurers to find the best option for you. Having an adviser who does a fair analysis of the whole market is beneficial, as they may have more options for you.
Tip 4 – Reviews
Often, clients will leave a review of their financial adviser. Looking at the reviews for your potential financial adviser can give you an idea of what they're like, these can often be found on sites such as Google, Feefo, VouchedFor and Trust Pilot.
Tip 5 – Recommendation
Having a financial adviser recommended by a person you know and trust can really help with starting a positive journey with an adviser. If a person is able to say that an adviser has done a good job for them, it may be well worth giving it a go yourself.
Make sure you shop around, as you would when investing in any other service. There are plenty of financial advisers out there who are qualified and experienced to help, but that doesn't necessarily mean that they're the right adviser for you. Does the person you have in mind fit your character? They may well be brilliant at their job, but could be used to helping people with a different aim and therefore not the perfect fit. There is absolutely nothing wrong with shopping around, speaking to a few advisers, and deciding which one 'gets you'.
Categories: Lifting the lid

"Alan and his team were great! Alan helped get me cover where my own company could not (I work in financial services too!) Would highly recommend and will come back in the future."

"Krystle was fantastic throughout and managed to knock almost 50% off my current life insurance premium."

"Very helpful, James worked hard to find the right cover for me and explore the detail with the underwriters."

"Couldn't rate more highly. I moved from another broker due to slow response speeds. Mark responded really quickly (sometimes from his holiday!)"

"Kathryn and her colleagues were very helpful because of my recent illness."

"Nick was my advisor, Excellent knowledge of products and what I needed, not just pushing me into a sale/policy, will always refer to him in the future."

Talk to a Friendly Adviser
Please feel free to call us on
0800 567 7450
and one of our qualified insurance advisers will be happy to assist you.
Please feel free to request a quote from us using our online form. The more information that you can provide us about your health conditions, hobbies, travel and/or occupation, the more accurate indications of price we'll be able to give you.
Experienced and knowledgeable advisers
Specialist advice with no fees to pay
Full assistance with all of your paperwork
Put your policy into trust at no cost
A dedicated insurance adviser for you
Here's our latest guides, musings, charity work, podcast, awards and industry updates. There's a lot going on!