Protection insurance - what you need and how to get it
By clicking on submit I / We give consent for you to call me / us on the number provided to discuss my / our financial requirements.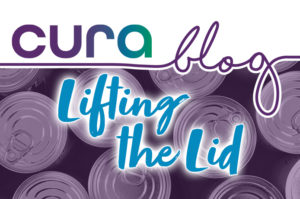 Protection insurance – what you need and how to get it
Protection insurance can come in loads of different ways, which can sometimes make it a little bit confusing when deciding what you actually want and need. We thought it might be helpful to lay it all out, and explain some of the types of protection you might need and how to get it.
With each type of protection insurance, you need to think about how much cover you think you will need and what monthly premium you think you will be able to afford. That would be a great starting point.
Life insurance pays out a cash lump sum in the event of your death, and there are a few different reasons why this type of policy might be needed. For example:
You have dependants that rely on you financially, this could be children, siblings, parents or a spouse

You have large debts, such as a mortgage, and someone that will inherit this


Once this policy has been paid to your chosen beneficiaries, it can be used to pay for whatever they find necessary, but quite often it is paid towards funeral costs, mortgages or living expenses.
Usually, people will take out life insurance which has an equal benefit amount to the liability they have left to pay on their mortgage, or a certain amount which would be able to fund their dependents. It is also used to help provide some financial protection for people that have received financial gifts from family or are likely to need to pay inheritance tax costs.
Critical illness cover also provides a lump sum of money, but this time if you are diagnosed with certain critical illnesses. Normally, a critical illness policy will cover things such as heart attacks, strokes and cancer, but each insurer will have their own list of conditions that they cover.
Critical illness cover is a little bit different to life insurance because there aren't certain criterias to make you need it. Everybody can at some point in their life receive a diagnosis of a critical illness, which is why we think everybody could benefit from this type of cover.
Everybody has a chance of receiving a diagnosis of a critical illness. Though there are at times things that we can do to prevent them, they're not completely avoidable, which is why it can be a good idea to have protection in place.
Income protection is put in place to protect your income. If you became too unwell to work, your income protection would step in and pay you the amount written in your terms, which is normally around 60% of your monthly income. With this type of protection, there are a few things to think about:
Can you afford to live comfortably without your monthly income?

Do you have enough money in savings to live on for an unknown amount of time?


Another thing to bear in mind is that statutory sick pay is just £99.36* a week for a period of up to 28 weeks, that's really not a lot of money!
On top of financial support you get from the policies above, these types of protection insurance usually come with added benefits too. What these are exactly can vary from insurer to insurer, but often you might be given access to things such as a second medical opinion service or a 24/7 online GP.
How to apply
There are several ways to apply for protection insurance. You can do this yourself by using a comparison website or going directly to the insurer, or you can use a protection insurance adviser.
Either way, an application will be completed which will ask questions about you, your health and often your travel, hobbies and occupation. The application will then go to the insurers underwriting team who will decide if any further information is needed, or if a decision can be made. It's quite common for further information to be requested so if that is the case, please don't worry. Quite often if further information is requested, it might be a little bit more information from yourself or a report from your GP.
Once the underwriters feel like they have everything they need, they will make a decision on your application. There are times where the application process might take longer than normal, and that's usually down to it taking a while for the underwriters to receive the further information that they've requested. We all know that GP surgeries are under extreme pressure and completing these forms can be tricky to do whilst they are needing to attend to so many patients. We would say that on average these reports often take about 8 weeks for the GP to complete.
As a whole, we think the application process can be pretty simple for many people, even more so if you have chosen to use a protection insurance adviser. If this blog has left you with any unanswered questions, or you would just like more information, please do feel free to get in touch with a member of our team who would be happy to help.
*Correct as of 27/11/22.
Useful link
Statutory Sick Pay (SSP) : Overview – GOV.UK
Related blogs
Answering the public's common questions – life insurance edition
Categories: Access to insurance

"Alan and his team were great! Alan helped get me cover where my own company could not (I work in financial services too!) Would highly recommend and will come back in the future."

"Krystle was fantastic throughout and managed to knock almost 50% off my current life insurance premium."

"Leanne couldn't have been more helpful and thoughtful with her questions and work on my enquiry."

"Couldn't rate more highly. I moved from another broker due to slow response speeds. Mark responded really quickly (sometimes from his holiday!)"

"Kathryn and her colleagues were very helpful because of my recent illness."

"Nick was my advisor, Excellent knowledge of products and what I needed, not just pushing me into a sale/policy, will always refer to him in the future."

"I would like to say a very big thank you especially to Amy you really went above and beyond."

"Fantastic at keeping in contact. Happy with how they dealt with my more complex medical history. Would recommend Vivek and the team!"

"Annaliese was absolutely fantastic, making us both feel at ease and helping us navigate issues that had caused us problems with previous attempts to obtain insurance."

Talk to a Friendly Adviser
Please feel free to call us on
0800 567 7450
and one of our qualified insurance advisers will be happy to assist you.
Please feel free to request a quote from us using our online form. The more information that you can provide us about your health conditions, hobbies, travel and/or occupation, the more accurate indications of price we'll be able to give you.
Experienced and knowledgeable advisers
Specialist advice with no fees to pay
Full assistance with all of your paperwork
Put your policy into trust at no cost
A dedicated insurance adviser for you
Here's our latest guides, musings, charity work, podcast, awards and industry updates. There's a lot going on!