5 ways using an insurance adviser might help if you are neurodiverse
By clicking on submit I / We give consent for you to call me / us on the number provided to discuss my / our financial requirements.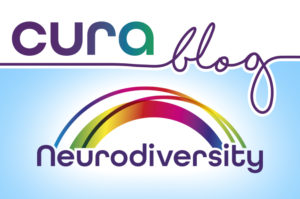 5 ways using an insurance adviser might help if you are neurodiverse
What is neurodiversity?
Many people might not know exactly what neurodiversity refers to, it's an umbrella term for a number of different things. Neurodiversity is used to describe things such as dyslexia, ADHD, autism and dysgraphia, as well as many others.
It's thought that close to 15% of people are neurodiverse, that's 1 in every 7 people. What's even more surprising is that almost 50% of those people aren't aware that they are neurodiverse. Our Managing Director Kathryn Knowles only recently got her autism diagnosis at age 36.
1-2% of the UK is thought to have autism, and whilst that doesn't seem like a very high number, it is actually on the rise. The rise is down to recognition of autism, as times are changing people are becoming more aware of what neurodiversity is.
People can be affected by their neurodiversity in different ways, for some they might have gone most of their life without even realising whereas others might find it slightly more difficult to communicate or socialise with people.
Being neurodiverse does not necessarily mean that you will find it difficult to have an insurance application accepted by an insurer. But there can sometimes be difficulties in the actual application process. This can lead to some people that are neurodiverse staying away from insurance as much as possible.
When Kathryn interviewed ReciteMe founder, Ross Linnett, about having dyslexia and applying for insurance he said that just the thought of the documentation along puts him off applying for cover. You can listen to the podcast at the bottom of this blog and also watch our video of how the ReciteMe software improves accessibility to our website here.
How can a protection adviser help?
1. Assess your needs and make recommendations, relieving some uncertainty
Knowing what you need and working out how to get it is the first hurdle when it comes to protection insurance. It can sometimes seem confusing with there being different terms used for things and having to know what product you need and how much of it, but an adviser can come in really handy right from the get go. Part of an adviser's job is to recommend suitable products, and they do this by listening to your circumstances, researching what's available and evaluating the options. At the end of the day, the choice is always yours, but the adviser is there to guide you in the right direction.
We go through all the different product options and insurer analysis, so that you don't have to.
2. Help with applications and paperwork
The second way an adviser can help is by completing the application on your behalf. This is quite a straightforward process for us, we do this day in and day out.
The adviser will usually give you a call and run through the questions with you over the phone and then submit the application for you. We can also send the forms for you to complete yourself if you would prefer to do this. Once you are happy with the application we send it to the insurer for them to assess your answers. This is often done electronically so it can be quite fast.
3. Make you feel comfortable and at ease
Applying for insurance online can sometimes leave you wondering if you've completed all of the right steps, and that you're not forgetting anything.
Our advisers are trained to ask you the questions from the insurance application forms in an empathetic way. Many application forms will not ask if you have dyslexia or dyspraxia, it doesn't come up in the question set. Diagnosis of other conditions that will have likely involved psychiatrists e.g. autism, ADHD, etc. will do as seeing a psychiatrist is usually in the question set. When you say 'yes' to having seen a psychiatrist it's quite likely that it will automatically include questions about self-harm, suicidal thoughts or suicide attempts. This is not a comment or a link to your diagnosis, it is because the application forms automatically assume that seeing a psychiatrist is linked to a strong mental health condition.
Some neurodiverse people might not find it as easy to communicate with others, but speaking with an adviser can be very informal and chatty. We can speak to you through written communications, over the phone if you prefer auditory communication, by video if you need to see us.
We aim to make you feel as comfortable as possible, and that you can trust us with what you're saying. Speaking to a stranger about your past or health conditions might not come naturally to you, it's not easy for a lot of people regardless of being neurodiverse, which is why we think it's so important to do whatever we can to make the application process work for you.
4. Can help explain different terms and jargon used by insurers
There are so many different terms used within the protection insurance industry and it can all get a bit much sometimes. The jargon used can be one of the things preventing people from applying. You have things like permanent health insurance, income protection insurance, personal accident cover, personal accident and sickness cover. Some are similar, some are nothing alike, yet they are so closely named!
A protection adviser is much more used to these terms and can help explain things if you're unsure. They can also help to explain terms and conditions of your policy as well as assist with any questions you might have throughout the process.
5. There to help throughout your policy, not just the application process
As well as helping throughout the application process, an adviser is there to help you throughout the duration of your policy too. It could be that just a few days have passed and you want something to be explained again, or a couple of years might have passed and you would like your needs to be reviewed. Our advisers are there to help. This can be really reassuring and helpful, knowing that you're not left to do it yourself. We can help with updating details with an insurer such as your address, we can help with requesting or reissuing documents to you if ever needed and we can also review your needs whenever required.
Even more importantly we are here if you ever need to make a claim. When a claim happens it is often during a highly difficult time for you and/or your family. Our team will help every step of the way, to make the process as simple as possible for you.
Categories: Access to insurance

"Alan and his team were great! Alan helped get me cover where my own company could not (I work in financial services too!) Would highly recommend and will come back in the future."

"Krystle was fantastic throughout and managed to knock almost 50% off my current life insurance premium."

"Very helpful, James worked hard to find the right cover for me and explore the detail with the underwriters."

"Couldn't rate more highly. I moved from another broker due to slow response speeds. Mark responded really quickly (sometimes from his holiday!)"

"Kathryn and her colleagues were very helpful because of my recent illness."

"Nick was my advisor, Excellent knowledge of products and what I needed, not just pushing me into a sale/policy, will always refer to him in the future."

Talk to a Friendly Adviser
Please feel free to call us on
0800 567 7450
and one of our qualified insurance advisers will be happy to assist you.
Please feel free to request a quote from us using our online form. The more information that you can provide us about your health conditions, hobbies, travel and/or occupation, the more accurate indications of price we'll be able to give you.
Experienced and knowledgeable advisers
Specialist advice with no fees to pay
Full assistance with all of your paperwork
Put your policy into trust at no cost
A dedicated insurance adviser for you
Here's our latest guides, musings, charity work, podcast, awards and industry updates. There's a lot going on!