By clicking on submit I / We give consent for you to call me / us on the number provided to discuss my / our financial requirements.
Life Insurance, Critical Illness Cover and Income Protection for Runners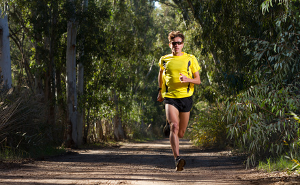 Popular Pastimes:Off-road running, sprinting, triathlons, marathons, half-marathons, ultra marathons, trail running
Possible Risks: Falls, stress injuries, environmental factors
Additional Considerations: Group, solo, frequency, experience
Life Insurance for runners should be available at normal terms with most insurers. You may find it interesting to look at the VitalityLife insurance policy that offers discounted premiums for those who lead a healthy lifestyle. Discounts are accrued through linked accounts between your insurance policy, fitness tracker (Polar, Garmin, Fitbit, etc), online non-smoker declarations and attending events such as Park Runs. These policies can also offer discounts at Evans cycles, The Sweatshop, Garmin, Polar, British Airways, Eurostar amongst many more, purely based upon your activity levels. Please see the infographic further down the page for more information on this policy.
If you are a professional runner you should also find that most insurers will offer you Life Insurance at standard terms.
Critical Illness Insurance for runners will also generally be available at standard terms. Insurers will be interested in your general health and medical history which can impact upon any of the policies that you apply for. Again, the VitalityLife Serious Illness policy can be highly beneficial to those leading an active and healthy lifestyle. The same policy benefits apply as to that gained with the Life Insurance policy.
Professional runners are likely to get Critical Illness Cover at normal terms with many insurers. You may however find that Total and Permanent Disability may not be offered.
Income Protection for runners will typically be available at normal terms. If you have previously suffered any significant injuries due to your active lifestyle it is possible that the Income Protection policy will exclude claims relating to the previous area of injury.
Professional runners will need to place their Income Protection with a specialist insurer who can consider the cover. Professional sportspeople are reviewed more closely for Income Protection policies as the very nature of your occupation places you at a higher risk of injury that can cause significant periods of time off work while you recuperate.
Private Medical Insurance
Private Medical Insurance for runners will typically be available at normal terms. If you decide to purchase the VitalityLife Private Medical Insurance you can again gain discounts on the policy premiums for living a healthy lifestyle, that can be aided through healthy food purchases recorded by Nectar at Sainsburys. You will also have access to an annual medical health screening that will analyse your blood pressure, cholesterol, height weight, smoker status (cotinine test). The results of this analysis will gain your points towards your insurance policies to reduce your policy premiums.
Another benefit of the VitalityLife Private Medical Insurance is that you gain access to an online GP service. This means that you can book an appointment with a GP to have an online consultation which can be beneficial if you are struggling to get to your regular GP. The appointments are fully documented and sent to your regular GP to be added to your medical records and begin the process of acquiring the medications/treatments that you need.
Please note that we use a range of providers whose products may be more suitable for your needs.
Are you going abroad? Check to make sure that you have the right cover in place to cover you for running outside of the UK, click here to find out more.
Intense running produces lactic acid which can cause a burning sensation in the muscles and breastmilk to taste sour
It takes approximately 22 minutes of running to burn off a chocolate bar
Every step that you take while running uses 200 muscles

"Alan and his team were great! Alan helped get me cover where my own company could not (I work in financial services too!) Would highly recommend and will come back in the future."

"Krystle was fantastic throughout and managed to knock almost 50% off my current life insurance premium."

"Very helpful, James worked hard to find the right cover for me and explore the detail with the underwriters."

"Couldn't rate more highly. I moved from another broker due to slow response speeds. Mark responded really quickly (sometimes from his holiday!)"

"Kathryn and her colleagues were very helpful because of my recent illness."

"Nick was my advisor, Excellent knowledge of products and what I needed, not just pushing me into a sale/policy, will always refer to him in the future."

Talk to a Friendly Adviser
Please feel free to call us on
0800 567 7450
and one of our qualified insurance advisers will be happy to assist you.
Please feel free to request a quote from us using our online form. The more information that you can provide us about your health conditions, hobbies, travel and/or occupation, the more accurate indications of price we'll be able to give you.
Experienced and knowledgeable advisers
Specialist advice with no fees to pay
Full assistance with all of your paperwork
Put your policy into trust at no cost
A dedicated insurance adviser for you
Here's our latest guides, musings, charity work, podcast, awards and industry updates. There's a lot going on!