Hyperhidrosis​ & Life Insurance
By clicking on submit I / We give consent for you to call me / us on the number provided to discuss my / our financial requirements.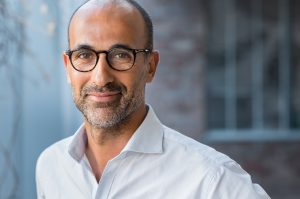 We understand that having hyperhidrosis, can sometimes be a difficult condition to discuss. Some people find it ok to chat about, and others can feel very embarassed by it.
Our team are here to let you tell us about your health, in a way and at a time that suits you.
Things that we need to know:
When were you diagnosed with hyperhidrosis?
Do you take any specific medications?
Do you have botox treatment?
Have you had surgery?
Does it affect your ability to work?
Hyperhdrosis is a condition that can be well controlled, so that people can work and socially interact without any concerns.
Life insurance for people living with hyperhidrosis will typically be accepted at standard terms with many insurers. Insurers will want to know if your hyperhidrosis has led to any mental health conditions, and any discussions of this will be handled with the upmost sensitivity.
If your hyperhidrosis is linked to another condition such as cancer, HIV or a thyroid condition, then the insurers will be looking at your additional diagnoses, before they make a decision on whether they can offer life insurance to you.
Critical illness cover pays out a cash lump sum of money, if you are diagnosed with a medical condition that is listed in the insurer's claims set e.g. cancer, heart attack, stroke.
Critical illness cover for people living with hyperhidrosis may be available at standard terms. This will again depend upon how strong your symptoms are, the treatments that you use, and any additional medical conditions that you have.
Where hyperhidrosis is a standalone condition and it is well managed, it is quite likely that you will be able to have life insurance at standard rates.
If you do have additional medical conditions, the insurer will need to underwrite the application further, based upon the extra health disclosures. At this point it is quite hard to say what the insurers will say, as it really depends upon your other health disclosures. Please explore the rest of this website, to find out what insurers will want to know about the rest of your health.
Income protection pays you a replacement of your monthly income, if you are unable to work due to ill health.
Income protection for people with hyperhidrosis will likely be available at standard terms. Some insurers may place an exclusion on the policy, for claims relating to the hyperhidrosis.
Standard terms are more likely if you have no other health conditions and have not have much time off work in the last couple of years.
Where there has been a history of stress and/or treatments such as cognitive behaviour therapy, it is possible that the insurer will place a stress exclusion on the policy claims set.
We speak with many different income protection insurers, and will be able to clearly explain the options that you have, and help you decide what is right for you.
Hyperhidrosis is diagnosed when a person experiences excessive sweating typically affecting the armpits (axillae), hands (palmar hyperhidrosis), feet (plantar hyperhidrosis), face, groin and back. Excessive sweating caused by hyperhidrosis can occur at any time and be embarrassing for the person affected. Hyperhidrosis is not specifically linked to weight or diet though healthy living choices can reduce the severity of symptoms.
Also known as: Primary hyperhidrosis, Secondary hyperhidrosis
Linked with: Anxiety, depression, overactive thyroid gland (hyperthyroidism), low blood sugar (hypoglycaemia), tuberculosis, HIV, Parkinson's disease, Hodgkin lymphoma
Some potential problems experienced by individuals who have hyperhidrosis include:
Excessive sweating
Social withdrawal
Dietary restrictions
The need to wear loose fitting clothing
Difficulty driving
Fungal infections
Aluminum chloride antiperspirant
Anhydrol forte
Anticholinergic
Antimuscarinic
Botulinum Toxin Type A (Botox)
Cognitive Behavioural Therapy (CBT)
Endoscopic thoracic sympathectomy (ETS)
Glycopyrronium bromide (Robinul)
Iontophoresis
Propantheline bromide
Removal of the sweat glands (electromagnetic radiation, laser surgery, Shelley's procedure)
Hi, for the most part, insurers are not too concerned about botox injections. This is assuming that the botox helps to manage the hyperhidrosis well, and that you have no other health conditions. The policy that it might affect is income protection, as this policy type can often lead to exclusions. That is not always the case, but it's definitely worth researching around.
Client Reviews
Cura Financial Services has been rated 5 out of 5 based on 541 reviews.
Review by George on 6th January 2021
"Fantastic customer service. Excellent customer service. Kept me informed at all time." - 5 
You can read more of our reviews here.

"Alan and his team were great! Alan helped get me cover where my own company could not (I work in financial services too!) Would highly recommend and will come back in the future."

"Krystle was fantastic throughout and managed to knock almost 50% off my current life insurance premium."

"Very helpful, James worked hard to find the right cover for me and explore the detail with the underwriters."

"Couldn't rate more highly. I moved from another broker due to slow response speeds. Mark responded really quickly (sometimes from his holiday!)"

"Kathryn and her colleagues were very helpful because of my recent illness."

"Nick was my advisor, Excellent knowledge of products and what I needed, not just pushing me into a sale/policy, will always refer to him in the future."

Talk to a Friendly Adviser
Please feel free to call us on
0800 567 7450
and one of our qualified insurance advisers will be happy to assist you.
Please feel free to request a quote from us using our online form. The more information that you can provide us about your health conditions, hobbies, travel and/or occupation, the more accurate indications of price we'll be able to give you.
Experienced and knowledgeable advisers
Specialist advice with no fees to pay
Full assistance with all of your paperwork
Put your policy into trust at no cost
A dedicated insurance adviser for you
Here's our latest guides, musings, charity work, podcast, awards and industry updates. There's a lot going on!