Best Life Insurance Policies for People Living with Medical Conditions 2023
By clicking on submit I / We give consent for you to call me / us on the number provided to discuss my / our financial requirements.
Best Life Insurance Policies for People Living with Medical Conditions 2023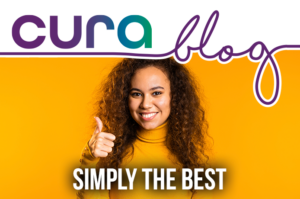 So, to start things off, there isn't unfortunately a specific insurer that is the go to place for people living with medical conditions. Some insurers will be great at accepting life insurance application for people that have mental health conditions, others could be so so. These so so ones could be amazing at accepting life insurance applications from someone that's had breast cancer, but then be so so for someone that has a high BMI.
Insurers are all about risk. They pick and choose what risks they are able to insure and which ones they can't. Each insurer is different and to make things even more helpful, they change the risks that they will accept every now and then.
It's a minefield!
But, there are some things that can help you to figure out the best life insurance policies for you. Now I am bound to say that using an adviser like ourselves is probably going to get you the best life insurance policy (it really is), but I completely understand that not everyone wants to get advice.
What types of medical conditions do insurers want to know about?
It depends. I know, very unhelpful answer.
Most insurers in the UK will ask you a number of questions about your health to underwrite your life insurance application. This is known as medically underwritten life insurance. Here are some of the common things you will be asked:
Your height and weight

Smoker status (possibly up to the last 5 years)

Any serious medical conditions you have had such as cancer, heart attack, stroke, any significant mental health events
Any recent medical conditions you have experienced like stress, high blood pressure, diabetes, Crohn's
Family medical history including things like cancer, heart attack, stroke, Parkinsons, polycystic kidney disease
This isn't the full list of questions that you will be asked, it's just here to give you a good idea of the types of questions that can pop up.
There is also non-medically underwritten life insurance that usually means that you can have the policy regardless of your health condition. But, watch out for exclusions on these ones.
What types of life insurance are there?
There's a lot to choose from and they each do something different. It might not seem like there is much difference between them at times, but it's important to choose the right one to match your goals.
Level term – this is where you take out a life insurance policy at say £100k and it always stays at that level (it might increase if you choose to link it to inflation). This is usually used for Interest Only mortgages and family protection. It has a set period of time that it is in place for, for example 15 year, 22 years

Decreasing term – this is where you have a life insurance that is taken out to repay a capital and repayment mortgage. It is usually a cheaper option as the amount of insurance decreases over time, similarly to the mortgage. It is also in place for a set period of time.

Family Income Benefit – this is a life insurance policy that insures a certain amount of money each year for a set period of years. An example of this is insuring £20,000 every year for say 15 years.

Whole of Life – this is a life insurance policy that continues to be in place until you pass away, there is no end date. People will typically use this policy for inheritance tax purposes, funeral cover and leaving a bit of a legacy to their next of kin
Gift Inter Vivos – this is a life insurance policy specifically designed to protect against the taxation that a person can face within 7 years of a gift being made
Over 50s – this is a non-medically underwritten life insurance policy that is typically used for funeral expenses. It can be useful for people that are unable to get whole of life insurance due to their medical history
Each insurance policy has a time and a place where it is appropriate. You might find that some of these policies are right for you and some are really not right at all. That's why we really feel that speaking with an adviser is the best way to make sure that your life insurance is actually going to do what you want it to do.
Will my medical condition be excluded from the life insurance?
Most life insurance policies will not exclude claims for pre-existing medical conditions. UK insurers usually do full medical underwriting for life insurance application and this means that if you have a medical condition and you are offered life insurance, that the insurer is accepting you as you are without any exclusions.
There are exceptions.
Some specialist life insurance policies and non-medically underwritten life insurances can have exclusions for pre-existing conditions. It is essential that you check if this is the case, as you could find that you are paying for an insurance that won't pay out.
As an example of this,if you have been diagnosed with terminal cancer, you will be able to access non-medically underwritten life insurance (assuming you live in the UK and are within the insurer's eligible age range), but the policy will not pay out if you pass away due to the cancer.
Another exception is that most UK life insurance policies come with an initial 12 month suicide exclusion. This is not specific to someone's mental health history, it is just a standard exclusion that is put onto many life insurances.

What if I'm declined by an insurer for life insurance?
This is never nice and I have personally experienced this, from multiple insurers. It's why we made Cura a place to help people with pre-existing conditions.
Like I mentioned at the beginning of this article some insurers are so so for certain things, and others are brilliant. We have had plenty of times where someone has come to us having been declined for life insurance due to their health, for us to get them standard terms for life insurance elsewhere.
This isn't always the case. There are times that a person's medical history or family medical history can make getting life insurance tricky. It can be that you can access life insurance with a bit of an increased premium for the policy, or it could be that the options are going to see quite high life insurance premiums.
Our view is that it's better for you to see the options in front of you, so that you can make an informed choice about what is right for you and your family. Speaking with one of our advisers comes with no obligations to go ahead with a life insurance policy that we suggest, and we will always be clear with you over what it and isn't available.
Get in touch to find out how we can help you.
Related blogs
Categories: Access to insurance

"Alan and his team were great! Alan helped get me cover where my own company could not (I work in financial services too!) Would highly recommend and will come back in the future."

"Krystle was fantastic throughout and managed to knock almost 50% off my current life insurance premium."

"Leanne couldn't have been more helpful and thoughtful with her questions and work on my enquiry."

"Couldn't rate more highly. I moved from another broker due to slow response speeds. Mark responded really quickly (sometimes from his holiday!)"

"Kathryn and her colleagues were very helpful because of my recent illness."

"Nick was my advisor, Excellent knowledge of products and what I needed, not just pushing me into a sale/policy, will always refer to him in the future."

"I would like to say a very big thank you especially to Amy you really went above and beyond."

"Fantastic at keeping in contact. Happy with how they dealt with my more complex medical history. Would recommend Vivek and the team!"

"Annaliese was absolutely fantastic, making us both feel at ease and helping us navigate issues that had caused us problems with previous attempts to obtain insurance."

Talk to a Friendly Adviser
Please feel free to call us on
0800 567 7450
and one of our qualified insurance advisers will be happy to assist you.
Please feel free to request a quote from us using our online form. The more information that you can provide us about your health conditions, hobbies, travel and/or occupation, the more accurate indications of price we'll be able to give you.
Experienced and knowledgeable advisers
Specialist advice with no fees to pay
Full assistance with all of your paperwork
Put your policy into trust at no cost
A dedicated insurance adviser for you
Here's our latest guides, musings, charity work, podcast, awards and industry updates. There's a lot going on!