Armed Forces Personnel - Navy
By clicking on submit I / We give consent for you to call me / us on the number provided to discuss my / our financial requirements.
Life Insurance, Critical Illness Cover and Income Protection for Armed Forces Personnel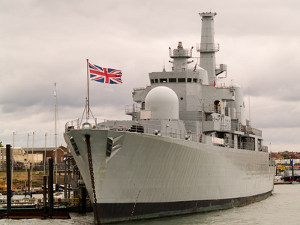 Example Occupations:

Commando, Engineer, Medical Technician

Possible Risks:

Active combat, explosives, hazardous countries, total permanent disability

Occupational Duties:

Manual worker, adminstrator, medical staff
Life Insurance
Insurance providers will want to know the exact working task requirements of your role, your active deployment status and if the cover is mortgage related, before they will consider your application. The primary concern for the insurance provider is the heightened risk of your death should you be due to see active duty within the next six months.
It is possible to source Life Insurance for Navy personnel at standard terms (no price increase or exclusions). If you have any significant medical history or familial medical history you may still receive a rated premium, even if you are accepted at standard terms with your occupation in the Navy. There is no one specific insurance provider that provides the best terms for Naval Officers as the companies are in constant competition with one another and change their underwriting guidelines regularly.
If your occupation is specifically hazardous then you should be prepared that your policy could be accepted on a scale anywhere from standard terms through to a rather large loading.
Critical Illness Cover
Whilst you apply for Life Insurance you can also apply for Critical Illness cover too. As a Naval Officer your occupation may have an affect upon the Critical Illnesses that the insurance provider will or will not insure you for. For example, if you are a mine clearance diver you may have "loss of limb" excluded from your policy or not be offered cover at all.
There are specialist providers who will offer you Critical Illness protection at standard rates despite your occupation, but we would strongly recommend that you speak with an insurance adviser before submitting your application. Critical Illness Cover for Navy personnel can insure you for up to 59 illnesses and some Serious Illness contracts provide cover for up to 161 illnesses.
Income Protection
Income Protection for Navy officers is now available with some insurance providers. In general, any offer of Income Protection will be subject to a war and terrorism exclusion on the policy claims set. This is due to the associated higher risk of you becoming unable to work over a long-term, as a direct result of your duties in the Navy.
Alternatively you may want to consider short-term Accident, Sickness and Unemployment Insurance which will provide you with a monthly income should you be unable to work, for a period of up to 24 months. You need to be careful of wording under these policies however, as many exclude accidents that happen whilst working abroad.
Please use our free online quotation system to see how much Accident, Sickness and Unemployment Cover you could receive. Redundancy cover for Armed Forces personnel will come with strict claims criteria and we strongly recommend that you speak with one of our insurance advisers before applying for this cover.
Summary Definition
Armed Forces personnel covers a range of occupations including Air Traffic Controllers, Deckhands and Dental Officers. The routine working tasks of individuals within the Navy varies greatly between career paths and present a broad spectrum of low and high risk occupations. When considering Life Insurance policies you should be aware that any notice to serve in active combat within six months will require your application to be placed with specialist insurance providers.
It is often the case that if you are due to be deployed to active duty within the near future that your Life Insurance will have a higher premium and/or exclusions placed upon the policy, than someone who is not due to see frontline action. If your policy is given such "special rates" due to your occupation it is worthwhile contacting your personnel department for a JPA F010 form, to apply for a rebate on the percentage of this additional premium. This is not guaranteed and is reviewed on a case by case basis.
Occupations:
The Special Risks Bureau often handle enquires for members of the Armed Forces, example occupations are:
Chaplaincy
Fleet Air Arm (Air Engineer Officer, Air Engineering Technician, Air Traffic Controller Officer, Aircraft Controller, Aircrew Officer Observer/Navigation and Weapons Systems, Aircrew Officer Pilot, Aircrewman, Naval Airman (Aircraft Handler/Survival Equipment))
Royal Fleet Auxillary (Assistant Cook, Catering Steward, Deckhand, Deck Officer, Engineer (Marine/Systems), Logistics Supply Officer, Medical Technician, Motorman, Seaman Grade II)
Royal Marines (Commando, Bugler, Musician)
Submarine Service (Catering Steward, Chef, Communications and Information Systems Specialists, Engineer (Marine/Weapon), Engineering Technician (Marine/Weapon), Logistics Officer, Medical Assistant, Supply Chain Logistician, Warfare Officer, Warfare Specialists (Sensors/Tactical), Writer)
Surface Fleet (Air Engineer, Catering Steward Logistician, Chef, Communications Information Systems, Communications Technician, Dental Officer, Engineer (Marine/Weapon), Engineering Technician (Marine/Weapon), Environmental Health Officer, Hydrographic Meterological and Oceanographic Specialist, Hydrographic and Meterological Officer, Logistics Officer, Medical Officer, Mine Clearance Diver, Mine Warfare Specialist, Naval Nursing Officer, Logistics Officer, Radiographer, Seaman Specialist, Supply Chain Logistician, Training Management Officer, Warfare Officer, Writer Logistician)
Further Reading and Research

"Alan and his team were great! Alan helped get me cover where my own company could not (I work in financial services too!) Would highly recommend and will come back in the future."

"Krystle was fantastic throughout and managed to knock almost 50% off my current life insurance premium."

"Very helpful, James worked hard to find the right cover for me and explore the detail with the underwriters."

"Couldn't rate more highly. I moved from another broker due to slow response speeds. Mark responded really quickly (sometimes from his holiday!)"

"Kathryn and her colleagues were very helpful because of my recent illness."

"Nick was my advisor, Excellent knowledge of products and what I needed, not just pushing me into a sale/policy, will always refer to him in the future."

Talk to a Friendly Adviser
Please feel free to call us on
0800 567 7450
and one of our qualified insurance advisers will be happy to assist you.
Please feel free to request a quote from us using our online form. The more information that you can provide us about your health conditions, hobbies, travel and/or occupation, the more accurate indications of price we'll be able to give you.
Experienced and knowledgeable advisers
Specialist advice with no fees to pay
Full assistance with all of your paperwork
Put your policy into trust at no cost
A dedicated insurance adviser for you
Here's our latest guides, musings, charity work, podcast, awards and industry updates. There's a lot going on!