Pulmonary Embolism & Life Insurance
By clicking on submit I / We give consent for you to call me / us on the number provided to discuss my / our financial requirements.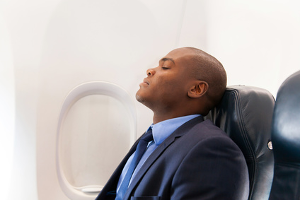 Life Insurance for people who have had a pulmonary embolism will generally require a report from your GP to establish your overall state of health. The insurer will use this report to determine how many recurrences you have had of the condition, time since the last episode, the cause of the condition and any medications and/or treatments that have been in use. Where the pulmonary embolism has been a single episode and there has been no strong medication in use the insurer may be able to offer Life Insurance at normal terms. If there have been multiple occurrences of the condition and/or strong medications have been used, the insurance provider may offer Life Insurance at non-standard terms (price increase) or decline to offer cover.
Critical Illness Cover applications for those who have a history of pulmonary embolism will also need to be reviewed in conjunction with a report from your GP. The insurance provider that you approach will want to know how many times the condition has been present, the reasons the embolism occurred, how long it has been since the last episode and what medications and treatment methods have been used. If the pulmonary embolism has occurred once and not required strong medication to correct, the insurance provider may be able to offer Critical Illness Cover at standard terms. Where there have been multiple events and/or strong medications have been used, the insurer may be able to offer Critical Illness Cover at special terms or in more severe cases they may choose to decline the application.
Income Protection for people who have had a pulmonary embolism may be available at normal terms depending upon the severity of the condition. For those where the condition has presented once and did not require strong medication, normal terms may be available with some insurers. The insurance provider will be particularly interested in how many times the condition has recurred and whether or not it has affected your ability to work in the past; especially if you have had time off work due to the condition. If the condition has had multiple recurrences and strong medications have been used then it is possible that the insurer may offer cover at special terms (premium increase) or decline to offer cover.
GET AN INCOME PROTECTION QUOTE
Should you find that the terms provided for Income Protection do not suit your needs then it is worthwhile considering Accident, Sickness and Unemployment Cover. This alternative policy provides a monthly income replacement of between 12 and 24 months if you are unable to work due to long-term disability, injury or involuntary redundancy. Accident, Sickness and Unemployment policies are not medically underwritten meaning that your condition will have no bearing on the acceptance terms of the policy. However you should be fully aware that any claim that you make on the policy will exclude anything related to your pre-existing medical history.
What is a Pulmonary Embolism?
A pulmonary embolism is classified when a blockage in the pulmonary artery occurs, preventing blood from reaching the lungs. Typically the blockage is a blood clot that has travelled from the legs to the heart and is generally caused by periods of inactivity (DVT), blood vessel damage or when the blood clots too easily. The condition can be life threatening and it is important that structured medication, treatment and prevention techniques are used to reduce the risks of further blood clots.
Also known as: PE
Linked with: Deep vein thrombosis (DVT), strokes, vasculitis, cancer, heart failure, thromobphilia, Hughes syndrome, venous thromboembolism (VTE)
Some potential problems experienced by individuals who have had a pulmonary embolism include:
Chest or upper back pain
Coughing
Dizziness
Shortness of breath
Use of compression stockings
Structured exercise routines
Acenocoumarol (Sinthrome)
Actilyse
Alteplase (Actilyse)
Apixaban (Eliquis)
Bemiparin
Bemiparin Sodium (Zibor)
Computerised tomography pulmonary angiography (CTPA)
Dabigatran etexilate mesilate Pradaxa)
Dalteparin
Danaparoid
Danaparoid Sodium (Orgaran)
Enoxaparin
Enoxaparin Sodium (Clexane)
Fondaparinux (Arixtra)
Fragmin
Heparin sodium
Menadiol sodium phosphate
Protamine
Rivaroxaban (Xarelto)
Streptokinase (Streptase)
Tinzaparin (Innohep)
Urokinase (Syner-Kinase)
Ventilation-perfusion scan
Warfarin (Marevan)

"Alan and his team were great! Alan helped get me cover where my own company could not (I work in financial services too!) Would highly recommend and will come back in the future."

"Krystle was fantastic throughout and managed to knock almost 50% off my current life insurance premium."

"Very helpful, James worked hard to find the right cover for me and explore the detail with the underwriters."

"Couldn't rate more highly. I moved from another broker due to slow response speeds. Mark responded really quickly (sometimes from his holiday!)"

"Kathryn and her colleagues were very helpful because of my recent illness."

"Nick was my advisor, Excellent knowledge of products and what I needed, not just pushing me into a sale/policy, will always refer to him in the future."

Talk to a Friendly Adviser
Please feel free to call us on
0800 567 7450
and one of our qualified insurance advisers will be happy to assist you.
Please feel free to request a quote from us using our online form. The more information that you can provide us about your health conditions, hobbies, travel and/or occupation, the more accurate indications of price we'll be able to give you.
Experienced and knowledgeable advisers
Specialist advice with no fees to pay
Full assistance with all of your paperwork
Put your policy into trust at no cost
A dedicated insurance adviser for you
Here's our latest guides, musings, charity work, podcast, awards and industry updates. There's a lot going on!