Thrombosis & Life Insurance
By clicking on submit I / We give consent for you to call me / us on the number provided to discuss my / our financial requirements.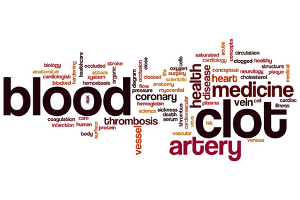 Life Insurance for those with thrombosis may be available at standard terms depending upon the type and severity of the condition. The insurance provider that you approach for Life Insurance will probably want to see a report from your GP to establish your general state of health, how the thrombosis affects you, the cause of the condition and the treatments that are in use. Where the condition is of a low severity the insurer may be able to offer you standard terms for Life Insurance, otherwise special terms may be offered.
Applications for Critical Illness Cover for people with thrombosis will likely require a report from your doctor to provide a clear picture as to the cause of the condition and how it impacts upon your health. For those where the thrombosis is of a high severity it is probable that any acceptance terms of Critical Illness Cover that you are offered will come at non-standard terms (small premium loading).
Any application for Income Protection for people with thrombosis will again likely be reviewed in conjunction with a report from your doctor. The insurer you approach will want to know if the condition has caused you to have any time off work, the severity of the condition and how it impacts upon your overall health. The acceptance terms for Income Protection, if available, will probably be at non-standard terms (premium increase and/or exclusion).
GET AN INCOME PROTECTION QUOTE
If you do not find that Income Protection suits your needs it could be beneficial to consider Accident, Sickness and Unemployment Cover. Accident, Sickness and Unemployment Cover offers a monthly income replacement between 12 and 24 months should you be unable to work due to disability, long-term injury or involuntary redundancy. This policy type can be highly sought after as pre-existing medical conditions are not taken into account during the policy application and acceptance stages. However any claim that you make on the policy will exclude any event that is related to a pre-existing medical condition i.e. thrombosis.
Also Known as: Venous thromboembolism (VTE), deep vein thrombosis (DVT), pulmonary embolism, arterial thrombosis
Linked with: Heart attack, stroke, high BMI, hormone replacement therapy (HRT), cancer, antiphospholipid syndrome (Hughes syndrome), peripheral vascular disease (PVD), peripheral arterial disease (PAD), atherosclerosis, type 1 diabetes, type 2 diabetes, vasculitis, hepatitis, rheumatoid arthritis, thrombophilia
Some potential problems experienced by individuals who have thrombosis include:
Blood clots,
Cramping pain
Breathlessness
Swelling in one leg
Chest pain
Prominent veins in the leg
Acenocoumarol (Sinthrome)
Actilyse (Alteplase)
Alteplase
Anticoagulants
Apixaban (Eliquis)
Bemiparin
Bemiparin Sodium (Zibor)
Carotid endarterectomy
Clopidogrel
Compression socks
Coronary artery bypass graft
Coronary stent placement
Dabigatran etexilate mesilate (Pradaxa)
Dalteparin
Danaparoid
Danaparoid Sodium (Orgaran)
Enoxaparin
Enoxaparin Sodium (Clexane)
Fondaparinux (Arixtra)
Foot pumps
Fragmin
Heparin
Heparin sodium
Inferior vena cava filter (IVC)
Low-dose aspirin
Menadiol sodium phosphate
Protamine
Reteplase
Rivaroxaban (Xarelto)
Sinthrone
Statins
Streptokinase (Streptase)
Tinzaparin (Innohep)
Urokinase (Syner-Kinase)
Warfarin (Marevan)
By clicking on the link(s) above you will be departing from the regulatory site of Special Risks Bureau. The Special Risks Bureau (Cura Financial Services) is not responsible for the accuracy of the information contained within the linked site(s).


"Alan and his team were great! Alan helped get me cover where my own company could not (I work in financial services too!) Would highly recommend and will come back in the future."

"Krystle was fantastic throughout and managed to knock almost 50% off my current life insurance premium."

"Very helpful, James worked hard to find the right cover for me and explore the detail with the underwriters."

"Couldn't rate more highly. I moved from another broker due to slow response speeds. Mark responded really quickly (sometimes from his holiday!)"

"Kathryn and her colleagues were very helpful because of my recent illness."

"Nick was my advisor, Excellent knowledge of products and what I needed, not just pushing me into a sale/policy, will always refer to him in the future."

Talk to a Friendly Adviser
Please feel free to call us on
0800 567 7450
and one of our qualified insurance advisers will be happy to assist you.
Please feel free to request a quote from us using our online form. The more information that you can provide us about your health conditions, hobbies, travel and/or occupation, the more accurate indications of price we'll be able to give you.
Experienced and knowledgeable advisers
Specialist advice with no fees to pay
Full assistance with all of your paperwork
Put your policy into trust at no cost
A dedicated insurance adviser for you
Here's our latest guides, musings, charity work, podcast, awards and industry updates. There's a lot going on!