Heart Attacks and Diabetes Statistics 2019
By clicking on submit I / We give consent for you to call me / us on the number provided to discuss my / our financial requirements.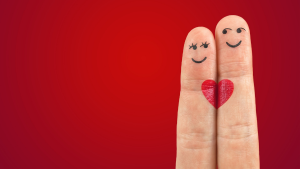 I'm very lucky that none of my immediate family members have diabetes or had heart attacks.
My grandad had a quadruple heart bypass, he had a heart attack when he was on holiday in Spain, he had also had angina and high cholesterol. My grandma had type 2 diabetes. My uncle died in his late teens from an aortic aneurysm. My dad has a dodgy ticker from all of his Parkinson's medication and the fact that this heart is located centrally in his chest. I have sinus tachycardia, which basically means that when I'm stressed and my adrenaline goes, my heart goes really really fast. We're a healthy lot!
Did you know
I think that there are plenty of things that contribute to a person being at an increased risk of diabetes or heart attack. Some are genetic, some are environmental and some are choice.
My grandma had type 2 diabetes and bless her, no matter how much you tried to convince her otherwise, butter and cream were essential parts of her diet. Her diabetes was most definitely diet caused. There were a number of factors that contributed to this. It was far easier for her to eat readymade meals as she got older, due to physical ability and cost (it's so expensive to eat healthily!). Also, she just didn't care, she loved her food and to hell with anyone who told her to eat otherwise.
I can guarantee that this troll cake that I made for my 4 year olds birthday last year, would have made Grandma's eyes dazzle.
I am very conscious of keeping my heart healthy. I know it goes faster than it is meant to when I'm stressed or if I'm exercising (hence the crazy high heart beat on my fitness tracker). My mum says it's a sign I have a super strong heart; I'm not sure doctors would agree! I have beta blockers that I can take to bring it back to normal levels, if it starts to go off on one. I try and eat right and exercise to keep my heart healthy. I wont lie, I'm currently in a phunk as I've not felt fab for a few months, so my good habits and fitness have gone out the window.
As well as taking care of myself for my general wellbeing, so that my kids learn good habits from me, there are other reasons too. The life and serious illness insurance that I have lets me earn rewards if I keep up my fitness regime. This involves eating right, recording my exercise routines, taking part in mindfulness and yearly health screens. The type of policy that I have doesn't always suit everyone, but without a shadow of a doubt, the healthier you are, the better options for insurance you will have.
Insider Insight
Most insurers are not keen on a combo of diabetes and heart attack. There are a couple that can consider life insurance applications with this mix, but you will need to be selective on who you apply to.
The insurer will want to know when you were diagnosed with diabetes, your latest HbA1C, blood pressure and cholesterol readings and when they were taken.
The insurer will want to know how long it has been since you had a heart attack, if you required any surgery, any medications that you take and any lasting complications that you have.
Facts
Eating healthily reduces your risk of having a heart attack and can improve your diabetes. Don't get me wrong, you need to treat yourself, but it's all about moderation.
People often imagine diabetics as having a higher BMI and eating unhealthily. It is true that eating junk food and being overweight does increase your risk of type 2 diabetes, but there is no one rule fits all. You can have diabetics that are thin, average weight, overweight or obese. As with anything in life, its best not to make assumptions!
You can have a silent heart attack. This means that you have no chest pain when it happens!
Myths
You have a heart attack if you lead an unhealthy life. Eating healthy food and exercising can help to reduce your risk of having a heart attack, but a heart attack can happen to anyone.
You can't have life insurance if you have diabetes and have had a heart attack. Many insurers in the standard market will not offer insurance, but a couple can consider it. If you find that they don't work for you, there are options that can be looked at, they do not cost the Earth, but they may exclude claims relating to your heart or diabetes.
This one is from my grandma. If you fry food in oil, it isn't frying. It's only fried food if you cook it in butter. Don't ask, I have no idea where that logic came from!
If you want some extra info about hearts attacks, diabetes and insurance, please visit the links below:

"Alan and his team were great! Alan helped get me cover where my own company could not (I work in financial services too!) Would highly recommend and will come back in the future."

"Krystle was fantastic throughout and managed to knock almost 50% off my current life insurance premium."

"Very helpful, James worked hard to find the right cover for me and explore the detail with the underwriters."

"Couldn't rate more highly. I moved from another broker due to slow response speeds. Mark responded really quickly (sometimes from his holiday!)"

"Kathryn and her colleagues were very helpful because of my recent illness."

"Nick was my advisor, Excellent knowledge of products and what I needed, not just pushing me into a sale/policy, will always refer to him in the future."

Talk to a Friendly Adviser
Please feel free to call us on
0800 567 7450
and one of our qualified insurance advisers will be happy to assist you.
Please feel free to request a quote from us using our online form. The more information that you can provide us about your health conditions, hobbies, travel and/or occupation, the more accurate indications of price we'll be able to give you.
Experienced and knowledgeable advisers
Specialist advice with no fees to pay
Full assistance with all of your paperwork
Put your policy into trust at no cost
A dedicated insurance adviser for you
Here's our latest guides, musings, charity work, podcast, awards and industry updates. There's a lot going on!