Diabetics Income Protection
By clicking on submit I / We give consent for you to call me / us on the number provided to discuss my / our financial requirements.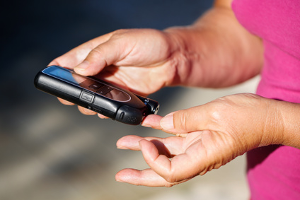 When you apply for Income Protection the insurance provider that you approach will be interested in details of any medical conditions that you have that might affect your ability to work.
When you have type 1 or type 2 diabetes any Income Protection application that you place will need to detail the following information:
HBA1c reading
Smoker status
BMI
Any secondary conditions such as high blood pressure and high cholesterol
Medications in use, including time spent on current prescription
The insurance provider will be primarily focused upon whether your condition is well controlled by medication and/or lifestyle choices. They will want to see a report from your GP to understand the full impact of the condition upon your health. This is a perfectly normal process when applying for Income Protection if you have an existing medical condition. The insurer will arrange for this at their own expense.
Diabetic Insurance Providers
There is no one set insurance provider that can offer the best terms for Income Protection for diabetics. Different insurers view diabetes in different ways. Some can be better for diabetics with high blood pressure and high cholesterol, but then another may be better for a diabetic with high BMI.
It is important to approach the right insurer for your circumstances to ensure that you get the best terms possible for your individual circumstances. A simple way to do this is to use a whole of market insurance broker who can place your application with a number of insurers to see who can offer you the best Income Protection policy. It is quite common for banks and some insurance brokers to be "tied" to specific insurance companies who may not be the most suitable option for diabetics looking for insurance. The key is to shop around!
Applying for Income Protection when you have Type 2 Diabetes
Once you have placed your Income Protection application with the insurer it will go through an underwriting process. This will involve a medical underwriter from the insurer reviewing your application alongside the GP report to establish what level of cover they can offer.
At the present time type 2 diabetics who apply for Income Protection will typically be offered one of the following terms of cover:
Exclusion – for any claim related to diabetes
Higher premium but diabetes related conditions included
It is possible Income Protection may be declined in some cases; for example if Hba1c readings are too high or there are other risk factors.
Applying for Income Protection when you have Type 1 Diabetes
Type 1 diabetics who apply for Income Protection will face a more limited set of policies in the current insurance market. Again, the insurer will want to see a report from your GP to establish your overall state of health.
Whilst there are fewer Income Protection policies available to type 1 diabetics it is possible to source the following terms of cover:
Exclusion – for any claim related to the diabetes
Company Directors may be able to access specific policies with a premium increase
Where the diabetes is not well controlled and/or there are other medical conditions present, it is possible that the insurance provider may choose to decline the application.
Accident, Sickness and Redundancy Cover
If you find that the terms of Income Protection are not to your liking then you may want to consider the alternative of Accident, Sickness and Redundancy cover. An Accident, Sickness and Redundancy policy will provide you with 12 to 24 months of income protection in the event that you are unable to work due to disability, long-term injury or involuntary redundancy.
A positive to applying for one of these policies is that they are not medically underwritten. This means that any application that you place will not need to detail your diabetes. Your policy will be accepted at standard terms, at the same premium as an individual who is not diabetic.
Whilst this can be highly beneficial to someone with diabetes who wants to protect a portion of their monthly income, it is essential that you are aware that the policy will not payout any claim that relates to pre-existing medical conditions. In this regard the policy is termed as being medically underwritten at the claim stage.
There are a number of options for diabetics who are looking for short-term or long-term Income Protection. If you are unsure as to what insurance you require or are eligible for please feel free to speak with one of our advisors for a no obligation quote on 0800 567 7450.

"Alan and his team were great! Alan helped get me cover where my own company could not (I work in financial services too!) Would highly recommend and will come back in the future."

"Krystle was fantastic throughout and managed to knock almost 50% off my current life insurance premium."

"Very helpful, James worked hard to find the right cover for me and explore the detail with the underwriters."

"Couldn't rate more highly. I moved from another broker due to slow response speeds. Mark responded really quickly (sometimes from his holiday!)"

"Kathryn and her colleagues were very helpful because of my recent illness."

"Nick was my advisor, Excellent knowledge of products and what I needed, not just pushing me into a sale/policy, will always refer to him in the future."

Talk to a Friendly Adviser
Please feel free to call us on
0800 567 7450
and one of our qualified insurance advisers will be happy to assist you.
Please feel free to request a quote from us using our online form. The more information that you can provide us about your health conditions, hobbies, travel and/or occupation, the more accurate indications of price we'll be able to give you.
Experienced and knowledgeable advisers
Specialist advice with no fees to pay
Full assistance with all of your paperwork
Put your policy into trust at no cost
A dedicated insurance adviser for you
Here's our latest guides, musings, charity work, podcast, awards and industry updates. There's a lot going on!