Land Speed Records & Life Insurance
By clicking on submit I / We give consent for you to call me / us on the number provided to discuss my / our financial requirements.
Land Speed Records & Life Insurance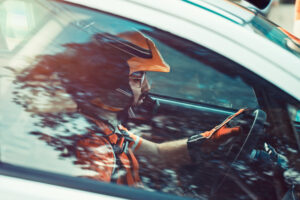 Travelling at incredible speed comes with a bit more risk than just having a general drive about in a car. So if you are taking part in racing it's something that a lot of insurers would want to ask you questions about.
The reasons that insurers want to know more details about your speed record attempts is because if something doesn't go as planned, there is a high chance that there will be a claim for life insurance.
When you speak to our advisers we will ask you:
What type of vehicle are you using?
Where in the world will you be doing your speed record?
When are you doing your speed event?
For land speed record attempts you will find that most insurers will postpone your application for life insurance until after the event has taken place. It really depends upon the vehicle that you will be using to try and reach the record.
There are specialist insurers that might be able to consider your application for life insurance.
Our award winning advisers will find the best life insurance to match you and your competitive speed activities.
Income protection pays you a replacement of your monthly income, if you are unable to work due to ill health.
Many insurers within the UK will not offer you for income protection if you are taking part in a speed record attempt. If you took out your income protection policy before you started speed attempts, it's best to double check that there aren't any exclusions that could be linked to your land speed record attempt.
Our expert advisers will research the market for an insurance policy that gives you peace of mind.
Critical illness cover pays out a cash lump sum of money, if you are diagnosed with a medical condition that is listed in the insurer's claims set e.g. cancer, heart attack, stroke.
Your land speed record attempt will also be seen as quite risky for critical illness cover. This is because there are specific conditions that you are more likely to claim on. Things like traumatic head injury, third degree burns, total paralysis and more.
Depending upon the vehicles you use for your record attempt, you might find that critical illness cover is declined with most insurers in the UK. There are some specialist routes that can sometimes be looked at, but it's essential that you know that many policies will include wording that specifically excludes claims caused by activities like speed record attempts.
Our team of award winning advisers will find the right insurer and critical illness policy to give you the protection that you need.
A lot of speed based events are held outside of the UK and it's a good idea to make sure that you have good travel insurance in place. We have teamed up with a specialist travel insurance broker, that might be able to find a policy that suits your needs. You can find out more details at our travel insurance page.
The current land speed record for a car is 763.035 mph (1,227.985 km/h).
The first woman to hold the women's world land speed record was Dorothy Levitt in 1906.
The fastest speed recorded on rollerskates is 131.86km/h (81.93 mph) downhill.
Automobile land speed records

Motorcycle land speed records
Falls

Equipment malfunction

Environmental factors

Total paralysis
Traumatic head injuries
Location

Group

Solo

Frequency

Qualifications

Experience
Hi, there are quite a few insurers that will want to wait to insure you until after you have completed your record attempt. There are some specialist insurers and life insurance products that might be available to you.
It might be that we put in place some life insurance that is almost a bit of a temporary measure until after your speed event has completed, to then get a more longer term plan in place afterwards.
Client Reviews
Cura Financial Services has been rated 5 out of 5 based on 724 reviews.
Review by William on 5th July 2023
"Alan took the time to understand my needs before recommending a policy that gives me the peace of mind I need. I wouldn't hesitate in using Cura for my Protection needs in the future. Highly recommend!" - 5 
You can read more of our reviews here.

"Alan and his team were great! Alan helped get me cover where my own company could not (I work in financial services too!) Would highly recommend and will come back in the future."

"Krystle was fantastic throughout and managed to knock almost 50% off my current life insurance premium."

"Leanne couldn't have been more helpful and thoughtful with her questions and work on my enquiry."

"Couldn't rate more highly. I moved from another broker due to slow response speeds. Mark responded really quickly (sometimes from his holiday!)"

"Kathryn and her colleagues were very helpful because of my recent illness."

"Nick was my advisor, Excellent knowledge of products and what I needed, not just pushing me into a sale/policy, will always refer to him in the future."

"I would like to say a very big thank you especially to Amy you really went above and beyond."

"Fantastic at keeping in contact. Happy with how they dealt with my more complex medical history. Would recommend Vivek and the team!"

"Annaliese was absolutely fantastic, making us both feel at ease and helping us navigate issues that had caused us problems with previous attempts to obtain insurance."

Talk to a Friendly Adviser
Please feel free to call us on
0800 567 7450
and one of our qualified insurance advisers will be happy to assist you.
Please feel free to request a quote from us using our online form. The more information that you can provide us about your health conditions, hobbies, travel and/or occupation, the more accurate indications of price we'll be able to give you.
Experienced and knowledgeable advisers
Specialist advice with no fees to pay
Full assistance with all of your paperwork
Put your policy into trust at no cost
A dedicated insurance adviser for you
Here's our latest guides, musings, charity work, podcast, awards and industry updates. There's a lot going on!