By clicking on submit I / We give consent for you to call me / us on the number provided to discuss my / our financial requirements.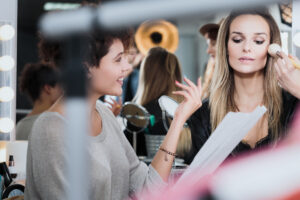 Your work as a model can have an influence upon the life insurance options that you can have.
Many models are quite slim and a low BMI can have an affect on the best insurer for you. It could be that you are able to get life insurance at standard terms but there are a few things for us to check with you first.
When we speak with you we will ask you:
Your height
Your weight
Possibly your dress size
If you need to travel outside of the UK for work.
Once your BMI is towards 18 or lower, insurers do like to try and understand why your weight is so low. They might ask you if you have any medical conditions that are causing your weight to be lower. You can find that insurers may be able to offer you life insurance at normal terms, but in some circumstances there could be a premium increase.
Your BMI might also be higher than this and insurers can start to increase your life insurance premiums if your BMI is over 30. The key thing is to really understand which insurers will offer the most competitive price no matter what your weight is.
If you travel abroad regularly for work this can also change your options for life insurance. UK insurers usually want you to be registered with a UK GP, have a UK bank account and class the UK as your main home, for them to be able to offer you life insurance. We work with both UK and international insurers so you can feel confident that we will be arranging the best life insurance for you.
Our award winning advisers are here to find the right insurer to match your needs, so that you can have the peace of mind that comes with life insurance.
Income protection pays you a replacement of your monthly income, if you are unable to work due to ill health.
As a model your ability to work is often directly linked to you being fit and well. Your physical body is a key part of you being able to work. This can sometimes be seen as quite risky to insurers. In their eyes it doesn't take much for you to be told that you are not well enough to work e.g. a broken leg, pneumonia.
It's quite similar to a professional sportsperson. Your career is completely linked to your health and it's not as easy for you to carry on working if you are ill.
Depending upon the type of model that you are some insurers will not offer you income protection as they see you as a high risk for making a claim. That doesn't mean that all insurers won't or that you will have to go to an insurer with confusing terms and conditions, or silly pricing. It just means that picking the right income protection provider for you as is absolutely essential.
Our expert advisers recommend income protection for people every day and we will be able to let you know exactly what you can have. Get in touch today for a no obligation quotation.
Critical illness cover pays out a cash lump sum of money, if you are diagnosed with a medical condition that is listed in the insurer's claims set e.g. cancer, heart attack, stroke.
Critical illness cover is one of the main insurances that people like to consider having. Your work as a model does not put you at a higher risk of claiming on a critical illness policy, so the good news is that you should have options with most insurers in the UK.
There is one claimable condition within critical illness cover that you might be restricted on, or not be offered. Total permanent disability (TPD) is a claimable condition that insurers can see as a higher risk of you claiming on. TPD is basically saying that if you become ill and can never work again in your current occupation, that the policy will pay out.
We often see exclusions on total permanent disability, it's far more common than people think. It's incredibly hard to claim on this condition so whilst this is not ideal, it should not put you off the main cover of cancer, heart attacks, stroke and more.
Our expert advisers will find the right critical illness policy to match your work.
We work alongside a specialist travel broker to get you the travel insurance that you need. To find out more, please visit our travel page here.
Commercial model
Editorial model
Fashion model
Fitness model
Foot model
Glamour model
Hand model
Lingerie model
Print model
Promotional model
Swimwear model
Supermodel
Acting
Ambassador projects
Catwalk shows
Fitness regimes
Performance arts
Travel
Client Reviews
Cura Financial Services has been rated 5 out of 5 based on 724 reviews.
Review by Alexa on 1st August 2023
"Great advice. People very kind and information very clear " - 5 
You can read more of our reviews here.

"Alan and his team were great! Alan helped get me cover where my own company could not (I work in financial services too!) Would highly recommend and will come back in the future."

"Krystle was fantastic throughout and managed to knock almost 50% off my current life insurance premium."

"Leanne couldn't have been more helpful and thoughtful with her questions and work on my enquiry."

"Couldn't rate more highly. I moved from another broker due to slow response speeds. Mark responded really quickly (sometimes from his holiday!)"

"Kathryn and her colleagues were very helpful because of my recent illness."

"Nick was my advisor, Excellent knowledge of products and what I needed, not just pushing me into a sale/policy, will always refer to him in the future."

"I would like to say a very big thank you especially to Amy you really went above and beyond."

"Fantastic at keeping in contact. Happy with how they dealt with my more complex medical history. Would recommend Vivek and the team!"

"Annaliese was absolutely fantastic, making us both feel at ease and helping us navigate issues that had caused us problems with previous attempts to obtain insurance."

Talk to a Friendly Adviser
Please feel free to call us on
0800 567 7450
and one of our qualified insurance advisers will be happy to assist you.
Please feel free to request a quote from us using our online form. The more information that you can provide us about your health conditions, hobbies, travel and/or occupation, the more accurate indications of price we'll be able to give you.
Experienced and knowledgeable advisers
Specialist advice with no fees to pay
Full assistance with all of your paperwork
Put your policy into trust at no cost
A dedicated insurance adviser for you
Here's our latest guides, musings, charity work, podcast, awards and industry updates. There's a lot going on!