By clicking on submit I / We give consent for you to call me / us on the number provided to discuss my / our financial requirements.
Life Insurance, Critical Illness Cover and Income Protection for Firefighters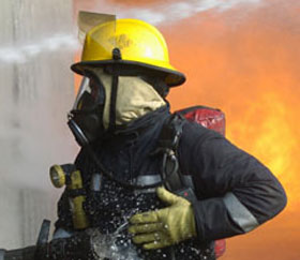 Example Occupations: Fireman, Retained Firefighter
Possible Risks: Working above 40 feet, equipment safety, exposure to dangerous chemicals, severe burns, lung damage
Occupational Duties: Fire prevention, road traffic collisions, fire control, crowd control
Life Insurance for firefighters can generally be accepted at standard terms with most insurance providers. As a firefighter your Life Insurance application will be quite straight forward providing that you have no significant personal or family medical disclosures and that your work does not take you abroad.
Critical Illness Cover for firefighters will also typically be accepted at standard terms with most insurers. Insurance providers do not see that being a firefighter will typically increase the risk of you being diagnosed with a critical illness. The Total and Permanent Disability option is not available to firefighters but this is a relatively small part of the policy and is considered to be an optional add-on. Any application that you place will focus more upon your health, foreign travel and hazardous pastimes rather than your occupation.
Firefighters Income Protection policies are available at standard terms with certain insurance providers. It is important that you apply for an own occupation definition for the policy, which will mean that any claims that you make are assessed upon your ability to work as a firefighter. Other definitions available are suited occupation or any occupation definition, resulting in any claim that you place being assessed on your ability to perform any like job or any job at all. These latter two definitions still provide valuable cover, but are more difficult to claim on than an own occupation policy. Our financial advisers can ensure that your application is placed with the correct insurer to enhance your chances of being offered an own occupation policy.
Income Protection for firefighters will be setup with a deferment period of 1 day, 1 week, 4 weeks, 8 weeks, 13 weeks, 26 weeks or 52 weeks. The deferment period sets the amount of time that you must wait to receive your policy payout from the time that you are no longer able to work. Factors such as any employment benefits you receive, savings and budget that you have should be used to inform your decision as to which deferment period suits you. Our financial advisers regularly help clients to determine which deferment period best suits their individual circumstances and we are happy to discuss the benefits of different options with you.
Occupations:
Fireman
Retained Firefighter

"Alan and his team were great! Alan helped get me cover where my own company could not (I work in financial services too!) Would highly recommend and will come back in the future."

"Krystle was fantastic throughout and managed to knock almost 50% off my current life insurance premium."

"Very helpful, James worked hard to find the right cover for me and explore the detail with the underwriters."

"Couldn't rate more highly. I moved from another broker due to slow response speeds. Mark responded really quickly (sometimes from his holiday!)"

"Kathryn and her colleagues were very helpful because of my recent illness."

"Nick was my advisor, Excellent knowledge of products and what I needed, not just pushing me into a sale/policy, will always refer to him in the future."

Talk to a Friendly Adviser
Please feel free to call us on
0800 567 7450
and one of our qualified insurance advisers will be happy to assist you.
Please feel free to request a quote from us using our online form. The more information that you can provide us about your health conditions, hobbies, travel and/or occupation, the more accurate indications of price we'll be able to give you.
Experienced and knowledgeable advisers
Specialist advice with no fees to pay
Full assistance with all of your paperwork
Put your policy into trust at no cost
A dedicated insurance adviser for you
Here's our latest guides, musings, charity work, podcast, awards and industry updates. There's a lot going on!