Tachycardia & Life Insurance
By clicking on submit I / We give consent for you to call me / us on the number provided to discuss my / our financial requirements.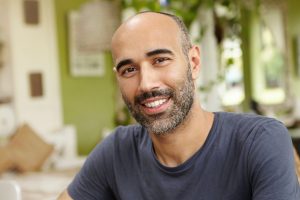 Life Insurance for people with tachycardia can be available with a number of insurance providers. The insurer that you approach will want to know what investigations you have had, the type of tachycardia that is present, the regularity of episodes and what treatment is in place. The insurer may want to know details about your heart rate and will probably want to see a report from your GP to confirm this information.
For those with mild tachycardia that is limited to ectopic beats it is possible that Life Insurance may be available at normal terms. Where more severe forms of tachycardia are diagnosed, such as supraventricular tachycardia, if Life Insurance is available it will may be at non-standard terms (premium increase).
Critical Illness Cover for people with tachycardia may also be available at standard terms depending upon the severity of diagnosis, treatments in use and regularly of attacks. The milder the condition the more likely it is that normal terms will be available for Critical Illness Cover. If a more severe form of tachycardia is present, strong medications are in use and/or there are regular flare ups of the condition, it is possible that the insurer may choose to offer Critical Illness Cover at special terms (premiums increase).
Income Protection for people with mild tachycardia will generally be available at standard terms if you place your application with an insurer that offers favourable terms for the condition. Where a more severe form of tachycardia is present the insurer may choose to offer non-standard terms for Income Protection (premium increase). The insurer will be particularly interested in the results of any investigations you have had, the types of medications that are in use, the time since diagnosis and the frequency and severity of the attacks that you experience.
The most common form of tachycardia is supraventricular tachycardia which is characterised by periods of an increased heartbeat that can last anywhere from a couple of seconds to days. These ectopic beats are fast and irregular and are not generally life threatening. The causes can be a secondary medical condition or triggers such as stress, certain medications, excessive caffeine or alcohol consumption.
Also known as: Supraventricular tachycardia (SVT), atrioventricular nodal re-entry tachycardia (AVNRT), atrial tachycardia, postural tachycardia syndrome (PoTS), ventricular tachycardia
Linked with: Wolff-Parkinson-White syndrome (WPW), atrial fibrilation
Some potential problems experienced by individuals who have tachycardia include:
Fast heartbeat
Breathlessness
Chest pain
Fainting
Fatigue
Acebutolol
Acebutolol Hydochloride (Sectral)
Adenosine (Adenocor)
Amiodarone
Amiodarone Hydrochloride (Cordarone X, Minijet amiodarone)
Aspirin
Atenolol
Betaloc
Bisoprolol fumarate (Cardicor, Emcor)
Bivalirudin (Angiox)
Carvedilol
Catheter ablation
Clopidogrel (Plavix)
Digoxin (Lanoxin)
Diltiazem
Disopyramide (Rythmodan capsules)
Disopyramide phosphate (Rythmodan)
Electrocardiogram (ECG)
Flecainide
Flecainide Acetate (Tambocor)
Lidocaine hydrochloride (Minijet Lidocaine)
LopresorMetoprolol
Nadolol (Corgard)
Oxprenolol
Propafenone
Propafenone Hydrochloride (Arythmol)
Propranolol Hydrochloride (Inderal, Syprol)
Sotacor
Sotalol
Sotalol Hydrochloride (Beta-Cardone)
Tenormin
Trasicor
Valsalva manoeuvre
Verapamil
Verapamil Hydrochloride (Cordilox, Securon, Univer, Vera-Til, Vertab, Zolvera)
By clicking on the link(s) above you will be departing from the regulatory site of Special Risks Bureau. The Special Risks Bureau (Cura Financial Services) is not responsible for the accuracy of the information contained within the linked site(s).


"Alan and his team were great! Alan helped get me cover where my own company could not (I work in financial services too!) Would highly recommend and will come back in the future."

"Krystle was fantastic throughout and managed to knock almost 50% off my current life insurance premium."

"Very helpful, James worked hard to find the right cover for me and explore the detail with the underwriters."

"Couldn't rate more highly. I moved from another broker due to slow response speeds. Mark responded really quickly (sometimes from his holiday!)"

"Kathryn and her colleagues were very helpful because of my recent illness."

"Nick was my advisor, Excellent knowledge of products and what I needed, not just pushing me into a sale/policy, will always refer to him in the future."

Talk to a Friendly Adviser
Please feel free to call us on
0800 567 7450
and one of our qualified insurance advisers will be happy to assist you.
Please feel free to request a quote from us using our online form. The more information that you can provide us about your health conditions, hobbies, travel and/or occupation, the more accurate indications of price we'll be able to give you.
Experienced and knowledgeable advisers
Specialist advice with no fees to pay
Full assistance with all of your paperwork
Put your policy into trust at no cost
A dedicated insurance adviser for you
Here's our latest guides, musings, charity work, podcast, awards and industry updates. There's a lot going on!