Sarcomas & Life Insurance
By clicking on submit I / We give consent for you to call me / us on the number provided to discuss my / our financial requirements.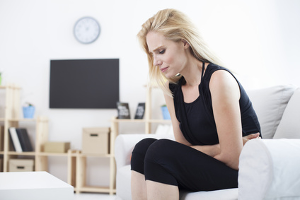 When you apply for Life Insurance after having a sarcoma you may be able to secure standard terms of cover depending upon your specific diagnosis. The insurer will want to know the location of the sarcoma, time of diagnosis, the number of tumours that you had, if they were malignant or benign, how they were treated, if there have been any recurrences and the staging/grading of the tumour. If the sarcoma was benign it is possible that you will be able to secure Life Insurance at normal terms. If the sarcoma was cancerous it is likely that the insurer will apply a premium rating to your Life Insurance for a number of years following the end of your treatment.
Critical Illness Cover for people who have had sarcomas may be available at normal terms if the tumour was benign and there has been sufficient time since diagnosis and treatment has ended. The insurer may want to see a report from your GP detailing the location of the sarcoma(s), when you were diagnosed, the treatments that you were undertaken and the time since your treatment ended. Where the sarcoma was diagnosed as cancerous it is possible that the insurer may place a loading to the policy premium for a number of years since you finished treatment, or exclude cancer from the policy claims set.
Income Protection for those who have had sarcoma(s) may be available at standard terms. This will depend upon whether or not the sarcoma was benign, how many you have had and the time since diagnosis and treatment ended. If the sarcoma had been cancerous then the insurer will probably offer terms with an increase to the policy premium or a cancer exclusion to the policy.
Soft tissue sarcomas are tumours that form within fat, muscle, fibrous tissue, blood vessels and nerves; it is also possible to have sarcomas develop within the bone. The symptoms associated with sarcomas are very specific to the area of the body that is affected. This means that whilst you may have pain and discomfort which leads you to identify that there is something wrong, it is also possible that you could have a sarcoma with no obvious symptoms.
Also known as: Soft tissue sarcoma, leiomyosarcomas, liposarcomas, angiosarcomas, gastrointestinal stromal tumours (GISTs), Kaposi's sarcoma, ostepsarcoma, Ewing's tumours, rhabdomysarcomas, malignant peripheral nerve sheath tumour (MPNST), myxfibrosarcoma, fibromatosis, Desmoid tumour, synovial sarcoma, lymphangiosarcoma, haemangiosarcoma, alveolar soft part sarcoma, dermatofibrosarcoma protuberans (DFSP), desmoplastis small round cell tumour, epithelioid sarcoma, extraskeletal myoxid chondrosarcoma, giant cell fibroblastoma (GCF)
Linked with: Neurofibromatosis type 1 (NF1), retinoblastoma, radiotherapy, chemical exposures, human heresvirus 8 (HHV-8), HIV, von Recklinghausen's disease
Some potential problems experienced by individuals who have had sarcomas include:
Soft painless lump
Breathlessness
Abdominal pain
Fear of the cancer returning
Low mood
Use of prosthetics
Biopsy
Chemotherapy
Magnetic resonance imaging (MRI) scan
Occupational therapy
Physiotherapy
Radiotherapy
Reconstructive plastic surgery
Surgery
By clicking on the link(s) above you will be departing from the regulatory site of Special Risks Bureau. The Special Risks Bureau (Cura Financial Services) is not responsible for the accuracy of the information contained within the linked site(s).

"Alan and his team were great! Alan helped get me cover where my own company could not (I work in financial services too!) Would highly recommend and will come back in the future."

"Krystle was fantastic throughout and managed to knock almost 50% off my current life insurance premium."

"Very helpful, James worked hard to find the right cover for me and explore the detail with the underwriters."

"Couldn't rate more highly. I moved from another broker due to slow response speeds. Mark responded really quickly (sometimes from his holiday!)"

"Kathryn and her colleagues were very helpful because of my recent illness."

"Nick was my advisor, Excellent knowledge of products and what I needed, not just pushing me into a sale/policy, will always refer to him in the future."

Talk to a Friendly Adviser
Please feel free to call us on
0800 567 7450
and one of our qualified insurance advisers will be happy to assist you.
Please feel free to request a quote from us using our online form. The more information that you can provide us about your health conditions, hobbies, travel and/or occupation, the more accurate indications of price we'll be able to give you.
Experienced and knowledgeable advisers
Specialist advice with no fees to pay
Full assistance with all of your paperwork
Put your policy into trust at no cost
A dedicated insurance adviser for you
Here's our latest guides, musings, charity work, podcast, awards and industry updates. There's a lot going on!