Right Bundle Branch Block
By clicking on submit I / We give consent for you to call me / us on the number provided to discuss my / our financial requirements.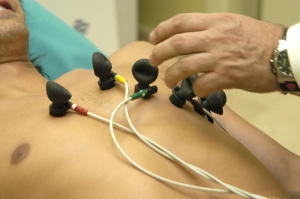 When you have right bundle branch block your Life Insurance application will be reviewed by the insurance provider alongside a report from your doctor. By contacting your doctor the insurer can fully assess your medical history and underwrite your policy with a clear picture of your health. Where right bundle branch block is very mild some insurers may be able to offer you standard terms for Life Insurance. However it is more normal for those with the condition to have the Life Insurance policy accepted at special terms.
Critical Illness Cover is currently unavailable for those with right bundle branch block.
Income Protection is currently unavailable for those with right bundle branch block.
As an alternative to Income Protection you should consider Accident, Sickness and Unemployment Cover. An Accident, Sickness and Unemployment policy provides between 12 and 24 months of income replacement should you be unable to work due to disability, significant injury or involuntary redundancy. Your diagnosis of right bundle branch block will not be considered by the insurer at the point of your application, but it will be taken into account and excluded from any claims that you make.
What is Panic Attacks Right Bundle Branch Block?
Also Known as: RBBB
Linked with: Coronary heart disease, cardiomyopathy, left ventricular hypertrophy, high blood pressure, aortic stenosis, sarcoidosis, rheumatoid arthritis, systemic lupus erythematosus, coronary artery disease, Lyme disease
Possible Symptoms: Slow heart rhythm
Right bundle branch block can be diagnosed in individuals with healthy hearts or in those who have some form of heart disease. The condition is identified by monitoring the electrical pathways within the heart and establishing if they are performing at a slower rate than normal.
Some potential problems experienced by individuals who have right bundle branch block include:
Breathlessness after exercise
Dizziness
Fainting
ECG
Pacemaker
Treatment based upon underlying cause

"Alan and his team were great! Alan helped get me cover where my own company could not (I work in financial services too!) Would highly recommend and will come back in the future."

"Krystle was fantastic throughout and managed to knock almost 50% off my current life insurance premium."

"Very helpful, James worked hard to find the right cover for me and explore the detail with the underwriters."

"Couldn't rate more highly. I moved from another broker due to slow response speeds. Mark responded really quickly (sometimes from his holiday!)"

"Kathryn and her colleagues were very helpful because of my recent illness."

"Nick was my advisor, Excellent knowledge of products and what I needed, not just pushing me into a sale/policy, will always refer to him in the future."

Talk to a Friendly Adviser
Please feel free to call us on
0800 567 7450
and one of our qualified insurance advisers will be happy to assist you.
Please feel free to request a quote from us using our online form. The more information that you can provide us about your health conditions, hobbies, travel and/or occupation, the more accurate indications of price we'll be able to give you.
Experienced and knowledgeable advisers
Specialist advice with no fees to pay
Full assistance with all of your paperwork
Put your policy into trust at no cost
A dedicated insurance adviser for you
Here's our latest guides, musings, charity work, podcast, awards and industry updates. There's a lot going on!