Psoriatic Arthritis & Life Insurance
By clicking on submit I / We give consent for you to call me / us on the number provided to discuss my / our financial requirements.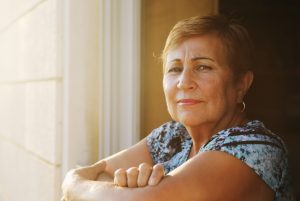 Life Insurance for those with psoriatic arthritis can result in a policy being accepted at either standard or increased premiums, based upon the medications that you take and any other medical disclosures that you have. A psoriatic arthritis Life Insurance application will require you to detail if your condition is well controlled, the severity of the condition and the types of medication that you take.
If your psoriatic arthritis is well controlled, has mild symptoms and you are not taking strong medication for the condition, you may be able to secure standard rates on your policy. If you are taking anti TNFs such as imflixmab, or anti-disease modifying drugs such as methotrexate, then your policy premiums will likely be subject to a light premium loading.
Critical Illness Cover for those with psoriatic arthritis will require additional assessment by the insurance underwriters, to establish the full extent of the condition upon your health. Where strong medication is in use it is likely that your premium will be increased or an exclusion placed on your policy for any claim related to your illness. You may be able to choose between higher premiums with your condition covered, or a normal premium with it excluded depending upon which provider you choose. Please speak with one of our qualified advisers to help you discuss the best options for your circumstances.
It is possible that in certain circumstances if the condition is very severe then an application for Critical Illness Cover could be declined.
Income Protection for people with psoriatic arthritis will be underwritten very strictly and unfortunately some providers will not be able to offer cover at all. This is due to the high number of Income Protection claims for musculoskeletal problems. Certain providers can offer cover but this will depend on the medication you take, the severity of the condition and what you do for a living. If cover can be offered it is likely to come with a exclusion for psoriatic arthritis. It is certainly best speaking to an qualified adviser to help you place this cover.
GET AN INCOME PROTECTION QUOTE
If Income Protection is unavailable you may be eligible for Accident, Sickness and Unemployment cover. This policy offers short term Accident and Sickness Cover that will pay for between 12 and 24 months if you cannot work due to ill health. Please note however the plans come with exclusions and this will certainly apply to your existing condition(s).
What is Psoriatic Arthritis?
Psoriatic arthritis causes pain and stiffness in one or more joints of the diagnosed, primarily affecting the hands and feet. This inflammatory arthritis is a long-term condition and can also cause pain and discomfort in the ligaments and tendons. The condition is often linked with psoriasis which causes a red and scaly skin rash. The symptoms of psoriatic arthritis usually flare up and then abate for a time. The symptoms of psoriatic arthritis tend to follow one of the following patterns: asymmetrical oligoarticular arthritis, symmetrical polyarthritis, spondylitis (possibly with sacroiliitis), distal interphalangeal joint predominant, arthritis mutlians.
Also known as: PsA, arthritis psoriatica, arthropathic psoriasis, psoriatic arthropathy
Linked with: Arthritis, psoriasis, dactylitis, spondylitis, Juvenile idiopathic arthritis
Some potential problems experienced by individuals who have psoriatic arthritis include:
Swollen fingers
Inflammed joints
Thickening or pitted nails
Tenderness in the heel
Rashes
Difficulty fastening buttons
Difficulty holding cups and cutlery
Morning stiffness
Conjunctivitis, iritis, uveitis
Fatigue
Jaw pain and headaches
Anti TNFs – Imflixmab
Corticosteroids
COX-2 inhibitors, coxibs – Celecoxib, Etoricoxib
Disease-modifying anti-rheumatic drugs, DMARDs – Leflunomide, Sulfasalazine, Methotrexate
Non-steroidal anti-inflammatory drugs, NSAIDs – Ibuprofen, Naproxen, Diclofenac

"Alan and his team were great! Alan helped get me cover where my own company could not (I work in financial services too!) Would highly recommend and will come back in the future."

"Krystle was fantastic throughout and managed to knock almost 50% off my current life insurance premium."

"Very helpful, James worked hard to find the right cover for me and explore the detail with the underwriters."

"Couldn't rate more highly. I moved from another broker due to slow response speeds. Mark responded really quickly (sometimes from his holiday!)"

"Kathryn and her colleagues were very helpful because of my recent illness."

"Nick was my advisor, Excellent knowledge of products and what I needed, not just pushing me into a sale/policy, will always refer to him in the future."

Talk to a Friendly Adviser
Please feel free to call us on
0800 567 7450
and one of our qualified insurance advisers will be happy to assist you.
Please feel free to request a quote from us using our online form. The more information that you can provide us about your health conditions, hobbies, travel and/or occupation, the more accurate indications of price we'll be able to give you.
Experienced and knowledgeable advisers
Specialist advice with no fees to pay
Full assistance with all of your paperwork
Put your policy into trust at no cost
A dedicated insurance adviser for you
Here's our latest guides, musings, charity work, podcast, awards and industry updates. There's a lot going on!