Pseudoxanthoma Elasticum & Life Insurance
By clicking on submit I / We give consent for you to call me / us on the number provided to discuss my / our financial requirements.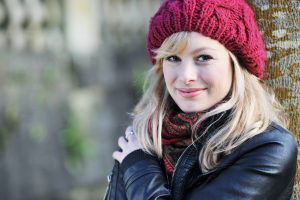 Life Insurance for those with pseudoxanthoma elasticum will need to be reviewed by the insurance provider on a case by case basis. The insurer will want to see a report from your GP to establish how the condition affects you, if there are any complications to the blood vessels, any pain that you experience and any secondary conditions that are present. It is probable that any cover for Life Insurance that can be made will be at non-standard terms which will involve an increase to the base policy premium.
Critical Illness Cover for people with pseudoxanthoma elasticum will not generally be available with most standard insurers. Any application that you place for Critical Illness Cover will be reviewed in conjunction with a report from your GP and will include details such as the time since diagnosis, severity of symptoms and treatments in use. Critical Illness Cover applications for those with pseudoxanthoma elasticum will need to be assessed on a case by case basis with the insurers senior underwriting team.
Income Protection for those with pseudoxanthoma elasticum is often unavailable in the standard insurance market. The insurance provider that you approach will want to know if the condition has impacted upon your ability to work, the frequency and severity of your symptoms, and any secondary conditions that you have. Your application for Income Protection will be reviewed on an individual basis by the insurers senior medical underwriting team.
ENQUIRE ABOUT INCOME PROTECTION
Where Income Protection is unavailable it may be worthwhile considering Accident, Sickness and Unemployment cover. This type of policy will offer 12-24 months of income replacement if you are unable to work due to disability, long-term illness or involuntary redundancy. Accident, Sickness and Unemployment policies are not medically underwritten which means that your pseudoxanthoma elasticum will have no bearing upon the policy acceptance terms. However any claim that you place will exclude pre-existing medical conditions including pseudoxanthoma elasticum.
What is Pseudoxanthoma Elasticum?
Pseudoxanthoma elasticum is an inherited condition that is diagnosed when fragmentation and calcification occurs within the elastic fibres of the skin, causing the skin to take on a cobblestone-like appearance. Affecting more women than men the condition leads to complications within the retinal, dental, cardiovascular and gastrointestinal systems.
Also known as: PXE
Linked with: Joint hypermobility, atherosclerosis, hypertension, coronary artery disease, angina, myocardial infraction, Ehlers-Danlos syndrome, Marfan's syndrome, Buschke-Ollendorff syndrome, Fe-deficient anaemia, diabetes mellitus, heart attacks
Some potential problems experienced by individuals who have pseudoxanthoma elasticum include:
Skin lesions
Fatigue
Retinal haemorrhage
Mitral valve prolapse
Mitral regurgitation
Avoid heavy lifting
Avoiding contact sports
Dietary considerations
Family planning considerations
Medication considerations
Regular eye exams
Self-monitor of visual ability using an Amsler grid
Self-monitor for signs of gastrointestinal bleeding
Use of dietary supplements
Bi-yearly fundus examination
Echocardiogram (ECG)
Endoscopy
FBC and ferritin blood tests
Fluorescein Angiography
Optical Coherence Tomography (OCT)
By clicking on the link(s) above you will be departing from the regulatory site of Special Risks Bureau. The Special Risks Bureau (Cura Financial Services) is not responsible for the accuracy of the information contained within the linked site(s).

"Alan and his team were great! Alan helped get me cover where my own company could not (I work in financial services too!) Would highly recommend and will come back in the future."

"Krystle was fantastic throughout and managed to knock almost 50% off my current life insurance premium."

"Very helpful, James worked hard to find the right cover for me and explore the detail with the underwriters."

"Couldn't rate more highly. I moved from another broker due to slow response speeds. Mark responded really quickly (sometimes from his holiday!)"

"Kathryn and her colleagues were very helpful because of my recent illness."

"Nick was my advisor, Excellent knowledge of products and what I needed, not just pushing me into a sale/policy, will always refer to him in the future."

Talk to a Friendly Adviser
Please feel free to call us on
0800 567 7450
and one of our qualified insurance advisers will be happy to assist you.
Please feel free to request a quote from us using our online form. The more information that you can provide us about your health conditions, hobbies, travel and/or occupation, the more accurate indications of price we'll be able to give you.
Experienced and knowledgeable advisers
Specialist advice with no fees to pay
Full assistance with all of your paperwork
Put your policy into trust at no cost
A dedicated insurance adviser for you
Here's our latest guides, musings, charity work, podcast, awards and industry updates. There's a lot going on!