World Cancer Day Statistics 2019
By clicking on submit I / We give consent for you to call me / us on the number provided to discuss my / our financial requirements.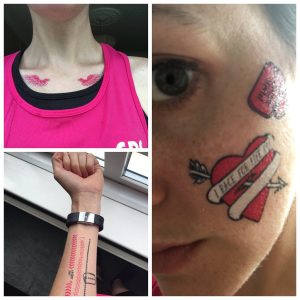 As we prepare for World Cancer Day, 4 February, I think it's a good idea to put things into perspective. For me, I am beyond fortunate. My extended family has a history of skin cancer, but no-one has had any cancer that has caused life changing issues.
I am so grateful for that, and I am touching every piece of wood that I can for good luck, that it stays that way. Cancer statistics are thrown about like theirs no tomorrow, so I have tried to pick out some of the ones that have really hit home to me.
Did you know
Cancer can ruin lives and destroy families. But that isn't always the case. Some people are able to beat cancer, again and again, their strength is inspiring.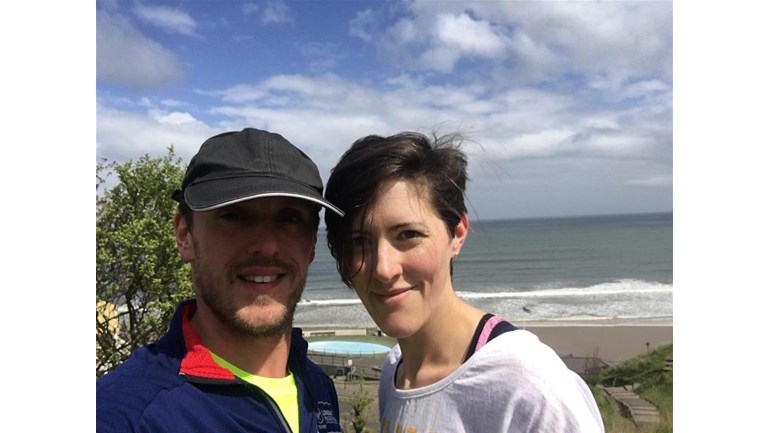 I regularly support charities and one thing that I did a couple of years ago, that I am very proud of, was a 5k Race for Life for Cancer Research UK. I did a lot of training with my husband Alan, who is one of those crazy people that gets up to do bootcamps at 5am in the morning. This is us in sunny Filey, North Yorkshire. Having hypermobility syndrome, in the way that it affects me specifically, running is not the best of things in the world health wise.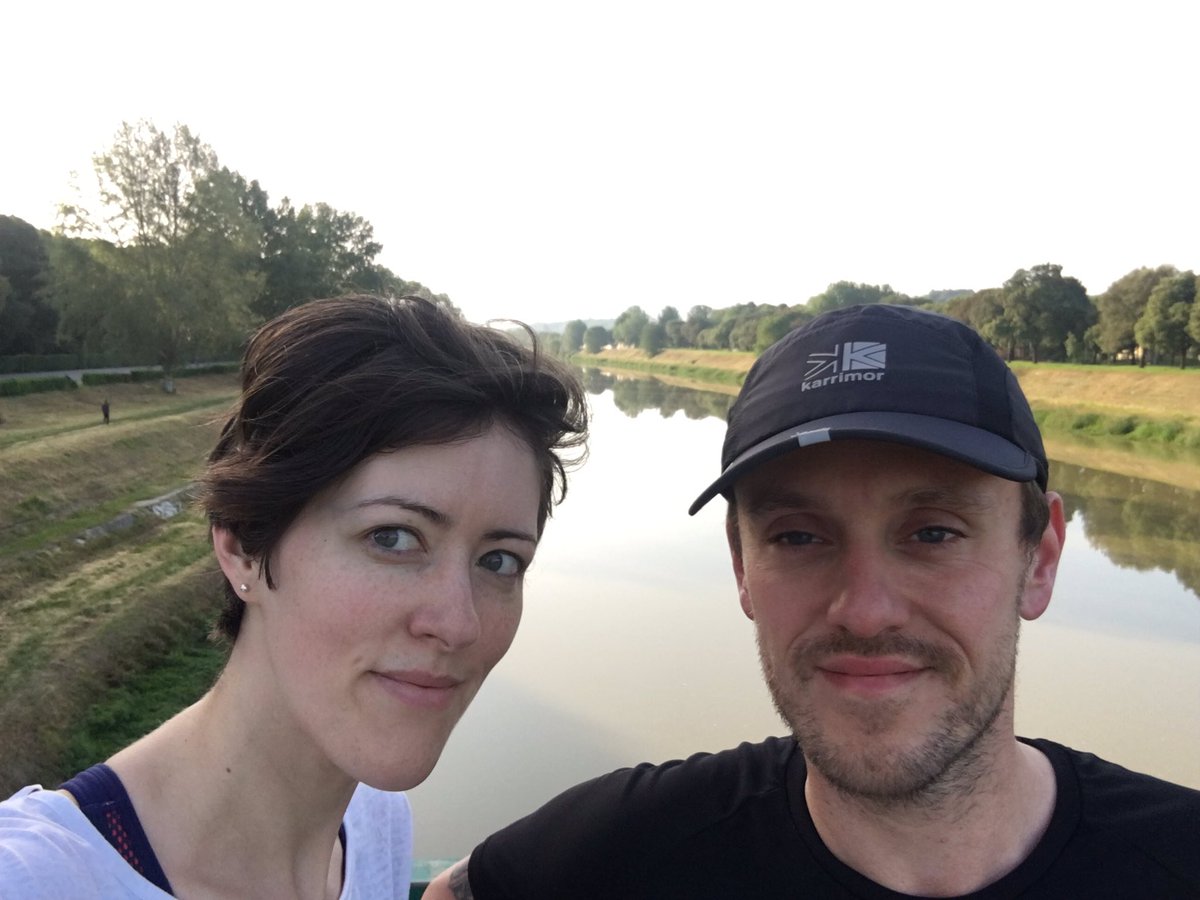 Alan came with me and made sure that I was safe when I was doing my runs. My sisters lives in Florence Italy (I know, fancy!), and this is a pic of us during a run there, posing on a bridge over the Arno. I have always made fun of Alan for filling half of our suitcases with his running gear, and there I was doing the same! It all helped me to build my strength for doing the 5k Race for Life and even more importantly I was about 5 weeks pregnant when I did it, do I get extra kudos for that? So, when I say I did a run, I kind of did that embarrassing run walk thing when you go to cross the road and the traffic lights turn green and you try to make it look like you are moving as quick as possible for the cars, for the full 5k. I think I owned it.
In all seriousness, I did the run because I had heard the story of a woman called Suzy, who had medullary breast cancer. A colleague of mine told me about her, the 20 weeks of chemotherapy that would then be followed by a double mastectomy, the worry of genetic testing her family. I find stories like Suzy's very sobering. I have health conditions, I am often in pain, I have to adapt some things that I do, I cannot do certain things due to my physical and mental health. Most people won't notice because I adapt things subtly. But Suzy's story really hit home that it's always important to give yourself a moment to feel sorry for yourself, then make sure that you get back up and face the world, because there are so many things to be grateful for.
As always with my blog posts, I have given you my thoughts and experiences on things from a personal perspective; sorry for the ramblings above. I'm now going to follow it up with a bit of knowledge from my work, that I hope will help educate people on what they need to know about insurance and cancer.
Insider Insight
We have arranged insurance for people that have had breast cancer, leukaemia, non-hodgkin's lymphoma, skin cancer, testicular cancer and more!
There are insurances available if you currently have cancer, keep an eye on the wording to check if the policy pays out for cancer related claims or not
We cannot give you an accurate quotation unless you tell us the type of cancer you had, when you had it, the staging and grading, the treatments you had and when they finished
Cancer is one of three core illnesses that are claimed on for critical illness cover, alongside heart attacks and strokes
There are lots of things to know about cancer and insurance, I'm not going to cover them all here, mainly because I don't want you to fall asleep. If you are going to take anything away from this blog, I hope that it's the fact that having cancer doesn't stop you from having insurance. Honestly, depending upon your circumstances it may be that the premiums are higher, or that we have to look outside the standard insurance market for cover. It's always worth having the chat, to see what you can have.
Facts
Smoking cigarettes greatly increases your risk of developing cancer
Being overweight is the second biggest cause of cancer in the UK
To reduce the risk of skin cancer, its important to choose suntan lotions with good UVA and UVB protection
Myths
Eating "super" foods prevents cancer
You can catch cancer from another person
Stress causes cancer
That's my recap of cancer and insurance, I hope it's been useful. If you want to know more then please feel free to look at the professional pages I have written below. I've kept the jargon to a minimum, and there are some videos I have done explaining different scenarios of arranging insurance after cancer, feel free to have a nosey.
CuraVision – The ABCs – Cancer
CuraVision – Health – Cancer
Cancer Life Insurance
Basal-Cell Carcinoma Life Insurance
Breast Cancer Life Insurance
Hodgkin Lymphoma Life Insurance
Kidney Cancer Life Insurance
Leukaemia Life Insurance
Non-Hodgkin Lymphoma Life Insurance
Ovarian Cancer Life Insurance
Prostate Cancer Life Insurance
Skin Cancer Life Insurance
Testicular Cancer Life Insurance
Thyroid Cancer Life Insurance
Can I get Critical Illness Cover after having Cancer?
Cancer Survivors and Insurance
Critical Illness Cover – Cancer
Critical Illness Cover Payouts for Breast Cancer
Life Insurance for Cancer Survivors

"Alan and his team were great! Alan helped get me cover where my own company could not (I work in financial services too!) Would highly recommend and will come back in the future."

"Krystle was fantastic throughout and managed to knock almost 50% off my current life insurance premium."

"Very helpful, James worked hard to find the right cover for me and explore the detail with the underwriters."

"Couldn't rate more highly. I moved from another broker due to slow response speeds. Mark responded really quickly (sometimes from his holiday!)"

"Kathryn and her colleagues were very helpful because of my recent illness."

"Nick was my advisor, Excellent knowledge of products and what I needed, not just pushing me into a sale/policy, will always refer to him in the future."

Talk to a Friendly Adviser
Please feel free to call us on
0800 567 7450
and one of our qualified insurance advisers will be happy to assist you.
Please feel free to request a quote from us using our online form. The more information that you can provide us about your health conditions, hobbies, travel and/or occupation, the more accurate indications of price we'll be able to give you.
Experienced and knowledgeable advisers
Specialist advice with no fees to pay
Full assistance with all of your paperwork
Put your policy into trust at no cost
A dedicated insurance adviser for you
Here's our latest guides, musings, charity work, podcast, awards and industry updates. There's a lot going on!