The PPP goes live and the first Inbetweenysode
By clicking on submit I / We give consent for you to call me / us on the number provided to discuss my / our financial requirements.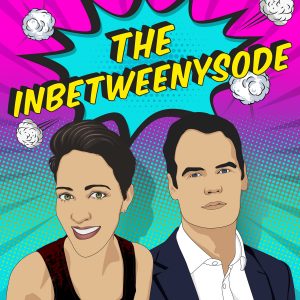 The Practical Protection podcast has gone live!
We were invited to lead an industry think tank this week. We shared our views of the insurance market and what we think are the key challenges for everyone given the current pandemic.
We focused upon what we see as the main areas that are going to stand out during and post lockdown: self-employment, mental health and financial difficulties.
I loved the opportunity to express my desire and see the determination of the insurance world to continue to improve access to insurance.
I have experienced the difficulties in arranging insurance when you have a mental health condition, personally and as an adviser. I am a huge advocate for improvements to the questions that are asked of people, developing empathetic routes to insurance and support structures throughout the application and medical underwriting stages.
My main point today was to get the message across, that anxiety and stress are normal and healthy. We all have some form of stress or anxiety, it is a natural physiological response to many situations.
There are times that anxiety becomes more marked (I know this from having generalised anxiety disorder and prior agoraphobia) that needs more support and intervention. There are distinctions that need to be understood more and we cannot assume that everyone that has been diagnosed with a mental health condition, is exactly the same as everyone else.
We have also launched our first Inbetweenysode of the podcast!
It is all about mental health and gives a kind of step-by-step guide on what happens during the application process. We talk about the questions that will be asked, how applications are assessed, why insurers view different situations as 'higher risks' and the types of decisions that may be made.
It's a shorter episode than usual and we hope that you like it.

"Alan and his team were great! Alan helped get me cover where my own company could not (I work in financial services too!) Would highly recommend and will come back in the future."

"Krystle was fantastic throughout and managed to knock almost 50% off my current life insurance premium."

"Very helpful, James worked hard to find the right cover for me and explore the detail with the underwriters."

"Couldn't rate more highly. I moved from another broker due to slow response speeds. Mark responded really quickly (sometimes from his holiday!)"

"Kathryn and her colleagues were very helpful because of my recent illness."

"Nick was my advisor, Excellent knowledge of products and what I needed, not just pushing me into a sale/policy, will always refer to him in the future."

Talk to a Friendly Adviser
Please feel free to call us on
0800 567 7450
and one of our qualified insurance advisers will be happy to assist you.
Please feel free to request a quote from us using our online form. The more information that you can provide us about your health conditions, hobbies, travel and/or occupation, the more accurate indications of price we'll be able to give you.
Experienced and knowledgeable advisers
Specialist advice with no fees to pay
Full assistance with all of your paperwork
Put your policy into trust at no cost
A dedicated insurance adviser for you
Here's our latest guides, musings, charity work, podcast, awards and industry updates. There's a lot going on!