Rethink Mental Health Training
By clicking on submit I / We give consent for you to call me / us on the number provided to discuss my / our financial requirements.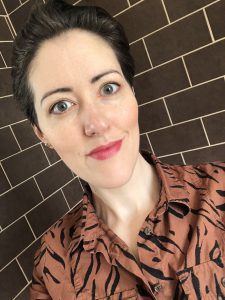 This week the charity Rethink have delivered two mental health sessions, focused upon ways to look after yourself during lockdown and those you work with.
I found these sessions really interesting and they fit nicely with a new self help book that I have been reading. It is the first self help book that I have read and it definitely hit some home truths.
The book clearly focused upon kindness to yourself and others. What really stood out to me, was the concept of giving yourself permission to say not to negativity in your life. That it is ok to distance yourself from people and situations that you are not finding healthy.
During the mental health training with Rethink, there was a statement that I really stood out to me, about what we are all currently going through:
"We are all in the same storm, but we are not in the same boat"
I found this incredibly powerful. I have been finding the lockdown both hard and at times easy. Being a business owner, mum to three young boys, daughter to two disabled parents and a new found job as a homeschooler, there has been a lot of pressure. But I keep focused by being grateful that I am with my family, that we are all safe, warm, have food and the space in our garden to run around and burn off energy.
That is a positive mindset to have but it's also important to sometimes let yourself be frustrated at what is currently going on. We are all out of our "normal", some of us are in different boats and even if our boat has everything that we need, we are not used to this storm.
I hope that you are all taking care and have support so that you are able to keep physically, emotionally and mentally safe through this time.

"Alan and his team were great! Alan helped get me cover where my own company could not (I work in financial services too!) Would highly recommend and will come back in the future."

"Krystle was fantastic throughout and managed to knock almost 50% off my current life insurance premium."

"Very helpful, James worked hard to find the right cover for me and explore the detail with the underwriters."

"Couldn't rate more highly. I moved from another broker due to slow response speeds. Mark responded really quickly (sometimes from his holiday!)"

"Kathryn and her colleagues were very helpful because of my recent illness."

"Nick was my advisor, Excellent knowledge of products and what I needed, not just pushing me into a sale/policy, will always refer to him in the future."

Talk to a Friendly Adviser
Please feel free to call us on
0800 567 7450
and one of our qualified insurance advisers will be happy to assist you.
Please feel free to request a quote from us using our online form. The more information that you can provide us about your health conditions, hobbies, travel and/or occupation, the more accurate indications of price we'll be able to give you.
Experienced and knowledgeable advisers
Specialist advice with no fees to pay
Full assistance with all of your paperwork
Put your policy into trust at no cost
A dedicated insurance adviser for you
Here's our latest guides, musings, charity work, podcast, awards and industry updates. There's a lot going on!