Offshore Workers Life Insurance - How Much Does It Cost
By clicking on submit I / We give consent for you to call me / us on the number provided to discuss my / our financial requirements.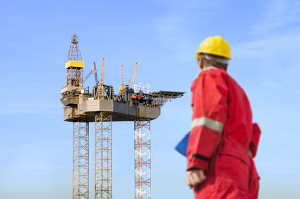 Offshore workers often work in hazardous occupations and in geographical locations that tend to be considered by insurers as being of high risk. There are a number of factors that may impact upon the cost of Life Insurance if you do work offshore.
When you apply for Life Insurance and you are an offshore worker the insurer is going to be interested in the following things:
Occupation – administrator, cook, aerial rigger, bell diver
Geographical location – North Sea, Angola, Nigeria, Libya, Saudi Arabia
Offshore/onshore rotation – 4 weeks on / 4 weeks off
Each of these factors will have some sort of a bearing on the policy terms that are offered for you for Life Insurance. Things can get more confusing when you are trying to choose the right insurer to place your application with, as different insurance providers assess these risks at varying degrees. It is impossible to say that there is one clear insurer that is best for offshore workers Life Insurance, as it will depend upon the combination of your occupation, locations and time abroad that will determine who is best to approach with your application.
In many circumstances offshore workers may be able to secure Life Insurance at standard terms. A 30 year old non-smoker working as an offshore drilling supervisor in the North Sea, on a typical 4 week on / 4 week off work rotation, may be able to secure the following insurance terms:
| Insurance | Benefit | Premium* |
| --- | --- | --- |
| Life Insurance | £150,000 over 20 years | £7.31 |
| Life and Critical Illness Cover | £150,000 over 20 years | £30.34 |
| Income Protection | £1500 per month, 13 week deferment, 2 year benefit | £15.89 |
| Income Protection | £1500 per month, 13 week deferment, paid to age 60 | £29.69 |
The insurances that may be available to an offshore worker in this situation are likely to be accepted at normal terms, if you approach the right insurer for your individual circumstances.
In the event that normal terms are not available to you due to your occupation it is probable that Life Insurance will be available at non-standard (special) terms. This will involve a premium increase based upon the insurers perceived risk to your life due to your offshore duties. With offshore workers the premium increase on the Life Insurance policy will come in the form of a 'per mille' loading. This means that every £1000 of cover that you insure yourself for, you will pay a set increase to the base policy premium; usually somewhere between £2 and £4 per month.
For an offshore rope access technician working in Angola on a 4 week on / 4 week off work rotation the policy premiums available may be subject to a per mille loading:
| Insurance | Benefit | Base Premium* | £2 per mille loading** | £4 per mille loading** |
| --- | --- | --- | --- | --- |
| Life Insurance | £150,000 over 20 years | £7.31 | £33.40 | £59.48 |
| Life and Critical Illness Cover | £150,000 over 20 years | £30.34 | £56.43 | £82.51 |
It is possible that the insurer may offer the alternative of an occupational exclusion on the Critical Illness policy instead of a premium loading. This would mean that your Critical Illness policy is available at the base premium but you would not be able to place a claim if you were to become seriously ill due to your occupation. Whilst this may not seem ideal there are typically at least 40 insurable conditions on a Critical Illness policy many of which are not linked to occupational hazards i.e. cancer, Alzheimers disease, Multiple Sclerosis.
Income Protection for those working in a hazardous occupation offshore will need to be placed with a specialist insurance provider who can consider the cover. Some Income Protection policies for offshore workers will place an exclusion for any inability to work due to events that occur on transit to and from your job; often applied to helicopter travel.
* Premiums are true as of research completed on 23 September 2015
**Per mille loadings calculated using approximate rating guidance, final premiums may differ

"Alan and his team were great! Alan helped get me cover where my own company could not (I work in financial services too!) Would highly recommend and will come back in the future."

"Krystle was fantastic throughout and managed to knock almost 50% off my current life insurance premium."

"Very helpful, James worked hard to find the right cover for me and explore the detail with the underwriters."

"Couldn't rate more highly. I moved from another broker due to slow response speeds. Mark responded really quickly (sometimes from his holiday!)"

"Kathryn and her colleagues were very helpful because of my recent illness."

"Nick was my advisor, Excellent knowledge of products and what I needed, not just pushing me into a sale/policy, will always refer to him in the future."

Talk to a Friendly Adviser
Please feel free to call us on
0800 567 7450
and one of our qualified insurance advisers will be happy to assist you.
Please feel free to request a quote from us using our online form. The more information that you can provide us about your health conditions, hobbies, travel and/or occupation, the more accurate indications of price we'll be able to give you.
Experienced and knowledgeable advisers
Specialist advice with no fees to pay
Full assistance with all of your paperwork
Put your policy into trust at no cost
A dedicated insurance adviser for you
Here's our latest guides, musings, charity work, podcast, awards and industry updates. There's a lot going on!