Market extends possible term on HIV Life Insurance to 25 years
By clicking on submit I / We give consent for you to call me / us on the number provided to discuss my / our financial requirements.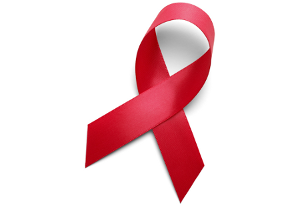 The Life Insurance market for people with HIV has been fairly stagnant for the last few years with insurers only offering maximum terms of 10 years. With the advances in medicines and patient access to these medications, it has been evident that the protection market has been behind with the times on improving the underwriting of their policies.
Thankfully this has now changed with certain insurers offering up to 15 years worth of Life Insurance cover for those with HIV. Additional insurance providers have moved even further forward within the market offering of up to 25 years worth of Life Insurance for those diagnosed with HIV.
The benefits of as long a term as possible for Life Insurance are clear, but this is especially so for someone with HIV where the term has previously been restricted to 10 years. The longer term can be vital when taking into account mortgage protection needs and the financial security of a young family.
This development indicates that the market is moving one step closer to recognising the huge advancements within the health industry and the success of HIV treatment available. Insurance providers are now demonstrating that they understand that with modern medication and treatment regimes, HIV individuals can live longer healthier lives.
Whilst insurance companies have improved the term of Life Insurance policies available to HIV clients, there is still the application of special ratings to monthly premium amounts. This means that HIV individuals will pay more than a person without the condition, however this is often the case with pre-existing medical conditions and Life Insurance.
With some insurers a person with HIV is likely to see the special ratings on their policy having a minimal difference between the cost of 10 or 20 years cover. For a term of 21 years and above there is currently a higher loading applied so we would always suggest comparing the prices for a 20 and 25 year plan to see which matches your budget.
The policies are still subject to full medical underwriting, and are processed in exactly the same way as they were previously, so there are no further tests to be carried out than would be needed to apply for a 10 year policy. There is no hardship in applying for a 20 year policy and then changing the term once the policy is underwritten and you are able to establish how the loadings will fit within your affordability and if a 25 year term is affordable. The advantage of a fully underwritten plan is that your pre-existing condition will not be excluded.
The enhanced underwriting terms for people with HIV in todays insurance industry is a great advancement in the market. It is hoped that other insurers will follow suit and make the market a lot more competitive for a currently undervalued client set. Such developments mean that a lot more people who really need Life Insurance cover will be able to get the policies more easily and at a price which is affordable to them. You cannot put a price upon the peace of mind of having Life Insurance when you need it most.
If you would like to discuss your Life Insurance needs please feel free to contact our insurance advisers for a no obligation quote on 0800 567 7450.

"Alan and his team were great! Alan helped get me cover where my own company could not (I work in financial services too!) Would highly recommend and will come back in the future."

"Krystle was fantastic throughout and managed to knock almost 50% off my current life insurance premium."

"Very helpful, James worked hard to find the right cover for me and explore the detail with the underwriters."

"Couldn't rate more highly. I moved from another broker due to slow response speeds. Mark responded really quickly (sometimes from his holiday!)"

"Kathryn and her colleagues were very helpful because of my recent illness."

"Nick was my advisor, Excellent knowledge of products and what I needed, not just pushing me into a sale/policy, will always refer to him in the future."

Talk to a Friendly Adviser
Please feel free to call us on
0800 567 7450
and one of our qualified insurance advisers will be happy to assist you.
Please feel free to request a quote from us using our online form. The more information that you can provide us about your health conditions, hobbies, travel and/or occupation, the more accurate indications of price we'll be able to give you.
Experienced and knowledgeable advisers
Specialist advice with no fees to pay
Full assistance with all of your paperwork
Put your policy into trust at no cost
A dedicated insurance adviser for you
Here's our latest guides, musings, charity work, podcast, awards and industry updates. There's a lot going on!