Life Insurance for People Working at Heights
By clicking on submit I / We give consent for you to call me / us on the number provided to discuss my / our financial requirements.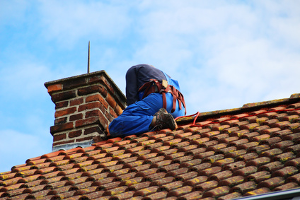 We are often approached by people who work at heights who have struggled to place their Life Insurance or have been offered ridiculously high premiums that they simply cannot justify. Some examples are scaffolders, rope access technicians, roofers, window cleaners, power line engineers, wind turbine engineers and oil rig workers, although there are many more.
The good news is that if you know where to look and who to approach there are often companies willing to offer cover at sensible prices for people who work at heights. After all the security measures in place for most people working at heights now are so strict that you are nearly as safe as you are on the ground!
How much could the Life Insurance cost?
This is dependant upon a number of factors including but not limited to your age, smoker status, geographical location of work and your medical history. To give you an idea of how much the Life Insurance may cost for someone who works at heights please look at the table below for some potential policy pricing.
For a male non-smoker, 30 years of age with a clear personal and family medical history:
| Type of Cover | Sum Assured | Policy Term | Monthly Premium* |
| --- | --- | --- | --- |
| Life Insurance | £150,000.00 | 25 years | £10.13 |
| Life and Critical Illness | £150,000.00 | 25 years | £35.90 |
We have also included a potential premium for Life and Critical Illness Cover as this is something that many people find a beneficial add on to their standalone Life Insurance. Critical Illness Cover will pay out the sum assured on a policy if you suffer from a serious illness that is covered by the insurer at the time that your policy is taken out. If you work at heights there is an increased risk of a serious injury from your occupational duties so it would be worthwhile considering this valuable cover.
We can also look at Income Protection for people who work at heights.
Ok, I am interested in applying for Life Insurance what do I do now?
If you are currently working at heights and are UK based there is a very strong chance we will be able to source your Life Insurance at standard terms (no price increase). If you work abroad then it will depend on the countries you visit and time spent in them. Even in those circumstances it is still worth checking and our advisers are always happy to look for you.
Please feel free to contact us on 0800 567 7450 and we will be able to place your insurance application with the correct insurance provider for your circumstances.
*The premiums indicated are true at the time of the article publishing and we cannot guarantee that the prices shown will be those available to you based on your individual circumstances.

"Alan and his team were great! Alan helped get me cover where my own company could not (I work in financial services too!) Would highly recommend and will come back in the future."

"Krystle was fantastic throughout and managed to knock almost 50% off my current life insurance premium."

"Very helpful, James worked hard to find the right cover for me and explore the detail with the underwriters."

"Couldn't rate more highly. I moved from another broker due to slow response speeds. Mark responded really quickly (sometimes from his holiday!)"

"Kathryn and her colleagues were very helpful because of my recent illness."

"Nick was my advisor, Excellent knowledge of products and what I needed, not just pushing me into a sale/policy, will always refer to him in the future."

Talk to a Friendly Adviser
Please feel free to call us on
0800 567 7450
and one of our qualified insurance advisers will be happy to assist you.
Please feel free to request a quote from us using our online form. The more information that you can provide us about your health conditions, hobbies, travel and/or occupation, the more accurate indications of price we'll be able to give you.
Experienced and knowledgeable advisers
Specialist advice with no fees to pay
Full assistance with all of your paperwork
Put your policy into trust at no cost
A dedicated insurance adviser for you
Here's our latest guides, musings, charity work, podcast, awards and industry updates. There's a lot going on!