Life Insurance for Cancer Survivors
By clicking on submit I / We give consent for you to call me / us on the number provided to discuss my / our financial requirements.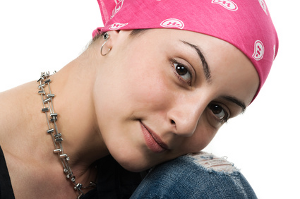 Life Insurance for many cancer survivors is certainly possible. The primary factors that are going to affect your application are the type of cancer, treatment, staging/grading and time since you last had treatment.
The most common types of cancer that we have arranged Life Insurance for include:
Bowel Cancer
Breast Cancer
Lung Cancer
Ovarian Cancer
Prostate Cancer
Skin Cancer
Testicular Cancer
For Life Insurance some very low staging/grading cancers that are resolved via surgery can be available shortly after the surgery and confirmation that the cancer has been removed. Where the cancer has been more aggressive (e.g. has spread to lymph nodes) and has been of a higher staging then you should be prepared that your policy premiums may be rated for about 5 to 10 years (depending upon the Insurer that you approach). There is also a possibility that your application could be declined if your cancer was severe and/or resulted in further medical complications.
The type of staging that you had should follow one of the following formats:
| Cancer Staging | Meaning |
| --- | --- |
| Stage 1, 2, 3, 4 (I, II, III, IV) | 1 – mild cancer, 4 – advanced cancer |
| Tumour (primary growth) | T1 – no spread, T3 – local spread has begun, T4 – spread to other organs |
| Nodes (spread to lymph nodes) | N0 – no spread, N1 – spread to local nymph nodes has occurred, N2 – more extensive spread to local nymph nodes |
| Metastases (spread to other organs) | M0 – no metastases, M1 – multiple organs affected |
Alternatively your cancer may have been graded. Cancer grading is categorised in terms of low, intermediate and high. Where low indicates that cells are slow growing and well differentiated, through to high where cells are fast growing and poorly differentiated. If there is any uncertainty as to the staging/grading that you had, do not worry, the Insurer will happily speak with your GP to establish your exact diagnosis.
Common types of cancer treatment include chemotherapy, drugs, hormone therapy, radiotherapy and surgery. When placing your application you will be asked how long you underwent treatment for the cancer, how long since your last treatment and whether this was successful. It is also possible to apply for Life Insurance following more unusual forms of treatment such as cryotherapy, high intensity focused ultrasound (HIFU) and laser therapy.
Critical Illness Insurance is sometimes available to cancer survivors who are not currently undergoing treatment for the condition. The policies that are available to you will come with a cancer exclusion and/or a loading to your policy premiums. If given an option, deciding between an exclusion or premium loading can be confusing and it is at the point that one of our Insurance Advisers can help you discuss the benefits of each option. If your cancer was severe you may be declined Critical Illness Cover, but this could be reviewed after 5 to 10 years of you being free of cancer.
Income Protection for cancer survivors is also sometimes available but will again depend upon the severity of the cancer that you had and how long since you entered remission.
References
http://www.patient.co.uk/health/Cancer-Staging-and-Grading-Cancer.htm
http://www.cancerresearchuk.org/cancer-help/about-cancer/treatment/
More Information

"Alan and his team were great! Alan helped get me cover where my own company could not (I work in financial services too!) Would highly recommend and will come back in the future."

"Krystle was fantastic throughout and managed to knock almost 50% off my current life insurance premium."

"Very helpful, James worked hard to find the right cover for me and explore the detail with the underwriters."

"Couldn't rate more highly. I moved from another broker due to slow response speeds. Mark responded really quickly (sometimes from his holiday!)"

"Kathryn and her colleagues were very helpful because of my recent illness."

"Nick was my advisor, Excellent knowledge of products and what I needed, not just pushing me into a sale/policy, will always refer to him in the future."

Talk to a Friendly Adviser
Please feel free to call us on
0800 567 7450
and one of our qualified insurance advisers will be happy to assist you.
Please feel free to request a quote from us using our online form. The more information that you can provide us about your health conditions, hobbies, travel and/or occupation, the more accurate indications of price we'll be able to give you.
Experienced and knowledgeable advisers
Specialist advice with no fees to pay
Full assistance with all of your paperwork
Put your policy into trust at no cost
A dedicated insurance adviser for you
Here's our latest guides, musings, charity work, podcast, awards and industry updates. There's a lot going on!