Why you can introduce your clients to us with confidence
By clicking on submit I / We give consent for you to call me / us on the number provided to discuss my / our financial requirements.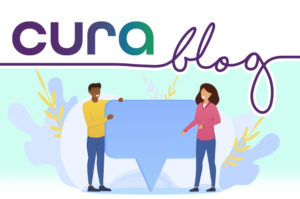 Why you can introduce your clients to us with confidence
Cura was started so that managing directors Alan and Kathryn Knowles could help others access protection insurance, and that is something that continues to this day. It will sound like a cliche, but our clients are truly at the heart of what we do. We love to help people, whether that's arranging their insurances or telling them that what they have already is perfect and they don't need us.
We have advisers who have been with us for many years that believe in our values. We are growing and have a handful of trainee advisers currently going through our training program. Our training program is extensive and closely monitored by our MD Kathryn. Advisers need to pass her assessment of technical knowledge, recommendation building and the dreaded role plays, before they are allowed to provide advice to our clients.
To us, it's very important that our advisers are trained to a point where Alan and Kathryn feel like they're able to give quality advice as well as a clear ability to offer an empathetic approach with clients. Many of our staff members live with health conditions or have family members who do, so the empathy and care that our clients receive is exceptional.
As Cura has grown, it now has over 650 introducing IFA's who trust us and regularly refer their clients to us. We are the go to specialist for 9 different financial networks.
Our speciality is helping people who may be seen as high risk for insurance. This is usually people living with a health condition, working in a hazardous occupation, doing a high risk hobby or extensive travel around the world.
Cura is now seen as a go to expert for these things, and because of that we have been able to establish relationships with a number of insurers to ensure clients are well cared for, and are offered the terms they deserve.
We have access to 35 insurers, both within the UK and internationally, meaning we have a number of options when it comes to doing research and choosing where to submit an application.
As well as personal, business and group protection in the U.K. and international space, we also regularly support colleagues within the industry with IHT and gift planning for their clients.
Although Cura offers advice on all aspects of protection insurance, we have very transparent rules when it comes to clients that are introduced to us. For example, if you had arranged a perfectly good life insurance policy for a client but were unable to find a suitable income protection policy, that would cause no issues for us, our sole purpose would be to find the income protection policy that is needed. We certainly do not poach any clients or try to convince them to take out a policy that they don't truly need. We won't be stepping on your toes!
A good aspect of referring your clients to Cura is that we do the majority of the work and we retain the liability. Cura handles the application and chases the progress once it's in the hands of insurers or medical professionals. We also keep the client up to date and yourself too (if you wish). We work on a commission basis and will of course share some of this with you, if your client goes ahead with a policy that we recommend.
Before we are ever in touch with a client of yours, we will of course speak to you first. Once the client knows of the arrangement and you're happy, we can then get in touch with the client to continue the process.
There are some key things to think about when you refer a client
By referring a client to us you can focus on other clients, or other areas of advice that are a better use of your time.

If you have reached a point where you cannot find insurance for your client, there is no hardship in chatting to us. It's better to refer to us than have the client walk away unprotected.

We are not going to unravel the work that you have done so far, we might even help you to understand and see more business opportunities for your clients.


At Cura we are big on data protection, as should be the case. We have our own IT Development Officer who creates all of our systems. Recently, we hired an external company to perform a penetration test on the systems we have in place. Thankfully, the external company was unable to get through the security we had in place in order to penetrate the system. As they couldn't get through, they did then have to ask us to grant some access so that they could do further checks. Another way we keep things safe is by using secure emails and storage systems, that are used for IFA's, clients and insurers.
Clients are at the heart of our business, and we wouldn't be able to reach as many people without referrals from IFA's, which is why we would never do anything to jeopardize the relationships we build. You can always give us a call to have a chat about how we work, there is no obligation to send your client to us, but we're confident that once you've spoken to us you will see the benefit of our services, to you and your client.
Categories: Getting to know us

"Alan and his team were great! Alan helped get me cover where my own company could not (I work in financial services too!) Would highly recommend and will come back in the future."

"Krystle was fantastic throughout and managed to knock almost 50% off my current life insurance premium."

"Very helpful, James worked hard to find the right cover for me and explore the detail with the underwriters."

"Couldn't rate more highly. I moved from another broker due to slow response speeds. Mark responded really quickly (sometimes from his holiday!)"

"Kathryn and her colleagues were very helpful because of my recent illness."

"Nick was my advisor, Excellent knowledge of products and what I needed, not just pushing me into a sale/policy, will always refer to him in the future."

Talk to a Friendly Adviser
Please feel free to call us on
0800 567 7450
and one of our qualified insurance advisers will be happy to assist you.
Please feel free to request a quote from us using our online form. The more information that you can provide us about your health conditions, hobbies, travel and/or occupation, the more accurate indications of price we'll be able to give you.
Experienced and knowledgeable advisers
Specialist advice with no fees to pay
Full assistance with all of your paperwork
Put your policy into trust at no cost
A dedicated insurance adviser for you
Here's our latest guides, musings, charity work, podcast, awards and industry updates. There's a lot going on!