International Stress Awareness Week 2021
By clicking on submit I / We give consent for you to call me / us on the number provided to discuss my / our financial requirements.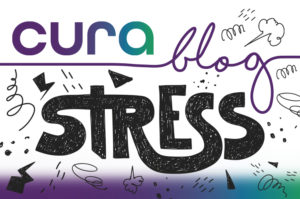 International Stress Awareness Week 2021
International Stress Awareness Week is in the month of November and has been running since 2018, as an expansion of Stress Awareness Day.
It has been found that a staggering 74% of people have said they have had stress within the last year, to a point of feeling overwhelmed or unable to cope. This is why it's more important than ever to be raising awareness and fighting the stigma which is often associated with stress or mental health conditions.
A number of charities and organisations work in unison to promote the campaign and raise awareness about stress prevention, with an aim to highlight the impacts of stress. Some other key topics for this campaign are to educate on how we can look after ourselves if we are feeling stressed, and to discuss the lack of investment into mental health services.
What exactly is stress? Stress is often our reaction to being placed under pressure or having something that we are finding difficult to deal with. Though there is no one definition of stress, it's often thought that stress is either a cause or result of issues you may be faced with. People don't tend to have a psychiatric diagnosis of stress, it is usually diagnosed by a GP, or it might be that someone self identifies as having stress.
It can link to other health conditions: stress can cause other mental health conditions and mental health conditions can cause stress.
Stress can be caused by many different things, with the most common being pressure to succeed, self-image, health, body image, housing, work, uncertainty and debt. Unsurprisingly, there has been an increase in mental health conditions since the start of Covid-19, partly due to the disruption it has caused in the lives of many people. People can be affected in many different ways, whether it be physically or emotionally. There isn't a correct way to experience stress.
Millions of people around the UK experience stress at some point in their lives, and it really can have a knock on effect on a number of things, and can often lead to anxiety and depression. With 26% of adults saying they have experienced suicidal thoughts as a result of stress and 7.9% having self-harmed since the start of the pandemic, it really is something that we as a nation need to get on top of.
Of course it may sound easier said than done, but one important step to take is to try to understand what causes us to feel stress, and learn what we can do to alleviate this. Not everybody feels like they are able to cope on their own, which you definitely shouldn't feel ashamed about. There are a number of options for people who are in this position, such as speaking with your GP, seeking out an online support community or even opening up to somebody you feel comfortable with.
It was found that almost half of UK adults said they had spoken to a family member or close friend about stress, and 43% of people engaged in self-care activities, such as meditation, throughout the pandemic. There was also 9% who had spoken with a mental health professional, 8% had spoken to a GP or other type of health professional and 8% had used helplines or online services. Although the numbers aren't high, it's great to see that people are taking those initial steps.
Access to insurance
Life insurance might not be the first thing that comes to mind when you are feeling stressed, but there may be a time where having protection insurance in place is important.
You might be thinking of a life insurance application as quite a daunting process but it can be more straightforward than you think, especially if you use a protection adviser such as us at Cura. Our advisers go through every aspect with you. They will do their research to find the best option for you, complete the application with you and then chase the progress of your application right until the end, whilst updating you each step of the way.
An insurer will want to know when it was that you started to feel stress, they will also want to know when you last had symptoms, if you take any medication, if you see any health professionals, or if you have ever self-harmed, amongst other things. These questions might make you feel uncomfortable but it's important that the insurer can get a clear picture of you and your health, and our advisers are very well trained to make you feel at ease.
If there has been any hospitalisation or self-harm due to stress, the insurer may request a medical report from your GP (only with your permission). Whilst this may sound like a lot of hassle, there is nothing else required of you at this stage. The insurer would request a medical report and also chase this up, so you can rest easy knowing that your application is still being dealt with.
There are times where an insurer will increase the premium of the policy offered or even postpone the application until they felt like your health had become more stable. This is another point where using a protection adviser can be very handy, as we have specialist insurers who we can approach (this doesn't have to mean there would be a big price increase).
It is also really important to know that if you don't want to talk about your mental health you do not have to, no-one will force you to do so.
There are options that can be looked at where you do not need to talk about your mental health, but these may be restricted to certain amounts of life insurance e.g. £100,000. Or, if you have your own company or are in a position of influence with your employer, there are policies that can be arranged through a business that cover it's employees without any medical underwriting.
It is very likely that an application for critical illness cover will be reviewed in a similar way to that of life insurance. If there have been instances of self-harm or hospitalisation, a specialist insurer may be needed.
Income protection can also potentially be available, but it might be that the insurer will add an exclusion for any claim that is related to stress. This usually happens for personal income protection policies, and some insurers will discount the premiums for the policy, if they add this exclusion. On top of the questions mentioned for life insurance, the insurer will want to know if the stress has an impact on your day to day life and if you have ever taken any time off work because of this. If the stress was related to something such as a bereavement or it occurred a number of years ago, some insurers may consider your application without adding an exclusion.
Case studies
A man in his early 40's came to us needing protection insurance to provide financial protection. He had been diagnosed with stress and depression around 13 years before approaching Cura, and had previously tried a number of different types of treatment. He had also previously taken time off work because of his mental health. We arranged a life and critical illness cover policy for him over a period of 20 years. He pays a premium of just over £86 with a sum assured of £120,000, and this was arranged at standard premium rates.


A man in his early 40's, needing life insurance to protect his mortgage in the event of his death, asked us to step in and help him. He had work related stress with notes of depression and anxiety, he had also had some recent time off work because of this. We arranged a life insurance policy for him that covered £200,000 over 26 years, with a premium of under £14 per month. The premiums for this were accepted at normal rates, but there was an addition of something known as waiver of premium benefit. This is an add-on that can be selected with some policies, that means that if you are ill and unable to work for more than 6 months, the insurer will stop asking you to pay the premiums for your policy. You only start paying the premiums again once you are able to get back to work, and your policy stays active the whole time. For this add-on benefit, just this bit, the insurer did include a mental health exclusion for any claim relating to being unable to work due to mental health.



A man approaching 50 came to Cura needing life insurance to protect his mortgage. He had a few health conditions for the insurer to take into account, as well as having stress and anxiety. He took medication for this and had taken a little bit of time off work. Cura arranged a life insurance policy for him at normal rates. He now has a policy for £129,000 over an 11 year period, with a premium of close to £20 per month.
1 in 5 adults have said to have been stressed within the past year, so you're definitely not alone. If you're worried about taking out protection insurance or having to speak to somebody about what you're experiencing then it's always worth seeing how we can accommodate your needs. It might be that you'd rather speak with a certain adviser or you would rather communicate initially over email, things like this we are more than happy to arrange.
Resources
GOV.UK (2021). 2. Important findings so far. [online] GOV.UK. Available at: https://www.gov.uk/government/publications/covid-19-mental-health-and-wellbeing-surveillance-report/2-important-findings-so-far.
Mind (2019). What is stress? | Mind, the mental health charity – help for mental health problems. [online] Mind.org.uk. Available at: https://www.mind.org.uk/information-support/types-of-mental-health-problems/stress/what-is-stress/.
‌NHS (2021). Get help with stress. [online] nhs.uk. Available at: https://www.nhs.uk/mental-health/feelings-symptoms-behaviours/feelings-and-symptoms/stress/.
Categories: Access to insurance

"Alan and his team were great! Alan helped get me cover where my own company could not (I work in financial services too!) Would highly recommend and will come back in the future."

"Krystle was fantastic throughout and managed to knock almost 50% off my current life insurance premium."

"Very helpful, James worked hard to find the right cover for me and explore the detail with the underwriters."

"Couldn't rate more highly. I moved from another broker due to slow response speeds. Mark responded really quickly (sometimes from his holiday!)"

"Kathryn and her colleagues were very helpful because of my recent illness."

"Nick was my advisor, Excellent knowledge of products and what I needed, not just pushing me into a sale/policy, will always refer to him in the future."

Talk to a Friendly Adviser
Please feel free to call us on
0800 567 7450
and one of our qualified insurance advisers will be happy to assist you.
Please feel free to request a quote from us using our online form. The more information that you can provide us about your health conditions, hobbies, travel and/or occupation, the more accurate indications of price we'll be able to give you.
Experienced and knowledgeable advisers
Specialist advice with no fees to pay
Full assistance with all of your paperwork
Put your policy into trust at no cost
A dedicated insurance adviser for you
Here's our latest guides, musings, charity work, podcast, awards and industry updates. There's a lot going on!