Insurance for Freelancers
By clicking on submit I / We give consent for you to call me / us on the number provided to discuss my / our financial requirements.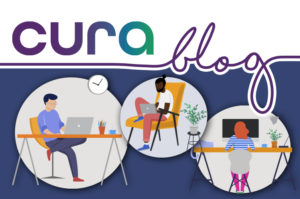 Insurance for Freelancers
Over the past year, many people have been faced with various challenges, such as a loss of job security, financial instability and sickness. Income protection offers peace of mind if you're unable to work because of injury or illness, with the intention of it being there to replace your usual income in exchange for a monthly premium.
The number of income protection policies being taken out is increasing but there are often times where a person may come across difficulties, or believe they are unable to take out a policy due to their job, such as if they're a freelancer.
To tackle this, there are a number of income protection products that are now available to support freelancers, to ensure they're able to focus on getting better and having one less thing to worry about if they're unable to work.
Policies that are considered to be full income protection do require proof of earnings at a time of a claim, which can be difficult for freelancers to show a consistent income.
It could be that a freelancer is in a situation where a full income protection plan is ideal for them. However some are specifically designed with fluctuating incomes in mind.
For freelancers, non-financially underwritten income protection can be a really good choice. Here are some examples:
LV
LV offers a Mortgage and Rent cover policy. There is no financial underwriting and people can insure up to £2k of cover per month. There are no minimum hours that need to be worked, to be eligible for this income protection plan. The monthly benefit amount must be no more than the mortgage or rent per month.. Successful claims can be paid for up to 1 or 2 years, depending upon what someone chooses to arrange.
LV also have their Personal Sickness Plan offering up to up to £lk without financial underwriting. This is not mortgage or rent linked and with it being non-financially underwritten, you could be earning £800 per month, but still insuring yourself for £lk. It has a maximum 2 year claim period.
MetLife
There is Metlife Mortgage Safe that can cover the mortgage monthly repayment plus another 10% for bills. The maximum over level can be £1,500 per month and is paid for 1 to 2 years, depending upon the product chosen. No financial underwriting is needed, which means just like the others, you won't need to submit proof of earnings during the application or claims stages.
British Friendly
British Friendly offers their Breathing Space option too, that allows people to access a maximum £1,083 per month for income protection. This policy is not mortgage linked and a successful claim can pay for a maximum of 5 years, without being subject to financial underwriting.
Aviva
Then you have Aviva's Living Costs Protection. This can cover up to £1k monthly income benefit, with a maximum 1 year claim. There is no financial underwriting or need for it to match a certain amount of mortgage or bills.
Income Protection for Freelancers in Practice
Insurers are constantly watching how society changes, and they can see that freelancers are a group of people that need insurance policies designed for them. They are reacting and providing options that can support fluctuating incomes, with policies that are sensibly priced.
As with many types of policies, there are a number of added benefits with income protection that may be rather appealing, these range from an annual health check to nutrition support to a digital GP, the list goes on and each insurer will have different added benefits.
Below is an example of the products mentioned. Each quote has been generated for the same client in order to make a fair comparison, a 28 year old, male journalist, working in the UK.
Company/product

Deferment

Benefit period

Benefit

Premium

Notes

LV (Personal Sickness Plan)

4 weeks

2 year claim

£1200

£17.33

8 week deferred on a 5 year claim period is not available

LV (Mortgage and Rent cover)

4 weeks

2 year claim

£1200

£14.38

8 week deferred on a 5 year claim period is not available.

Proof of mortgage payment needed, client cannot have any other IP policies.

Metlife (Mortgage Safe)

4 weeks

2 year claim

£1500

£15.70

8 week deferred on a 5 year claim period is not available.

British Friendly (Breathing Space)

4 weeks

2 year claim

£1250

£26.88

British Friendly (Breathing Space)

8 weeks

5 year claim

£1250

£31

Aviva (Living Costs Protection)

4 weeks

1 year claim

£1500

£20.19

Longer claim options are not available with this product
Above correct as of 16th September 2021.
As you can see, there are a number of options available for a freelance journalist. The prices, deferment, benefit period and benefit all vary, with the price starting at £14.38 for £1200 cover with a two year claim period and the highest being £31 for £1250 with a five year claim period.
Hopefully this has given you an insight into some of the newer or lesser known options when it comes to insuring a freelancer.
Categories: Lifting the lid, Access to Insurance

"Alan and his team were great! Alan helped get me cover where my own company could not (I work in financial services too!) Would highly recommend and will come back in the future."

"Krystle was fantastic throughout and managed to knock almost 50% off my current life insurance premium."

"Very helpful, James worked hard to find the right cover for me and explore the detail with the underwriters."

"Couldn't rate more highly. I moved from another broker due to slow response speeds. Mark responded really quickly (sometimes from his holiday!)"

"Kathryn and her colleagues were very helpful because of my recent illness."

"Nick was my advisor, Excellent knowledge of products and what I needed, not just pushing me into a sale/policy, will always refer to him in the future."

Talk to a Friendly Adviser
Please feel free to call us on
0800 567 7450
and one of our qualified insurance advisers will be happy to assist you.
Please feel free to request a quote from us using our online form. The more information that you can provide us about your health conditions, hobbies, travel and/or occupation, the more accurate indications of price we'll be able to give you.
Experienced and knowledgeable advisers
Specialist advice with no fees to pay
Full assistance with all of your paperwork
Put your policy into trust at no cost
A dedicated insurance adviser for you
Here's our latest guides, musings, charity work, podcast, awards and industry updates. There's a lot going on!