HIV Life Insurance - How Much Does It Cost​
By clicking on submit I / We give consent for you to call me / us on the number provided to discuss my / our financial requirements.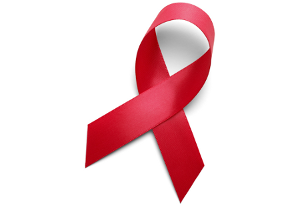 Life Insurance for those with HIV is becoming more widely available with a number of insurance providers. Insurers are now coming to grips with the latest improvements in the life expectancy of those with HIV with the significant advances that have been made with medications and treatments in recent years.
When you apply for Life Insurance your application will need to detail the following information:
CD4 count
Viral load
Time since diagnosis
Medications and treatment in use
Secondary medical conditions e.g. depression, diabetes, cancer, etc
It is also worthwhile noting that in most cases you must have been diagnosed with HIV for at least one year and taking medication for at least six months in order for your application for Life Insurance to be considered. There are some occasions when insurers can look outside of these timeframes but this is not typical. This is so that the insurer can ascertain how your general health is following the administration of medication to treat the HIV.
Please note that any application for Life Insurance when you have HIV will need to be supported with reports from your specialist, the confidentiality section below details this further.
A little quirk with Life Insurance when you have HIV is that you will be restricted to the amount of years that you can take the policy out for; currently standing at a maximum of 20-25 years. When making a decision as to the policy term you should consider factors such as your budget for the policy, outstanding mortgage/loan terms, anticipated retirement age and financial security of your family if you were to die.
What is a per mille loading?
A per mille loading or cash extra premium on Life Insurance policies is applied to any health condition, occupation, hazardous sport or travel that is considered by the insurer to be of a 'high risk' for a potential claim. When you have HIV any Life Insurance policy that you are offered will have a per mille loading applied to the premium.
This means that for every £1000 of cover that you insure yourself for, you will pay an increased premium, typically between £2 and £4 per £1000. The rating that is placed on your Life Insurance will be highly dependent upon the length of time that you have been on medication, the CD4 count and viral loading that you have.
For a 30 year old non-smoker who works as an administrator this could result in Life Insurance premiums of:
| Insurance | Benefit | £2 per mille loading* | £4 per mille loading* |
| --- | --- | --- | --- |
| Life Insurance | £150,000 over 15 years | £38.95 | £70.45 |
| Life Insurance | £150,000 over 20 years | £43.48 | £76.48 |
| Life Insurance | £250,000 over 15 years | £70.31 | £125.31 |
| Life Insurance | £250,000 over 20 years | £70.58 | £125.58 |
The premiums in the table are for indicative purposes only and should not be considered as a definitive premium for Life Insurance when you have HIV. You are more likely to see lower premium increases if you have a CD4 count over 500, an almost undetectable viral load and have been on medication for less than 10 years.
If you have been on medication for HIV for over 10 years it is probable that you would be looking at a minimum policy loading of £5 per mille. Where this is the case it is worthwhile approaching specialist insurers who are able to offer a different type of Life Insurance loading, in the form of a percentage increase to the policy premium. This will typically be between 200% and 250% and you will find that there is a stricter limit to the policy terms available to you.
Using the same example person as above, Life Insurance premiums in this case could be:
| Insurance | Benefit | Premium* | Loading |
| --- | --- | --- | --- |
| Life Insurance | £150,000 over 10 years | £22.35 | 200.00% |
| Life Insurance | £150,000 over 20 years | £26.18 | 250.00% |
| Life Insurance | £250,000 over 10 years | £30.93 | 200.00% |
| Life Insurance | £250,000 over 20 years | £37.03 | 250.00% |
What about confidentiality?
We at the Special Risks Bureau have developed tailored application processes for our HIV clients with the insurance providers that we use. Your application is kept confidential at all stages and handled with the utmost care. It is typical for an insurer to ask to see a report from your GP and HIV specialist to confirm all of the details that you have provided.
If your general GP is unaware of your condition we have developed procedures with insurers so that they are not informed of your HIV status during the application process. Your GP would still be contacted for a general report about your health without any mention of your HIV diagnosis. Your specialist would then be asked the more specific questions regarding your condition.
How do I apply?
The easiest away to apply for Life Insurance is to use our online quote request system or call one of our insurance advisers who would be happy to guide you through the application process. We can then handle all the to-ing and fro-ing between the insurer, your special and doctor to get you terms for Life Insurance as soon as possible.
*Premiums are true as of research completed on 23 September 2015. Per mille loadings calculated using approximate rating guidance, final premiums may differ

"Alan and his team were great! Alan helped get me cover where my own company could not (I work in financial services too!) Would highly recommend and will come back in the future."

"Krystle was fantastic throughout and managed to knock almost 50% off my current life insurance premium."

"Very helpful, James worked hard to find the right cover for me and explore the detail with the underwriters."

"Couldn't rate more highly. I moved from another broker due to slow response speeds. Mark responded really quickly (sometimes from his holiday!)"

"Kathryn and her colleagues were very helpful because of my recent illness."

"Nick was my advisor, Excellent knowledge of products and what I needed, not just pushing me into a sale/policy, will always refer to him in the future."

Talk to a Friendly Adviser
Please feel free to call us on
0800 567 7450
and one of our qualified insurance advisers will be happy to assist you.
Please feel free to request a quote from us using our online form. The more information that you can provide us about your health conditions, hobbies, travel and/or occupation, the more accurate indications of price we'll be able to give you.
Experienced and knowledgeable advisers
Specialist advice with no fees to pay
Full assistance with all of your paperwork
Put your policy into trust at no cost
A dedicated insurance adviser for you
Here's our latest guides, musings, charity work, podcast, awards and industry updates. There's a lot going on!