Why your staff might like to be rewarded in other ways, other than just pay rises
By clicking on submit I / We give consent for you to call me / us on the number provided to discuss my / our financial requirements.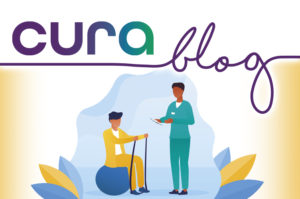 Why your staff might like to be rewarded in other ways, other than just pay rises
There are a number of companies out there who may have protection insurance set up for their staff, but there are also many who don't as they haven't seen the need for it. They haven't seen the true benefits and potential of what these policies can offer, not just for their staff but also for them.
Of course, protection insurance can be put in place for a number of reasons, but it can also be seen as a huge benefit for staff members, as it can offer financial security to them or their loved ones, as well as allow them access to a number of other services.
At Cura, there are a number of policies which we offer advice on. Here is a rundown of some of them:
Group income protection

Income protection pays a replacement if your employee is unable to work if they fall ill.

The insurer pays their salary to you, for you to pay for them. You are then not paying the person's wage and if need be, you can use that spare money to pay for a temporary replacement.

The premiums can be offset against corporation tax.

Support services step in and offer your team members rehabilitation support and additional help to hopefully resolve any issues before they even reach the point of being unable to work.

This policy is seen as a huge driver for employee retention as you are letting your team know that their health, well-being and long-term financial security is important to you.



Group life insurance

This would pay a lump sum amount to your employees' loved ones in the event of their death.

The premiums can be offset against corporation tax.

Arranging this is a statement to your team that you care about their loved ones and that you want to make sure that they do not need to worry about their finances, if an employee passes away. The last thing that their family should be doing is worrying about money, when they should be focusing on grieving.



Group critical illness cover

This would pay a lump sum after the diagnosis of a medical condition that is listed in the insurer's claims set e.g. cancer, heart attack, stroke.

This policy is paid for by the company but is classed as a P11D benefit.

Unfortunately this is a policy that is quite likely to be claimed on by members of your staff. 1 in 2 people now experience cancer in their lifetime, there is the equivalent of a heart attack every 5 minutes in the UK.

We never want to think about the risk of being diagnosed with a critical illness, but if you have this policy in place for your team, they will be so grateful to you and it really makes you stand out as an employer.



Relevant life

This is arranged by a company as a reward for a specific employee(s).

Similar to group life insurance, this policy is a way for a company to say to their employee that they are valued, and that they want their family to be financially secure if they pass away.

The premiums are paid by the company and can be offset against corporation tax.



Executive income protection

This is a policy that is arranged for a specific employee(s).

Arranging an executive income protection policy shows your employee that you want them to not need to worry about money, if they are ill and cannot work. That you want to make sure that they are financially supported and not just leave them to statutory sick pay levels, which are a shocking £96.35 per week. That is only £2,697.80 over 28 weeks!

The premiums are again paid for by the company and offset against corporation tax.


A good aspect of group policies is that it can often be taken out without the need for medical underwriting (up to a certain sum assured, depending on the insurer and circumstances). Meaning that if any of your members of staff have a condition that they are particularly worried about when it comes to protection insurance, they should still be able to have some cover.
An interesting addition to these policies is Key Person (or Key Man) insurance policies. This can cause some confusion at times. We get people asking us for key person cover, when they actually want relevant life insurance. Key person life insurance is designed to pay a lump sum of money to the company, if their employee dies. The money goes to the company rather than to the employee's loved ones.
Value Added Benefits
Along with the majority of these policies come something we call an added benefit, usually without having to pay extra to access it. If you're covered by one of these policies, you're more than likely going to have access to these, and some also allow your immediate family members to have access too.
The added benefits made available to you will depend on the type of policy you have and the insurer your policy is with, though some companies may have some similar benefits.
In order to create these benefits, insurers do research into what really matters to their current and intended client base. For example, AIG found that 2 in 3 people struggle to get a GP appointment at a time that suits them. They also found that three quarters of business owners/self-employed say they continue to work when they're ill, as they can't take time off work for medical appointments. These are some of the reasons why one of their added benefits is access to a remote GPs, 24 hours a day, 7 days a week.
AIG also found that 75% of people identify with common issues with eating routines, leading to another one of their benefits being wellbeing services. Their wellbeing services include access to a nutrition plan, fitness programme and an online health check. Their customers also have access to Best Doctors, a service with world-leading experts that can give you a second opinion on a diagnosis or treatment, on a wide range of conditions.
On top of the benefits mentioned already, there is often also the option for vocational rehabilitation, to help employees get back to their best. This is often included in group income protection policies, and has been put in place to support employees going back to work, without them being forced back too early or whilst they're not ready.
In this podcast you can hear our MD Kathryn speaking with Chrissy Clark from Health Claims Bureau about how rehabilitation practices work.
Going back to AIG for a minute, their statistics showed that their added benefits have been put to great use, with a 650% rise in mental health appointments from December 2020 to January 2021. Taking into account only the benefits offered by AIG, these have been used over 25,000 times.
This isn't just AIG though, many insurers are offering additional benefits to their policies. Sometimes they are available only with certain policies or if you are making a claim, but if you do have insurance in place, make sure to take a look at your cover and ask your insurer what you have access to.
Here some more examples of what insurers have to offer, with huge thanks to Life Quote for their easy to follow system to quickly access these details:
| | |
| --- | --- |
| Insurer* | Value Added Benefit** |
| Aviva | Health Assessments, Second Medical Opinion Services, Virtual or Online GP Services, Support Guidance or Counselling Services, Legal and Debt Management Services |
| Guardian | Prescription Services, Second Medical Opinion Services, Virtual or Online GP Services |
| Legal & General | Second Medical Opinion Services, Support Guidance or Counselling Service |
| LV | Health Assessments, Legal and Debt Management Services, Physiotherapy, Prescription Services, Second Medical Opinion Services, Support Guidance or Counselling Services, Virtual or Online GP Services |
| Royal London | Legal and Debt Management Services, Physiotherapy, Second Medical Opinion Services, Support Guidance of Counselling Services |
| Scottish Widows | Legal and Debt Management Services, Second Medical Opinion Services, Support Guidance or Counselling Services, Virtual or Online GP Services |
| Zurich | Legal and Debt Management Services, Support Guidance of Counselling Services |
There are so many benefits of taking out a group protection policy, more than what is usually seen on the surface. If you are,
An Employer
Have a think about the benefits to your team's wellbeing and the potential loyalty that having group protection insurance can build within your company.

Companies often guess that these policies are four times more expensive than they usually are.

If you already have group or business protection in place, double-check that your HR team knows what the value added benefits are and send out regular details to your team to remind them of these extras.


An Employee
Ask your HR department if there is any death-in-service (group life insurance), critical illness or enhanced sick pay (group income protection) in place.

Find out what you are covered for and what you are not covered for, and if your family can access any benefits too.

When you are looking for a job, check out the employers highlights, if they offer stuff like this it will probably be in the job advert as they will be wanting to shout out about it.




Money does make the world go round, and it is a huge driver for a lot of people, but it isn't everything. To some people the salary they get is what matters to them, but for a lot of people a good work and home life balance is what they want. This past year a lot of people have realised that work was overtaking their lives, they are now wanting flexible working hours, they want to be able to work from home at times, they might even be asking for reduced hours and pay so that they can be at home more.
An employer that cares about it's employees and looks after them, is the one that is going to have a team that wants to stay with them for the long haul. Instead of a pay rise, why not consider giving your team the security of group protection. A pay rise might not make much difference to someone's overall take home pay, but the benefits of a payout from a group protection policy when your employee or their family is facing a huge shock, is priceless.
*Please note that these value added benefits are true as of 9 November 2021, from our access to the SmartCompare system offered by Life Quote.
**Please speak with your adviser or insurer if you think that you might have access to some of these policy benefits, as they are not available with every policy type.
Resources
Legal & General. (2021). State of the Nation | Legal & General. [online] Available at: https://adviser.legalandgeneral.com/l/689583/2021-09-22/m2p3g [Accessed 4 Nov. 2021].
Categories: Lifting the lid

"Alan and his team were great! Alan helped get me cover where my own company could not (I work in financial services too!) Would highly recommend and will come back in the future."

"Krystle was fantastic throughout and managed to knock almost 50% off my current life insurance premium."

"Very helpful, James worked hard to find the right cover for me and explore the detail with the underwriters."

"Couldn't rate more highly. I moved from another broker due to slow response speeds. Mark responded really quickly (sometimes from his holiday!)"

"Kathryn and her colleagues were very helpful because of my recent illness."

"Nick was my advisor, Excellent knowledge of products and what I needed, not just pushing me into a sale/policy, will always refer to him in the future."

Talk to a Friendly Adviser
Please feel free to call us on
0800 567 7450
and one of our qualified insurance advisers will be happy to assist you.
Please feel free to request a quote from us using our online form. The more information that you can provide us about your health conditions, hobbies, travel and/or occupation, the more accurate indications of price we'll be able to give you.
Experienced and knowledgeable advisers
Specialist advice with no fees to pay
Full assistance with all of your paperwork
Put your policy into trust at no cost
A dedicated insurance adviser for you
Here's our latest guides, musings, charity work, podcast, awards and industry updates. There's a lot going on!