Does Critical Illness Pay out for Diabetes
By clicking on submit I / We give consent for you to call me / us on the number provided to discuss my / our financial requirements.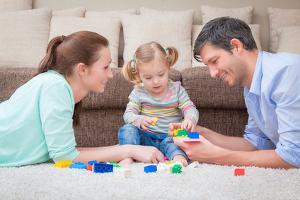 Revision by Alan Knowles on 21st November 2013
Since writing this article there have been a number of changes in the market.

There are now a number of providers who will consider critical illness cover for clients with type 2 diabetes so long as the condition is well controlled and there are no other major risk factors.
Additionally there are currently three providers who pay out for type 1 diabetes under their current critical illness contracts. This is of course subject to their definition of illness being met. The providers are:
PruProtect*: PruProtect* now pay out for diagnosis of type 1 diabetes regardless of age (of specified severity), this condition is not covered under the children's section of cover. Please note this is a partial payment not a full payout and is only covered on their comprehensive plan not their primary cover.
Friends Life: Friends Life pay out for diagnosis of type 1 diabetes (of specified severity) if diagnosed after age 40. This is a full payout.
Ageas Protect: Ageas now pay out for diagnosis of type 1 diabetes regardless of age (so long as it results in permanent insulin injections), this condition is not covered under the children's section of cover. Please note this is a partial payment not a full payout.
* Update: This product is now Vitality Life and not PruProtect.
Does Critical Illness Pay out for Diabetes?
First things first, Critical Illness policies do not typically payout on the diagnosis of diabetes. Additionally you cannot normally get critical illness cover if you are already diabetic. This guide covers what complications of diabetes can potentially be claimed on your existing critical illness policy.
What if you do not have diabetes at the moment but have a familial tendency to Type 2 diabetes? Or you think that your lifestyle places you in a high risk of Type 2 diabetes?
Let us say that you take out a Life and Critical Illness policy now to cover you for 30 years. In 10 years time you are diagnosed as diabetic. It cannot be iterated enough that you will not receive a Critical Illness payout for being diagnosed diabetic. However, should you need to have limbs amputated, go blind, have a heart attack or stroke, or slip into a coma, you may be able to make a Critical Illness claim on any of these conditions.
Conditions
The range of conditions that you will be able to claim on, will depend upon the standards set in the policy guidelines by your Insurance Provider. Generally the following conditions can be diagnosed as a result of your diabetes, and will be covered by the Critical Illness claim:
Alzheimer's disease
Aorta graft surgery
Blindness
Cardiac Arrest
Cerebral Aneurysm
Cerebral Arterious Malformation
Cardiomyopathy
Coma
Coronary angioplasty
Coronary artery by-pass grafts
Dementia
Heart attack
Heart valve replacement or repair
Kidney failure
Loss of independence
Loss of hands or feet
Loss of speech
Major organ transplant
Open heart surgery
Paralysis of limbs
Stroke
Life and Critical illness insurance can help you prepare yourself and your family to have financial security should the worst happen. Heart attacks, strokes and comas are not something that you can prepare for emotionally or physically, but you can prepare financially.
How would you cope if you were diagnosed with one of these conditions and your life changed forever in a couple of minutes, with no warning?
Amputation of a limb is not something that is performed unless there are no alternative options. Going blind must be one of the scariest predicaments that anyone could face; arguably having your main sense to the world gone is a frightening prospect.
Regardless of whether you are preparing to have a limb removed or preparing for your loss of sight, these situations are almost certainly going to affect your usual daily routines and ability to complete your work activities.
How would you cope with the stress and emotional fatigue caused by preparing yourself for surgery, that you know, is going to leave you with a permanent impairment?
Have you considered how you would pay for modifications to your home to match your resultant mobility difficulties? Or how you will pay your bills should you be unable to return to work?
Critical Illness Insurance
Critical Illness insurance provides you with a lump sum of money to help you modify your lifestyle as a result of the diagnosis and treatment of your insured illnesses. The lump sum paid can be used to pay for physical therapy, put a stair lift in your home, buy a modified car, adapt your kitchen appliances, counselling for you and your family or that lifelong dream to visit the Great Wall of China in style before it is too late.
The money you receive for your Critical Illness insurance is there to do with as you please. We would not suggest for you to spend the money on something wasteful, instead focusing upon budgeting your regular monthly outgoings and immediate necessities to help with your new limitations. Neither you or your family are going to want to come home from surgery to find a pile of red letters posted through your door. This is exactly where a Critical Illness payout can help.
We have in-house specialist Financial Advisers who regularly source Life and Critical Illness insurance for clients to prepare for any number of future scenarios. Why not use our online Life and Critical Illness quotation system to find out how much you can protect yourself for. If you would like to speak with one of our specialists please feel free to call us on free phone 0800 567 7450 or leave your details with your online quotation and we will return your call as soon as possible.
As a side note
If you already have diabetes you can only apply for a Critical Illness contract through Friends Life, please see Critical Illness Cover for Diabetics with Friends Life for more details. This cover has many exclusions, as there are so many conditions that are linked to diabetes. In a scenario that is so rare that it is almost not worth mentioning, Friends Life will payout a Critical Illness claim if you are diagnosed with Type 1 diabetes after the age of 40.
More Information

"Alan and his team were great! Alan helped get me cover where my own company could not (I work in financial services too!) Would highly recommend and will come back in the future."

"Krystle was fantastic throughout and managed to knock almost 50% off my current life insurance premium."

"Very helpful, James worked hard to find the right cover for me and explore the detail with the underwriters."

"Couldn't rate more highly. I moved from another broker due to slow response speeds. Mark responded really quickly (sometimes from his holiday!)"

"Kathryn and her colleagues were very helpful because of my recent illness."

"Nick was my advisor, Excellent knowledge of products and what I needed, not just pushing me into a sale/policy, will always refer to him in the future."

Talk to a Friendly Adviser
Please feel free to call us on
0800 567 7450
and one of our qualified insurance advisers will be happy to assist you.
Please feel free to request a quote from us using our online form. The more information that you can provide us about your health conditions, hobbies, travel and/or occupation, the more accurate indications of price we'll be able to give you.
Experienced and knowledgeable advisers
Specialist advice with no fees to pay
Full assistance with all of your paperwork
Put your policy into trust at no cost
A dedicated insurance adviser for you
Here's our latest guides, musings, charity work, podcast, awards and industry updates. There's a lot going on!