Critical Illness Cover Payouts for Breast Cancer
By clicking on submit I / We give consent for you to call me / us on the number provided to discuss my / our financial requirements.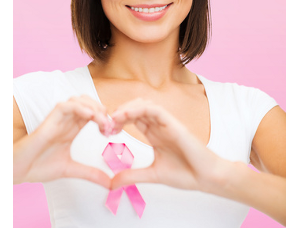 Breast cancer is a condition that many women worry about. It is one of the most common cancers experienced by females today and it now seems to be rare that you do not know someone who has experienced breast cancer. This guide aims to provide you with an understanding as to the types of insurance that are available for breast cancer.
Critical Illness Cover is available from a range of insurance providers that all offer different levels of cover for different conditions; including advanced forms of cancer, heart attacks and Parkinson's disease, amongst others.
Non-invasive and in-situ breast cancers are not covered as a standard condition within modern Critical Illness Insurance policies. Most breast cancer diagnoses are classed as non-invasive and in-situ, so you need to bear this in mind when you take out your policy. However many of the better Critical Illness policies available recognise the importance of these conditions, and offer a partial payout following your treatment for the condition (subject to eligibility).
Breast cancer cover in the comparison below is defined as Ductal Carcinoma in Situ of the breast (DCIS). It should be noted that most policies will payout in full if the breast cancer is aggressive and advanced.
| Insurer | Payout* | Payout taken from policy benefit | Childrens cover for the condition |
| --- | --- | --- | --- |
| Aegon Scottish Equittable | 20% or £20,000 | No | No |
| Ageas | 12.5% or £12,500 | No | Yes |
| Aviva | 20% or £20,000 | No | Yes |
| Bright Grey | 20% or £15,000 | No | No |
| Friends Life | 12.5% or £12,500 | No | Yes |
| Legal & General | 25% or £25,000 | No | Yes |
| Liverpool Victoria | 12.5% or £12,500 | No | Yes |
| PruProtect** | 25.00% | Yes | Comprehensive policy only |
| Scottish Provident | 20% or £15,000 | No | No |
| Zurich | 20% or £15,000 | No | Yes |
* Payouts figures will be the lower of the two options based upon the benefit sum assured of your policy.
** Update: This product is now Vitality Life and not PruProtect. Please note that this policy is called Serious Illness Cover.
Each insurer has a different claims criteria for this condition, some will pay only after a full mastectomy has occurred, others will pay if surgery to remove the tumour has happened. You must read the Key Features Document that accompanies your policy pack to ensure that you are fully aware of the claims criteria your insurance provider uses.
As always feel free to give us a call on 0800 567 7450 if you have any questions or if you would like help getting cover. If you would like to read more about the different types of protection insurance available when you have had cancer click here.
More Information
To see our video on arranging Life Insurance after cancer, click here.

"Alan and his team were great! Alan helped get me cover where my own company could not (I work in financial services too!) Would highly recommend and will come back in the future."

"Krystle was fantastic throughout and managed to knock almost 50% off my current life insurance premium."

"Very helpful, James worked hard to find the right cover for me and explore the detail with the underwriters."

"Couldn't rate more highly. I moved from another broker due to slow response speeds. Mark responded really quickly (sometimes from his holiday!)"

"Kathryn and her colleagues were very helpful because of my recent illness."

"Nick was my advisor, Excellent knowledge of products and what I needed, not just pushing me into a sale/policy, will always refer to him in the future."

Talk to a Friendly Adviser
Please feel free to call us on
0800 567 7450
and one of our qualified insurance advisers will be happy to assist you.
Please feel free to request a quote from us using our online form. The more information that you can provide us about your health conditions, hobbies, travel and/or occupation, the more accurate indications of price we'll be able to give you.
Experienced and knowledgeable advisers
Specialist advice with no fees to pay
Full assistance with all of your paperwork
Put your policy into trust at no cost
A dedicated insurance adviser for you
Here's our latest guides, musings, charity work, podcast, awards and industry updates. There's a lot going on!