Critical Illness Cover for Diabetics with Zurich
By clicking on submit I / We give consent for you to call me / us on the number provided to discuss my / our financial requirements.
Can a Diabetic get Critical Illness Cover?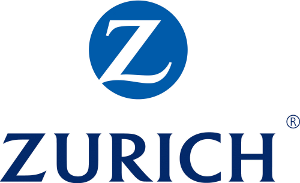 Well, if I had a penny for every time I'd been asked this I would be writing this guide from a brand new gold-plated I-Mac. On a beach. In Barbados.
I'm not however, but I am pleased to report that it looks like times are-a-changing in the protection market for Diabetics. Zurich are soon to launch their new underwriting philosophy which is set to include underwriting criteria to cover Diabetics for Critical Illness Cover.
This will cause a major stir in the market and demonstrates a real 21st Century approach to Diabetes as well as a genuine innovation within the insurance industry.
The key element to Zurich's success with this is that it is to have no exclusions. This will step it far away from the BUPA/Friends Life CIC plan for Diabetics, which excluded every condition remotely linked to Diabetes, so that you were left with little more than an Accident and Cancer plan.
Zurich will aim to offer increased premiums to Diabetics rather than limiting cover. This will be for Type 2 Diabetes only and age restrictions will apply. The control of the Diabetes, duration and any complicating factors will dictate the likelihood of terms and whilst it may well start off on a strict basis, the door is officially open.
Surely now it will only be a matter of time before this is mimicked and probably bettered by other providers. Zurich should be commended for taking a stand against the typical market approach of continually trying to out-do competitors by adding further unpronounceable conditions to Critical Illness policies. They have instead opened Critical Illness Insurance out to a whole new market of customers.
One minor criticism – surely they could have launched this in time for National Diabetes week! Customers will have to wait until 24th June to take advantage of this new policy.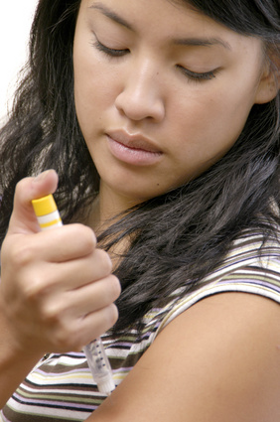 Getting help
If you would like to speak with one of our diabetic specialists please feel free to call us on free phone 0800 567 7450. They will be able to answer your questions and give you a quote for critical illness cover. You can also leave your details on our free online quotation system to get an idea of the cost of Critical Illness Cover* and we will get back to you to help with setting up your cover.
* The premiums shown on our online quotation system are based at standard rates.
More Information
If you would like more information on obtaining insurance when you have Type 2 Diabetes click here.

"Alan and his team were great! Alan helped get me cover where my own company could not (I work in financial services too!) Would highly recommend and will come back in the future."

"Krystle was fantastic throughout and managed to knock almost 50% off my current life insurance premium."

"Very helpful, James worked hard to find the right cover for me and explore the detail with the underwriters."

"Couldn't rate more highly. I moved from another broker due to slow response speeds. Mark responded really quickly (sometimes from his holiday!)"

"Kathryn and her colleagues were very helpful because of my recent illness."

"Nick was my advisor, Excellent knowledge of products and what I needed, not just pushing me into a sale/policy, will always refer to him in the future."

Talk to a Friendly Adviser
Please feel free to call us on
0800 567 7450
and one of our qualified insurance advisers will be happy to assist you.
Please feel free to request a quote from us using our online form. The more information that you can provide us about your health conditions, hobbies, travel and/or occupation, the more accurate indications of price we'll be able to give you.
Experienced and knowledgeable advisers
Specialist advice with no fees to pay
Full assistance with all of your paperwork
Put your policy into trust at no cost
A dedicated insurance adviser for you
Here's our latest guides, musings, charity work, podcast, awards and industry updates. There's a lot going on!