Can I get Critical Illness Cover after having Cancer?
By clicking on submit I / We give consent for you to call me / us on the number provided to discuss my / our financial requirements.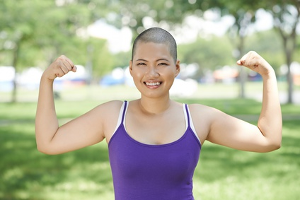 In the past it has not been possible to secure Critical Illness Cover if you had previously had cancer. Insurers were worried about the associated risk of the cancer entering into remission and the impact of medications and treatments on an individuals overall health.
This is very much an outdated view of the advancements of medical treatment and the amazing cancer survival rates that are seen today.
Insurance providers have updated their position about offering Critical Illness Cover for cancer survivors. There are a number of factors that you will need to consider when applying for Critical Illness Cover following your recovery from cancer.
Time since last treatment
One of the first things that the insurer will want to know is how long ago where you diagnosed with cancer, how long did treatment last for and when was the last treatment performed. In all likelihood it is probable that for Critical Illness Cover the insurer will want you to have been free of any treatment for cancer for a number of years depending upon the staging of the cancer.
Type of Cancer
There are some cancers that can be caught and treat very quickly whilst they are still low grading and have had little impact upon an individuals general state of health. The most common cancers that may be acceptable to insurers in this regard, may be low grading:
Breast Cancer
Prostate Cancer
Testicular Cancer
Hodgkins Lymphoma
Certain types of Leukaemia
At the moment it is still not possible to get Critical Illness Cover if you have had a more severe cancer such as bowel cancer, or, where the cancer was of a high staging (3 or 4).
Staging/Grading of the Cancer
The grading of the cancer that you were diagnosed with will have a significant impact upon your ability to apply for Critical Illness Cover. You may have had and recovered from one of the cancers in the "potentially insurable" list above, but if you had a severe form of the cancer the insurer may not be willing to offer you Critical Illness Cover. It is worthwhile noting that for insurance such as Critical Illness Cover the insurers definition of what makes a cancer of a higher risk, may not marry with what you consider to be a high risk.
Despite this it is always worthwhile asking the question as to whether or not you can have Critical Illness Cover or not!
Policy terms
It is almost a certainty that any offer of Critical Illness Cover that the insurer could provide would come with some form of a cancer exclusion to the policy. This may be a full exclusion for any future diagnosis of cancer or may be more specifically tailored to your individual circumstances e.g. exclusion for breast cancer.
Different insurance providers treat an individuals medical history differently depending upon their underwriting guidelines. So whilst one insurer may decline you for Critical Illness Cover, another may offer you Critical Illness Cover with a cancer exclusion. This is where an insurance broker like ourselves becomes useful. We can approach multiple insurers on your behalf with your details to see who can offer you the best terms for Critical Illness Cover. This can save you time and potentially a great deal of aggro filling in forms for each provider that you approach.
If you would like to see what Critical Illness Cover policies could be available to you please feel free to speak with one of our industry-trained insurance advisers on 0800 567 7450. Alternatively please use our online quotation engine to see how much Critical Illness Cover could cost for you, but bear in mind that due to your having cancer in the past the terms shown on line will not accurately reflect what will be available to you.

"Alan and his team were great! Alan helped get me cover where my own company could not (I work in financial services too!) Would highly recommend and will come back in the future."

"Krystle was fantastic throughout and managed to knock almost 50% off my current life insurance premium."

"Very helpful, James worked hard to find the right cover for me and explore the detail with the underwriters."

"Couldn't rate more highly. I moved from another broker due to slow response speeds. Mark responded really quickly (sometimes from his holiday!)"

"Kathryn and her colleagues were very helpful because of my recent illness."

"Nick was my advisor, Excellent knowledge of products and what I needed, not just pushing me into a sale/policy, will always refer to him in the future."

Talk to a Friendly Adviser
Please feel free to call us on
0800 567 7450
and one of our qualified insurance advisers will be happy to assist you.
Please feel free to request a quote from us using our online form. The more information that you can provide us about your health conditions, hobbies, travel and/or occupation, the more accurate indications of price we'll be able to give you.
Experienced and knowledgeable advisers
Specialist advice with no fees to pay
Full assistance with all of your paperwork
Put your policy into trust at no cost
A dedicated insurance adviser for you
Here's our latest guides, musings, charity work, podcast, awards and industry updates. There's a lot going on!