Accident, Sickness and Unemployment Insurance
By clicking on submit I / We give consent for you to call me / us on the number provided to discuss my / our financial requirements.
Accident, Sickness and Unemployment Insurance (ASU) is a short-term protection policy that provides you with a monthly income if you are unable to work.
Designed as a short-term policy, at the point of a successful claim you will receive a monthly income for a period of between 12 and 24 months, if you become unable to work due to ill health or redundancy.
What is Accident, Sickness and Unemployment Insurance?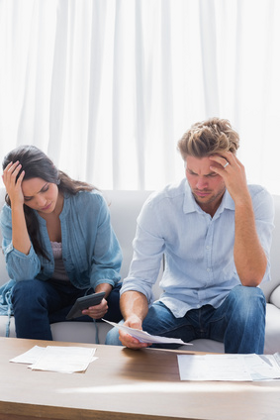 Employers within the United Kingdom are required to provide Employees with Statutory Sick Pay (SSP) of £94.25 for a maximum of 28 weeks*, if you are eligible. For many individuals this amount will not cover their bare minimum food expenses and utility bills for the month. So how are you going to keep yourself out of the red?
ASU Cover falls under a number of different names: Mortgage Payment Protection Insurance, Income Payment Protection Insurance, Payment Protection Insurance, Accident and Sickness Cover, and Unemployment Insurance. The policy benefit is paid to you as a tax free income of anywhere up to 65% of your gross income (or 90% of your nett income), if you are unable to work for a set period of time.
Your Accident, Sickness and Unemployment application will need to detail your age, occupation and gross income. Depending upon the insurance provider that you approach and the policy you choose you may be required to detail your monthly outgoings, as this will determine the amount of cover that you can insure yourself for. For many Accident, Sickness and Unemployment Insurance is a welcome surprise as it is one of the only insurances that does not factor your smoker status into the cost of your policy.
During the application process you will need to decide on the deferment period that you would like, before you are able to claim on the policy. ASU policy deferments are generally termed as Day 30 back to Day 1, Day 60 back to Day 30, Day 90 back to Day 60, and Day 120 to Day 90. This does look rather confusing and it can be if you are unfamiliar with the product. Day 30 back to Day 1 means that should you be unable to work, then when you have reached 30 days off work you can place a claim that backdates your benefit to the first day you were unable to work. This continues so on and so forth through the longer deferment periods.
For the Unemployment side of the policy, it will also have an initial exclusion period of between 60 and 180 days on your employment. This means that you need to have had the policy up and running for at least 60 to 180 days, depending on your policy, before you can make a claim. It also means that should you have the policy in place and on day 59 or 179 of your cover, you are informed that there may be potential redundancies in your employment, that you will not be able to claim for that unemployment.
Accident, Sickness and Unemployment Insurance provides short-term protection and should not be used as a form of long-term financial planning in the event that you are incapable of working. If you would like a policy that will pay you a long-term benefit in the event of serious illness or injury then an Income Protection policy may be more suited to your needs. You can read more about Income Protection policies here.
How does my Special Risk affect this?
As Accident, Sickness and Unemployment plans are typically underwritten at the point of claim and not application, it is unlikely that your special risk will impact the price of your cover. You should however be prepared for pre-existing health conditions to be excluded. For risks such as foreign travel, hazardous occupations and dangerous pastimes you should speak to an adviser to see if you can be covered.
Client Reviews
Cura Financial Services has been rated 5 out of 5 based on 724 reviews.
Review by Amanda on 11th April 2016
"Great service from the adviser.... phoned back when promised. Very clear on what the product was." - 5 
You can read more of our reviews here.

"Alan and his team were great! Alan helped get me cover where my own company could not (I work in financial services too!) Would highly recommend and will come back in the future."

"Krystle was fantastic throughout and managed to knock almost 50% off my current life insurance premium."

"Leanne couldn't have been more helpful and thoughtful with her questions and work on my enquiry."

"Couldn't rate more highly. I moved from another broker due to slow response speeds. Mark responded really quickly (sometimes from his holiday!)"

"Kathryn and her colleagues were very helpful because of my recent illness."

"Nick was my advisor, Excellent knowledge of products and what I needed, not just pushing me into a sale/policy, will always refer to him in the future."

"I would like to say a very big thank you especially to Amy you really went above and beyond."

"Fantastic at keeping in contact. Happy with how they dealt with my more complex medical history. Would recommend Vivek and the team!"

"Annaliese was absolutely fantastic, making us both feel at ease and helping us navigate issues that had caused us problems with previous attempts to obtain insurance."

Talk to a Friendly Adviser
Please feel free to call us on
0800 567 7450
and one of our qualified insurance advisers will be happy to assist you.
Please feel free to request a quote from us using our online form. The more information that you can provide us about your health conditions, hobbies, travel and/or occupation, the more accurate indications of price we'll be able to give you.
Experienced and knowledgeable advisers
Specialist advice with no fees to pay
Full assistance with all of your paperwork
Put your policy into trust at no cost
A dedicated insurance adviser for you
Here's our latest guides, musings, charity work, podcast, awards and industry updates. There's a lot going on!